The internet hasn't been kind to Stephanie Sibounheuang.
The girlfriend of late rapper PnB Rock, Sibounheuang was on the receiving end of a mountain of vitriol after news broke of her boyfriend's shooting death on Monday. The two had been dining at a Roscoe's Chicken & Waffles in Los Angeles at the time, and Sibounheuang had tagged the restaurant's location in a since-deleted Instagram picture of her meal.
After receiving backlash for the post, Sibounheuang deactivated her personal Instagram account, which reportedly had nearly 700,000 followers. But the 31-year-old influencer's Angel Energy Tips page, @prettybyyi, is still live on social media, with posts detailing ideas on wellness, health, cooking and beauty.
Fans and celebrities alike piled on Sibounheuang after her boyfriend's death, including rappers Nicki Minaj and Kodak Black, the latter of whom wrote on social media: "That hoe might as well kill herself."
Little is known about Sibounheuang beyond her relationship with PnB Rock. But sports and e-sports news website Sportskeeda reported that she was born on July 20, 1991, and that she has an older sister.
Sibounheuang also runs a fashion brand, Yi Minx, that's become well-known for its swimsuits, dresses and bodysuits.
PnB Rock, whose legal name is Rakim Hasheem Allen, regularly posted about Sibounheuang. The two had reportedly been in an off-and-on relationship for multiple years, but it's unclear how long they had been together in all.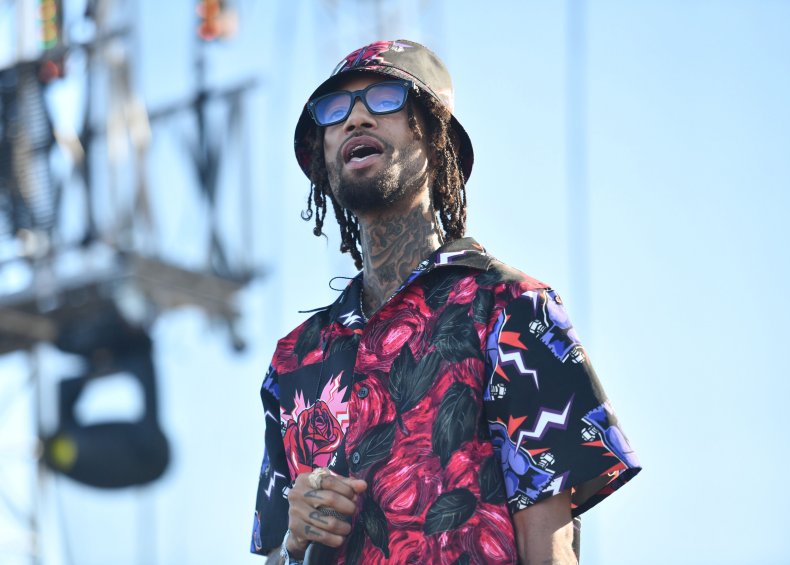 On March 27, 2020, the two welcomed a daughter named Xuri Li. A couple of days after their child's birth, PnB Rock gushed on Twitter: "Xuri was born into the 27th, internet ain't ready for her yet I swear lol."
Still, it seems that the couple had hit turbulence in their relationship from time to time. Reports swirled earlier this year that Sibounheuang had started to date the rapper Almighty Jay. In the spring, PnB Rock took to Instagram to admit he'd neglected the mother of his child, according to The U.S. Sun.
His post, which has since been deleted, reportedly read: "I'm sayin that to say this... I f**ked up BIG TIME and I realize @stephsibounheuang is truly my blessing..." PnB Rock also added that Sibounheuang "deserves to be happy and I deserve to be unhappy."
Sibounheuang had appeared on PnB Rock's Instagram shortly before he died. Just the night before, the rapper had reposted a picture of the two dressed up to go out for a dinner, according to The U.S. Sun. That evening, Sibounheuang also apparently published a clip of herself walking around in a sequin dress, on which 30-year-old PnB Rock had commented: "had to do what I had to do SHE ALL MINE YALL."
The couple had also gotten in trouble with the law before.
Sibounheuang and PnB Rock were arrested several years ago after police were called to investigate "reports of a certain smell" at their residence, according to Sportskeeda. Officers recovered marijuana, a handgun and some $33,000 during the search. From there, Sibounheuang was reportedly slapped with charges including drug possession and criminal conspiracy, and the two were transported to a correctional facility with a set bail of $500,000.
Newsweek reached out to Sibounheuang for comment.