Pokémon Direct Predictions: No New Pokémon Game, Pokémon Home Release Date and More
It's almost time for the first Nintendo Direct of 2020, and, to the surprise of many, it's going to focus entirely on the Pokémon franchise.
On Thursday, January 9, Pokémon fans will get the latest news update onSword and Shield as well as whatever else GameFreak and The Pokémon Company are cooking up for 2020 and beyond. The 20-minute presentation length means there is ample time to learn what TPC is up to, but what exactly can we expect?
The Pokémon Company does a good job of keeping fans guessing, but we're going to do our best to predict what we'll see, and won't see, during Thursday's broadcast.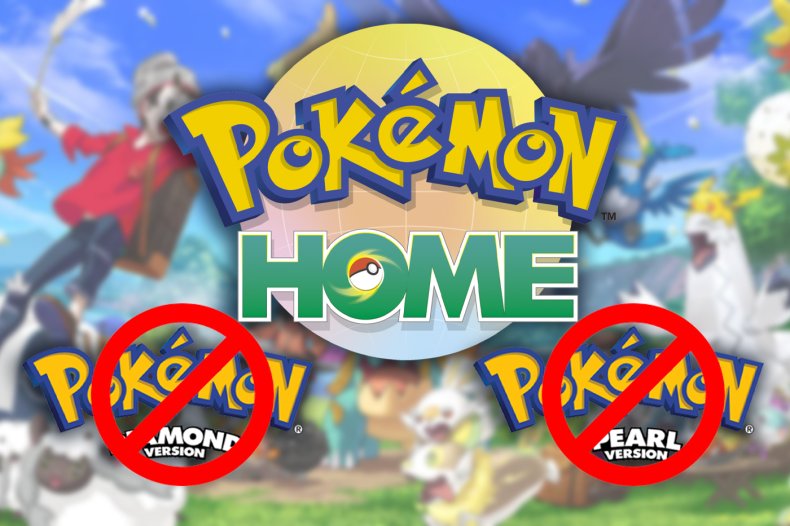 NO NEW POKEMON GAME ANNOUNCEMENTS
After the upcoming Pokémon Direct was announced, terms like Gen 4, Sinnoh, and Diamond and Pearl began trending on Twitter. Many fans are predicting and hoping that Gen 4 remakes are coming, but that assumption just doesn't feel realistic.
In fact, I don't see any new Pokémon game announcement on Thursday. Sword and Shield released less than two months ago, and there seems to be so much more they can do l with its Wild Area and Max Raid Battles. TPC can easily add some unreleased Gigantamax Forms or Pokémon that aren't found in Galar region to give the Gen 8 games more shelf life far beyond what's already there.
POKEMON HOME RELEASE DATE
The biggest part of the Pokémon Direct is likely going to revolve around Pokémon Home, the upcoming app that helps trainers transfer Pokémon from older titles to Sword and Shield.
When Home was first announced in 2019, we were only told it was coming in early 2020. This Pokémon Direct will likely break down how this app functions as a new form of Pokémon Bank and explain what trainers can do inside it. It's been teased that there will be mini-games available to play with the Pokémon that you store in Pokémon Home, so an in-depth look seems likely.
Of course, a release date for the app is likely to be announced as well. As for when Pokémon Home will release, a lot of speculation revolves around this year's Pokémon Day in late February which would make sense, but I feel that it might release sooner than that.
POKEMON SLEEP INFORMATION
Another new app was announced last year was Pokémon Sleep. This game/app is supposed to track how people sleep, and your performance in Pokémon Sleep depends on how well you caught those precious z's.
Not much information was revealed when this app was announced, but, with a tentative 2020 release date, we'll likely learn precisely when it'll come to mobile devices and how it will work. With Niantic, the developers of Pokémon Go, involved we expect it to have some functionality with the popular mobile game. Maybe a new in-game sleep event will be announced.
What do you think will be revealed or announced during the January 9 Pokémon Direct? Let us know in the comments section.