'Pokémon Go' Community Day: Shiny Charmander, Start Time and What You Need to Know
Charmander won second place in the Pokémon Go Community vote, losing out to Porygon, and now the Fire-type Starters special event is upon us.
The Charmander Community Day event happens this weekend, giving trainers the best chance yet to catch a Shiny Charmander, earn enough candy to evolve the Fire-type Pokémon into a Charizard and earn an exclusive move for PVP.
There's plenty to do and accomplish during the limited-time event, and whether you're a casual or hardcore Pokémon Go player, there's something for everyone this Community Day.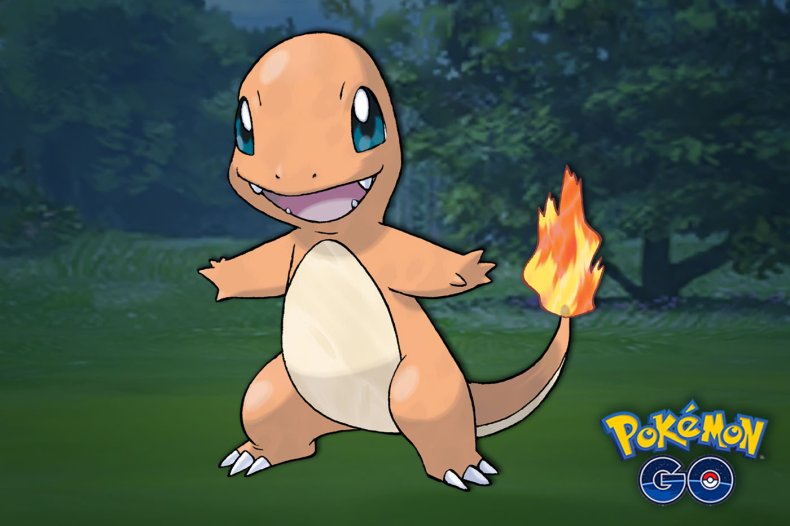 POKEMON GO CHARMANDER COMMUNITY DAY START TIME
The Charmander Community Day event in Pokémon Go begins Saturday, October 17, starting at 11 a.m. and ending at 5 p.m. local time.
SHINY CHARMANDER
Like with the other Community Day events, the spotlight Pokémon will have its Shiny form appear in the mobile game more often.
Shiny Charmander was already in Pokémon Go since its first Community Day, but if you missed out, this upcoming event will give you the best chance to catch this rare variant, as the odds of encountering it are increased during the six-hour window.
Charmander's normal reddish-orange skin becomes yellow when it's a Shiny. However, one of the most iconic Shiny Pokémon is Shiny Charizard, which transforms into a sleek black color.
COMMUNITY DAY EXCLUSIVE MOVE
Last time Charmander was the Community Day Spotlight, Charizard received the Charged Attack Blast Burn upon evolving. This time, Niantic will focus on Charizard's Fast Attacks, giving the Flying and Fire-type Pokémon the exclusive move Dragon Breath when you evolve it during the event.
This Dragon-type attack is great for taking down Dragon-type Pokémon and will be even stronger if you Mega-Evolve Charizard into its X form.
Pokémon Go trainers will have from 11 a.m. to 7 p.m. local time to evolve their Charmander/Charmeleon into Charizard to obtain this exclusive move.
IN-GAME BONUSES
For the duration of the event, trainers will earn three times the Stardust for catching Pokémon, and each Incense will attract Pokémon for three hours.
Also, a special Community Day Special Research story will be available in the in-game shop for $1. The contents of this story is not yet known, but it will likely give trainers more encounters with Charmander.
A special Community Day box will also go on sale in the in-game shop for 1,280 PokeCoins. This box will contain an Elite Charged TM, three Super Incubators, three Star Pieces and 30 Ultra Balls.
What do you think of the Charmander Community Day event? Who is your favorite Fire-type Starter Pokémon? Let us know in the comments section.
'Pokémon Go' Community Day: Shiny Charmander, Start Time and What You Need to Know | Newsgeek