'Pokémon Go' Community Day: Shiny Eevee, Start Time and More
The next Pokémon Go Community Day is upon us! This weekend, the evolution Pokémon, Eevee, takes the spotlight and players of the popular mobile game will have more time to take advantage of all the perks.
Normally, Pokémon Go Community Days last for a few hours but Niantic has extended this week's event to a second day. Trainers will be able to catch special Eevees with exclusive attacks and may even come across its shiny form.
Here's all the information Pokémon Go players need to know about the Eevee Community Day event.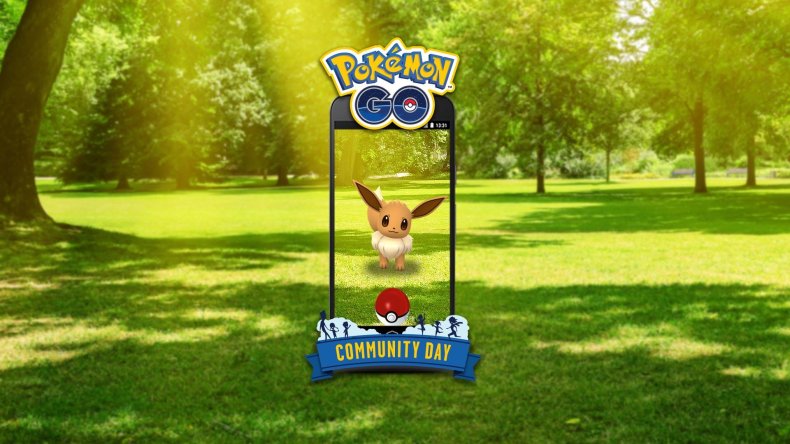 WHEN DOES POKEMON GO COMMUNITY DAY BEGIN?
The Eevee Pokémon Go Community Day goes from 2 pm until 5 p.m. EDT on Saturday, Aug. 11 and Sunday, Aug. 12.
SHINY EEVEE?
Usually, Niantic doesn't confirm if Shiny versions will appear in Pokémon Go , but in past Community Day events the spotlight Pokémon usually receives their Shiny form. This was the case ever since the first Community Day with Pikachu, and trainers can expect the same with Eevee. Once the event is underway, we'll update this section with confirmation of Shiny Eevee.
LAST RESORT
The exclusive move for the Eevee Pokémon Go Community Day is Last Resort. This special and powerful Normal-type attack will be granted to all Eevee caught during the event and its forms evolved during Community Day. Last Resort is a charged attack and has a power of 90 with two bars of charge.
Niantic plans to extend the time for Eevee's evolutions to learn Last Resort by another day, in addition to the two-day event. According to the official Pokémon Go Twitter account, trainers can evolve Eevee and learn Last Resort until 4 p.m. EDT on Monday, Aug. 13.
OTHER BONUSES
The in-game bonuses during the Eevee Community Day include three-hour Lures as well as three times the Stardust. Trainers will receive more Stardust when catching Pokémon and hatching them from Eggs.
Are you excited for the Eevee Community Day event? Which of the Eeveelutions do you want a Shiny version of? Let us know in the comments section below.