'Pokémon Go' February Community Day to be Voted by Players - Date & Moves Revealed
Following the Piplup Community Day event in Pokémon Go, Niantic is ready to announce the one for February. However, next month's in-game event comes with a twist: its spotlight Pokémon will be chosen by the players.
That's right, a player vote will decide which Pokémon will appear more frequently in the wild during February's Community Day.
According to the official Pokémon Go blog, trainers will have one full day to vote for February's spotlight Pokémon. Starting Saturday, February 1 at 12 a.m. local time until 11:59 p.m., votes will be counted via the total number of Field Research tasks completed globally within the time window.
Results will be announced February 3 with the Community Day taking place February 22.
The candidates for the February Community Day event are these four Pokémon: Vulpix, Machop, Rhyhorn and Dratini.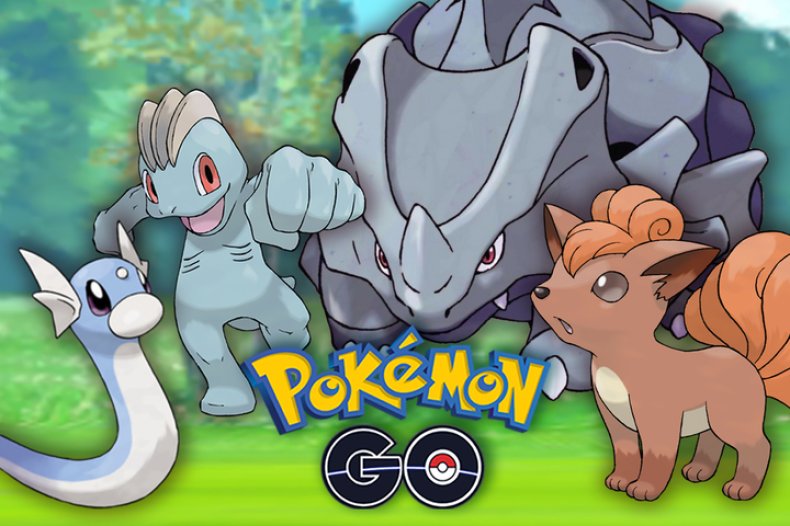 While some of these Pokémon have had their Shiny variants already introduced in Pokémon Go - and in the case of Dratini already had its own Community Day - there will be exclusive moves the featured monsters can learn.
To vote, trainers must complete as many Field Research as possible. Completing them will earn trainers 200 Stardust. The more you complete a specific task, the more likely it is your choice will be selected. Go out and spin as many PokeStops to get these tasks, and don't complete the task associated with the other choices.
Vote for Machop Community Day! Catch 20 Pokémon
Vote for Rhyhorn Community Day! Catch 20 Pokémon
Vote for Vulpix Community Day! Catch 20 Pokémon
Vote for Dratini Community Day! Catch 20 Pokémon
If Vulpix is chosen, the shiny variant for Kanto Vulpix will make its debut in Pokémon Go. However, evolving Kanto or Alolan Vulpix during the event window will give Ninetales the charged attack, Weather Ball. Kanto Ninetales will have the Fire-type Weather Ball, while Alolan Ninetales will have the Ice version.
Machop, when evolved into Machamp during the event will learn Payback a Dark-type attack that will make it useful against Psychic and Ghost-type Pokémon.
Rhyhorn will finally get its shiny variant introduced into Pokémon Go if it's chosen. However, when Rhyhorn evolves into Rhyperior during the event it'll learn Rock Wrecker, a powerful Rock-type attack.
Evolving Dratini into Dragonite during the event will give the Dragon and Flying-type Pokémon the charged attack Superpower to help it combat Ice, Rock and Steel-type Pokémon.
Which of the four Pokémon will be your choice? Let us know in the comments section.