First Official 'Pokémon Go' Tournament Happening at Pokémon World Championships
Pokémon fans going to the World Championships in August will have one more competition to look forward to. The Pokémon Company announced that the first Pokémon Go Invitational will take place at the annual world tournament.
From Friday, August 16 to Sunday, August 18 more than 7000 competitors, spectators and fans will head to Washington D.C. to take part in the 2019 Pokémon World Championships. The Pokémon Go Invitational will bring Trainer Battles, a competitive battling feature in the mobile game, to the event.
The Pokémon Go Invitational will take place on the first day of the World Championships, immediately following the opening ceremony.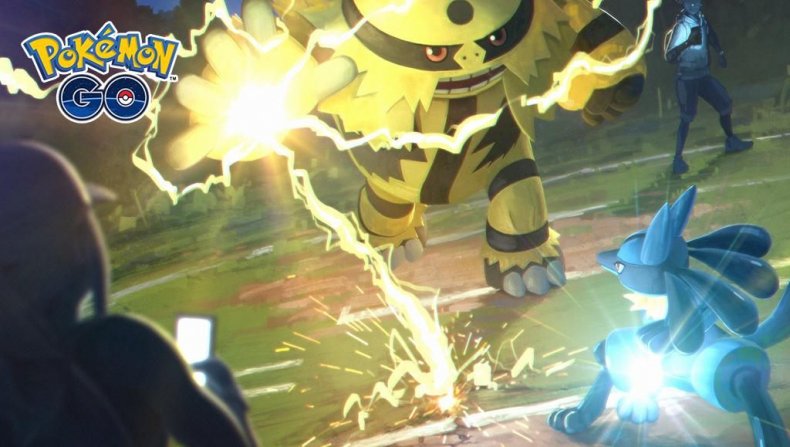 While the Pokémon World Championships is known more for determining the best Pokémon VGC and Pokémon TCG players in the world it has begun to add new games to the global competition. The Pokémon fighting game, Pokken Tournament has been a part of the World Championships in recent years. Now that Pokémon Go has brought PVP battles to the popular mobile game, The Pokémon Company will see how it's received at this year's tournament.
To commemorate the announcement, The Pokémon Company is looking for one fan in the United States to compete in the Pokémon Go Invitational. Starting Monday, July 29 to Wednesday, 31 at 8 p.m. EDT, aspiring competitors registered as a spectator can enter the Pokémon Go Invitational Sweepstakes.
One winner - chosen at random - will be able to show off their Pokémon Go battle skills at this year's Pokémon World Championships. To sign up, head over to the official Pokémon site.
Trainer Battles in Pokémon Go arrived in December 2018 and had similar mechanics to Raid Battles. By simply tapping the screen, your Pokémon will attack your opponent's Pokémon. There are no dodges like in Raid Battles, but each trainer receives two shields to completely block charged attacks.
Each battle is three-on-three, and switching is allowed. However, when the feature was first implemented there was still tweaks to be had. And while recent changes to battling in Pokémon Go was reversed a few days later, it's apparent that Niantic is trying to improve Trainer Battles.
The Pokémon Go Invitational announcement comes the same day that The Pokémon Company announced this year's theme for the 2019 World Championships. Last year, the event took place in Nashville and the tournament had a music theme. This year's theme is exploration, drawing inspiration from the many museums found in the nation's capital.
What do you think of Pokémon Go getting an official tournament? Let us know your thoughts in the comments section below.