'Pokémon Go' Shiny Meltan Event: Start Time and How to Get a Mystery Box
The Shiny Meltan event returns to Pokémon Go, giving players who missed it in February more chances to catch this elusive Mythical Pokémon and gain enough candy to evolve it into the towering Melmetal.
First you need a Mystery Box. This special item will bring hordes of Meltan to trainers for 30 minutes. This is where Shiny Meltan will appear for those lucky trainers. For the next 12 days, Pokémon Go trainers with access to Let's Go Pikachu and Let's Go Eevee can transfer some Pokémon over to get their hands on one.
Normally the Mystery Box can only be opened once every seven days but for the event - and for the foreseeable future - the item can be opened every three days which offers more chances to catch a Shiny Meltan.
If you're looking to hunt for the tiny Pokémon, here's all the information you'll need including when the Shiny Meltan event starts and how to transfer Pokémon from Pokémon Go to Let's Go to get your Mystery Box.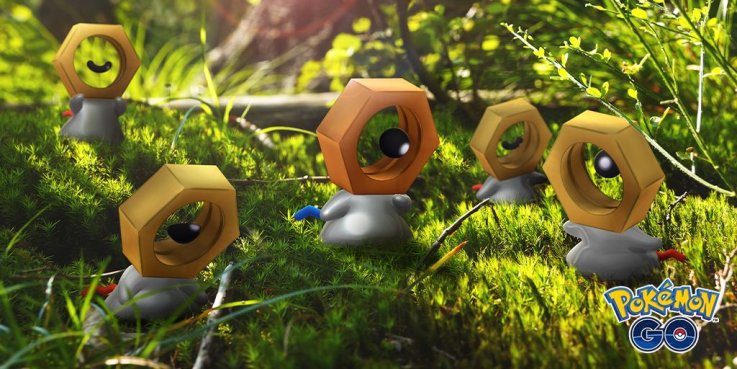 SHINY MELTAN EVENT START TIME
Shiny Meltan returns to Pokémon Go starting Wednesday, April 24 at 4 p.m. EDT and ends on Sunday, May 5 at 4 pm. EDT.
HOW TO TRANSFER POKEMON AND GET A MYSTERY BOX
The first step to catching a Shiny Meltan in Pokémon Go is to sync your app with your Nintendo Switch. You can follow the steps here.
Once you're synced, you need to go into the Pokémon Go app and follow these steps:
Go to the Pokémon tab and select the icon that looks like a Switch in the top right corner.
Select the number of Pokémon you want to transfer.
Once you've selected your Pokémon, select transfer.
You only need to transfer one Pokémon to get access to a Mystery Box.
If you want to complete the transfer process, go into your version of Pokémon Let's Go and follow these steps:
In Fuchsia City's Pokémon Go Park, talk to the clerk, select "Bring Pokemon"
Select which Park to transfer to (each park can hold 50 Pokémon)
Let's Go will automatically try to communicate with Pokémon Go
Select "Yes" to pair and it should transfer.
HOW TO GET SHINY MELTAN IN POKEMON GO
Once you've transferred your Pokémon, your Pokémon Go account will receive the Mystery Box. Go into your Item Bag and find the Mystery Box and activate it. A lure will appear around your trainer for 30 minutes and Meltan will periodically appear in front of you. Tap on the Pokémon in the overworld to start an encounter and if it's a Shiny, you'll see its normally yellow ring turn gold.
Trainers will need 400 Meltan candy to evolve it into Melmetal so be sure to catch as many as possible.
What do you think of the Shiny Meltan event returning to Pokémon Go? Let us know in the comments section below.
'Pokémon Go' Shiny Meltan Event: Start Time and How to Get a Mystery Box | Gaming