'Pokémon Go' Community Day: Shiny Totodile, Start Time and More
The first Pokémon Go Community Day event is here and features the Water-type starter of the Johto Region, Totodile.
After the December Community Day that featured all the Pokémon from previous events, Niantic is going back to the single Pokémon format for its popular timed events. After we saw Chikorita's Community Day in September and Cyndaquil's in November, it was only a matter of time before Totodile got his own day.
If you're looking for all the essential information about the Pokémon Go Totodile Community Day, like the start time and in-game bonuses you can take advantage of, we've got the details below.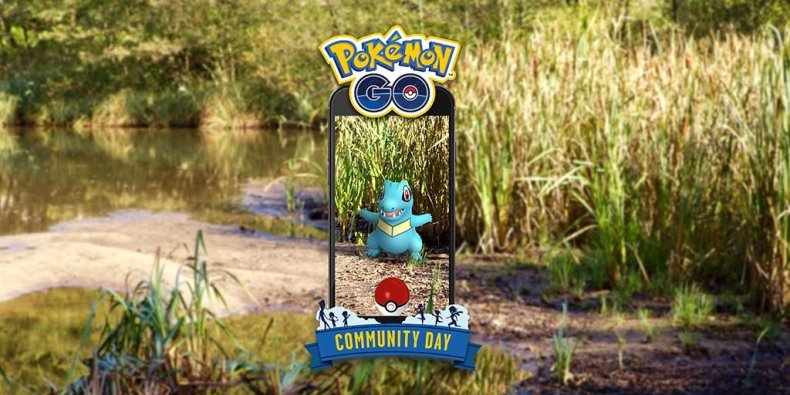 WHAT TIME DOES TOTODILE COMMUNITY EVENT START?
The Pokémon Go Totodile Community Day event begins Saturday, January 12 at 2 p.m. EST and ends at 5 p.m. EST.
SHINY TOTODILE
As with previous Pokémon Go Community Day events, the featured Pokémon's Shiny will be unlocked in the game for the first time.
Pokémon Go trainers will have an increased chance of encountering a Shiny Totodile during the three-hour event, so be sure to interact with as many of them as you can. Totodile won't appear as a Shiny in the overworld; you'll need to go to the capture screen to see if you've come across this rare variation of the Water-type Pokémon.
Shiny Totodile is more green in color, with its red spikes turning blue. Be sure to look for the Shiny symbol next to its name when on the capture screen if you are unsure whether you've come across one.
HYDRO CANNON
Like Squirtle during its Community Day event, Totodile will learn the exclusive move Hydro Cannon upon evolving into its final form, Feraligatr.
Hydro Cannon is a powerful Water-type attack that has 90 base power and two charges. If you're looking to add a powerful Water-type Pokémon with a powerful Water-type attack onto your team for Gyms, Raids or PVP, you'll want a Feraligatr with Hydro Cannon.
Totodile caught prior to the three-hour window can still learn Hydro Cannon if it is evolved into Feraligatr during the event. Niantic actually gives trainers one extra hour to evolve their Pokémon, so you'll have until 6 p.m. EST to do so.
OTHER IN-GAME BONUSES
As for in-game bonuses during the three-hour Community Day event, Pokémon Go players can take advantage of the the increased Lures, which will be extended from one hour to three.
But the best perk during Totodile's Community Day event are the decrease in Egg hatching distances. Eggs will hatch in only one-quarter the usual amount of time, which means 2km Eggs will hatch after .5km, 5km Eggs will hatch after 1.25km, 7km Eggs will hatch after 1.75km, and 10km Eggs will hatch after 2.5km.
Are you excited for the Totodile Community Day event? What's the strongest Totodile do you currently own? Let us know in the comments section below.
'Pokémon Go' Community Day: Shiny Totodile, Start Time and More | Gaming