'Pokémon Go' Celebi Update: Mythical Pokémon to Appear Aug. 20
The next Special Research in Pokémon Go will contain the time travel Pokémon Celebi, and Niantic has confirmed when players can start their journey towards catching it.
According to the official Pokémon Go site, Celebi Special Research tasks will begin appearing in-game on Aug. 20. Similar to the Mew Special Research tasks, Pokémon Go players will need to complete eight groups of three tasks to unlock Celebi.
Update: The Celebi tasks are now live.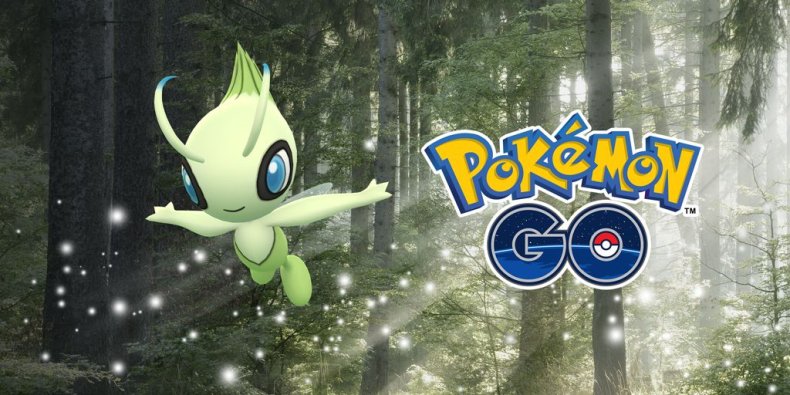 Niantic has not confirmed what the Celebi tasks entail, but if they're anything like Mew's trainers should prepare for a challenge. If Niantic follows the Mew tasks, trainers should expect Celebi missions to include earning Johto medals and evolving a certain Pokémon from the Johto region.
Trainers who haven't caught Mew can still complete the Celebi tasks alongside it as long as they have completed the third group of tasks. The third group of Mew tasks include: Reach Level 15, Battle in a Gym two times, and Battle in two raids.
Players who attended Pokémon Go Fest in Chicago this year may have already captured Celebi but there is still incentive to complete the new Special Research tasks, like earning more candy the helps you power up Celebi even further..
When the Celebi tasks appear in Pokémon Go on Aug. 20, Johto Pokémon will spawn more frequently. Field Research relating to the Johto region will also become available in Pokémon Stops.
A new Celebi T-shirt will also be available for free in the Pokémon Go Style Shop. Avatar items based on Pokémon HeartGold and SoulSilver will also become available in the shop, but will likely require coins to purchase.
More information on Celebi, the Special Research tasks and the new Field tasks will become available on Aug. 20 and we'll update the story when it goes live in Pokémon Go.
What do you think the Pokémon Go tasks to catch Celebi will be? What part of the upcoming update are you looking forward to most? Let us know in the comments section below.