'Pokémon Go' Update: Mewtwo Raid Battles, Region-Exclusive Pokémon Coming
Special Pokémon Go events in Chicago, Japan and Germany have yielded a new event in the popular mobile game for the months of September and October, including having Mewtwo appear in Raids for everyone.
The Ultra Bonus Event begins Sept. 13 and ends Oct. 23, and features the Legendary Bird Trio from Kanto as well as the aforementioned Mewtwo.
Here's the information you'll need to know to catch these Legendary Pokémon including how long each is available. .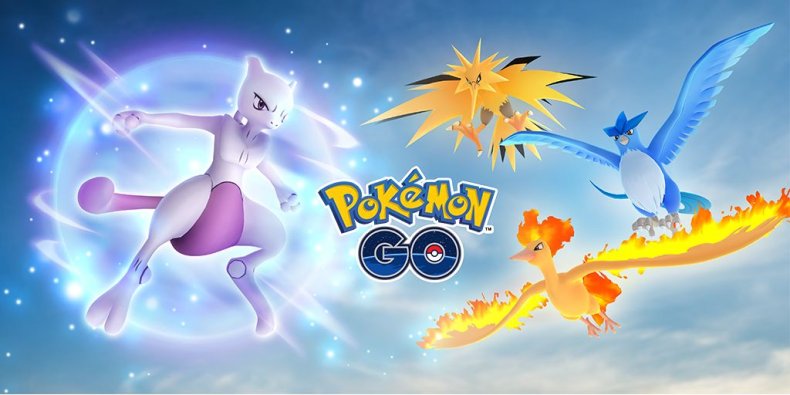 LEGENDARY BIRD RAIDS
Starting Sept. 13 at 4 p.m. EDT, Moltres, Articuno and Zapdos will appear in Raid Battles all over the world until Sept. 20.
All three have had their own Community Day events in the past, but will be present for one week to give Pokémon Go players another chance at catching these rare Pokémon (as well as their shiny forms.)
Kanto Pokémon will also appear more often in the wild and in Raid Battles.
MEWTWO RAIDS
The biggest update to Pokémon Go is the inclusion of Mewtwo Raid Battles. Starting Sept. 20 at 4 p.m. EDT, players will be able to stand up to the powerful Psychic-type Pokémon until Oct. 23.
Previously, Mewtwo was only available to battle if trainers were invited to EX Raids, but for one month players will get a chance to catch this rare Pokémon. Niantic did not confirm if these Mewtwo will have a chance to appear as a Shiny, but we'll update as soon as we learn more.
NEW 7KM EGGS
One more update coming to Pokémon Go affects what appears in 7km Eggs. The first regional exclusive Pokémon, Farfetch'd, Kangaskhan, Mr. Mime and Tauros will be joining the Alolan Pokémon in 7km Eggs through the end of September.
These four Pokémon are some of the rarest in the game so trainers will want to collect and hatch those 7km Eggs as soon as possible.
Are you excited to try and catch Mewtwo? Which of the regional exclusive Pokémon do you have? Let us know in the comments section below.