'Pokémon Go' Update: Raikou to Appear in August Research Breakthrough
Legendary Pokémon are returning to Pokémon Go ' s Research Breakthroughs. According to the official Pokémon Go Twitter account, trainers will get the opportunity to catch the Legendary Pokémon Raikou, if certain conditions are met.
Completing at least one Research Task a day and collecting a stamp for seven days in August will ensure the Research Breakthrough encounter will be Raikou. Trainers will then be able to catch one of the Legendary Beasts from the Johto Region.
Along with Raikou becoming the Research Breakthrough Pokémon in August, Field Research Tasks will also shift to more of a focus on the Electric-type. It's not clear yet what these tasks will entail, but it's safe to assume missions that will require catching a certain number of Electric-type Pokémon, or an Electric-type like Pikachu.
We will update this section with the new Field Research Tasks when it rolls out.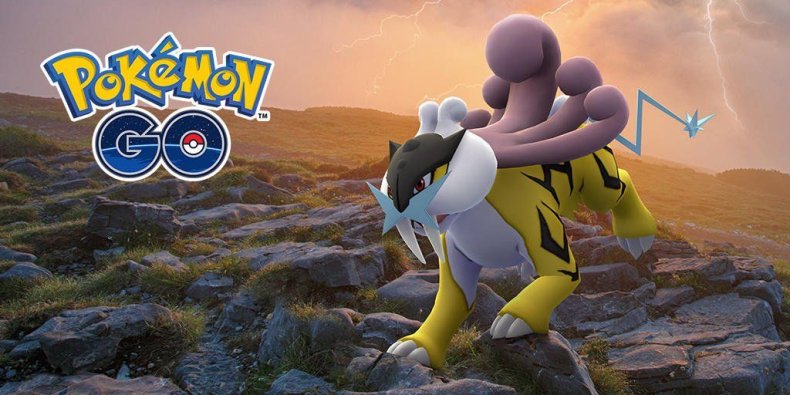 Prior to appearing in Pokémon Go Research Breakthroughs, Raikou was only catchable in Raid Battles. Like the other Legendary Beasts Entei and Suicune, they would move around constantly, available one at a time for a limited time.
Raikou's inclusion in Research Breakthroughs furthers Niantic's goal to have Pokémon Go players log-in daily, while also giving them a chance to catch these Legendary Pokémon and fill their Pokedexes. Research Tasks and Breakthroughs were first implemented in April and introduced the daily missions mechanic to the popular mobile game. The first Breakthrough Pokémon was Moltres in April, followed by Zapdos and Articuno in May and June. July's Breakthrough Pokémon was Snorlax that had Body Slam as a guaranteed charge move. Going by these past Pokémon, trainers should expect Entei and Suicune to appear in the next couple of months.
What do you think of Raikou being added to Research Breakthroughs? Who do you hope is the September Pokémon? Let us know your thoughts in the comments section below.