'Pokémon Let's Go Pikachu & Eevee': New Features and More Details You May Have Missed
The official titles for the Pokémon Nintendo Switch games have been confirmed! The Pokémon Company announced Let's Go Pikachu and Let's Go Eevee (along with Pokémon Quest) during a special press conference held in Tokyo.
Not a lot of information was given on the mechanics or the intricacies of the Nintendo Switch titles, but reporters that attended the event grabbed some new information on Let's Go Pikachu and Let's Go Eevee that Pokémon fans may have missed.
You can watch the full press conference below.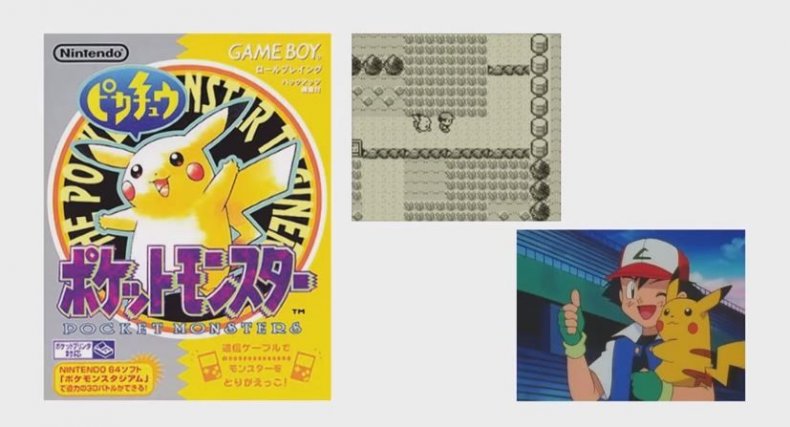 POKEMON YELLOW REIMAGINING NOT REMAKE
During the press conference, The Pokémon Company CEO Tsunekazu Ishihara explained Let's Go Pikachu and Let's Go Eevee will take from the Pokémon Yellow Version from the 90s. Many believe that means this will be a complete remake but that's not the case.
The Let's Go games will be more like a reimagining of Pokémon Yellow taking some of its core mechanics but being completely different. Similar to how in Yellow trainers had to choose one Starter Pokémon, players will select either Pikachu or Eevee depending on the version they get. It was also confirmed that the Pikachu or Eevee you receive at the start of the game will not be able to evolve.
You can still evolve either Pokémon if you find one in the wild so if you're looking to fill your Pokedex don't worry.
Pokémon will also follow your trainer like it was originally in Yellow. Pokémon Director, Junichi Masuda looked to Yellow as a great jumping on point for fans who enjoyed the anime and they wanted to make Let's Go another starting point for those looking to get into the franchise.
RETURNING AND NEW FEATURES
During the press conference and Q&A, some mechanical changes for the Let's Go series were revealed. Here's a list of what to expect from them.
Constant internet not required.
Include original 151 Pokémon and Alola forms (no later generation evolutions like Umbreon).
Pokémon battles will be the same but there will be no wild battles.
According to IGN, battling will be "simpler" with differences in how Pokémon level up and are trained and raised (EVs and IVs specifically).
The Pokémon box will be on the trainer at all times - no need for the PC.
HMs will not return.
Z-Moves and Mega Evolutions are unconfirmed but information in the future.
There will be version exclusives.
Trading and battling will be done online and locally.
Shiny Pokémon will appear as Shiny when transferred from Pokémon Go.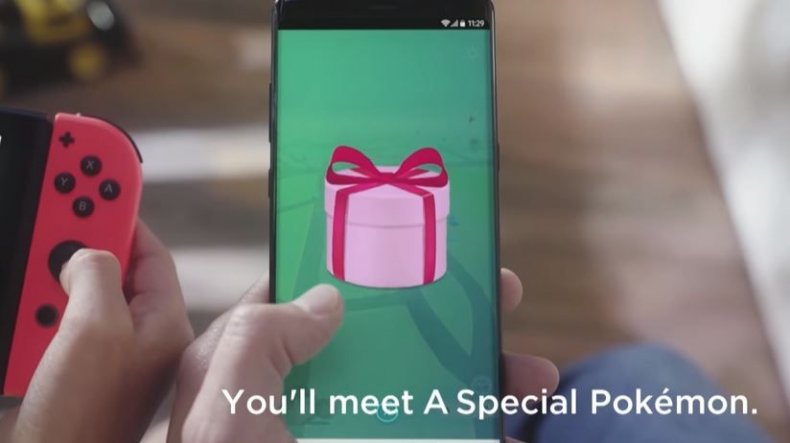 COMPLETELY NEW POKEMON
One big part of the Let's Go announcement was the reveal that a brand new Pokémon will be available. Bloomberg's Yuji Nakamura reported this straight from the CEO, which means fans can expect an official announcement about this mysterious Pokémon soon.
Will this Pokémon be a new Eevee-lution or something else entirely? It's hard to tell but with the upcoming Pokémon movie releasing soon in Japan, we may have more information soon.
So what do you think of the Let's Go Pikachu and Let's Go Eevee games? Let us know in the comments section below.