'Pokémon Let's Go' and 'Pokémon Quest' Announced for Nintendo Switch
The Pokémon Company held a press conference in Tokyo to announce what upcoming titles are coming in 2018 and 2019, including the new title Pokémon Quest and the oft-rumored Pokémon Let's Go.
Pokémon fans looking to play a new game on their mobile device or Switch will have a chance with Pokémon Quest, while a traditional Pokémon experience will be available later this year. Also, The Pokémon Company announced a core RPG Pokémon game (Gen 8?) is coming to Switch in 2019.
Here's everything that was announced during the press conference.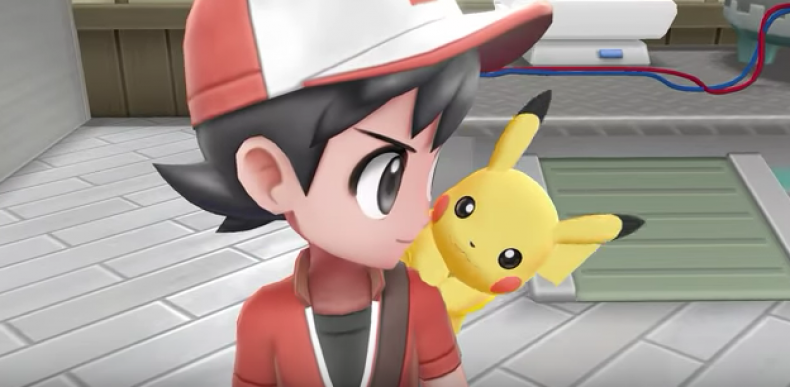 POKEMON LETS GO PIKACHU/EEVEE
The biggest news from the press conference was the confirmation of Pokémon Let's Go Pikachu and Pokémon Let's Go Eevee.
Pokémon Let's Go will be a remake of Pokémon Yellow. Gameplay will be similar but with updated graphics and features found in Pokémon Go. Trainers will start with Pikachu or Eevee and play through the story of Yellow. Let's Go will have a two-player mode for local gameplay. Check out the first trailer above.
Catching Pokémon will implement Pokémon Go mechanics; by using the Switch Joy-Cons trainers will be able to throw Pokeballs at Pokémon to catch them. Pokémon Let's Go will release Nov. 16 with a Pokémon Go Plus device sold separately.
This device is called PokeBall Plus, which will allow trainers to carry one Pokémon with them in the real world. It will be able to connect to both the Switch and Pokémon Go. Pokémon that you've caught from the Kanto region in Pokémon Go can be transferred to Pokémon Let's Go.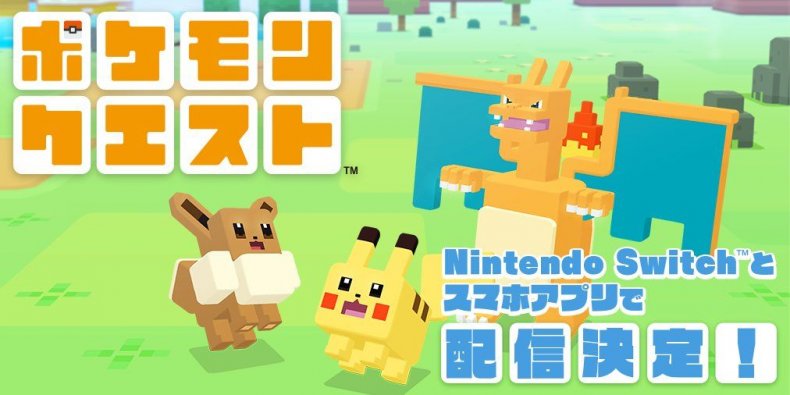 POKEMON QUEST
The first title discussed at the press conference is Pokémon Quest. This new title will be released for mobile devices and Nintendo Switch. It has a blocky look that is similar to what you would find in Minecraft. It's available to download now on the Nintendo eShop for the Switch. Here are some highlights of what Pokémon Quest will bring.
Will only include Pokémon found in the Kanto Region.
The game will be "free to start" on mobile devices.
Players will be able to power up their Pokémon using stones and other items.
Build a team of three Pokémon and battle wild Pokémon, gather treasure and befriend new Pokémon.
Following the reveal that Japanese variety show Oha Suta will have new Pokémon information on its May 31 episode, The Pokémon Company confirmed the press conference taking place in Tokyo.
The Pokémon Switch hype train began earlier in May when industry insider Emily Rogers stated that information about the new games would come by the end of the month. That same day, the logo and titles of the Pokémon Switch games were leaked revealing Let's Go Pikachu and Let's Go Eevee as the two versions coming to the hybrid console.
Days after the leak, The Pokémon Company seemingly registered domain names for both Let's Go Pikachu and Let's Go Eevee through the same company that registered Sun and Moon.
What do you think of the Pokémon Switch announcement? Let us know what you think in the comments section below.