Pokémon Press Conference Livestream: Start Time and How to Watch Online
The Pokémon Company revealed that they will be having a press conference/briefing in Japan to discuss upcoming projects regarding the Pokémon franchise.
This year is expected to be a big year for the Pokémon Company. The Generation 8 games, S word and Shield will release later this year while mobile games are in the works and the anime/movies are becoming more and more popular.
Pokémon fans should tune into this press conference because there have been two other instances of this briefing that revealed major news. The first revealed the existence of Pokémon Go while the second revealed Pokémon Let's Go Pikachu and Eevee as well as Pokémon Quest.
What will come out of the press conference this year? Here's everything you need to know about the upcoming Pokémon press briefing including the start time and how to watch online.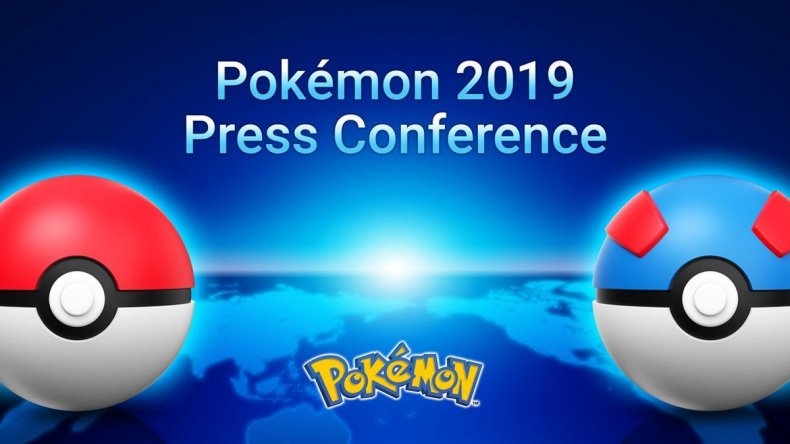 POKEMON PRESS CONFERENCE START TIME
The Pokémon press conference and briefing will take place on Tuesday, May 28 at 9 p.m. EDT.
HOW TO WATCH POKEMON PRESS CONFERENCE ONLINE
The Pokémon press conference will stream live from the official Japanese language Pokémon Company YouTube channel. It is expected to come with subtitles or with a translator.
Twitch is also a prime destination for this upcoming press conference and you can watch it below.
Watch live video from Pokemon on www.twitch.tv
WHAT TO EXPECT FROM THE POKEMON PRESS CONFERENCE
There's a lot that can be talked about during this Pokémon press conference. It was just announced that a number of topics will be talked about so here are some of the most likely games that will be mentioned.
Pokémon Sword and Shield will very likely be talked about during the press conference. The biggest release of The Pokémon Company's year, Sword and Shield will introduce a whole new generation of Pokémon to fans. While a Sword and Shield-specific Nintendo Direct was announced for June 5, fans can still expect some details regarding the upcoming Switch titles.
It was announced that DeNA will be bringing a new Pokémon game to mobile phones. While the most recent Pokémon Rumble mobile title was released, there's still another in the works. While fans shouldn't expect any gameplay, it could be revealed what spin off Pokémon game this new mobile title will take after.
What do you expect to learn from this Pokémon press conference? Let us know in the comments section below.