'Pokémon Sword and Shield' Gamescom Trailer Shows In-Depth Look at Towns
Gamescom 2019 is currently underway in Germany, and The Pokémon Company have released a new gameplay trailer showing off one of the early-game towns.
While information regarding new Pokémon was not revealed, this latest gameplay trailer gives fans a sneak peek at how towns will look while confirming some of the ways to travel in the Galar region and customize your trainer.
Take a look at the Pokémon Sword and Shield Gamescom 2019 trailer below.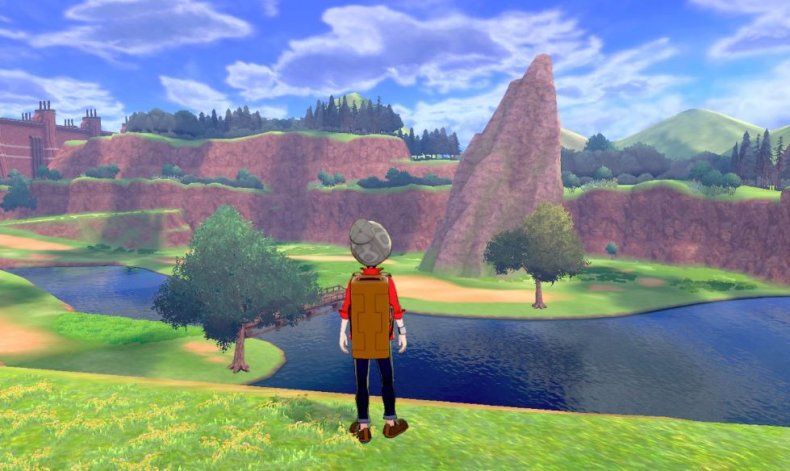 Shigeru Ohmori, director of Pokémon Sword and Shield at Game Freak, took fans through a small portion of what's believed to be an early game town. He takes us to the Pokémon Research Lab where the professor the Galar region, Professor Magnolia, resides and researches the Dynamax phenomenon.
We also get to see how Pokémon Centers look in the Galar region, which Ohmori points out is different than in any other region. However, fans will recognize it as a Center by its red roof.
The director then takes us to the railway station, which people of the Galar region use for travel. While the Flying Taxi service - using Corviknight - is popular in the Galar region, the trains are an alternate way to get around. Trainers will be able to enter these stations and talk to patrons. You can likely get your ticket to where you need to go and you might meet some interesting characters who can teach you about the intricacies of the Galar region.
Boutiques can be found in several towns in the Galar region as well, and this is where trainers can purchase clothes and accessories to customize their characters.
Walking on the outskirts of these towns, you can meet people and Pokémon in the overworld. There's also a moment in the trailer where a rock starts to glisten, which likely indicates there might be a hidden item nearby.
While the Sword and Shield Gamescom 2019 trailer didn't offer much in terms of gameplay or lore, The Pokémon Company tweeted Monday that more information about the new Pokémon are coming in the next couple of days.
According to Serebii, it's confirmed that the Pokémon Global Link, which has been running since 2010's Pokémon Black and White, will not support Pokémon Sword and Shield. Pokémon Home, which will release in early 2020 for iOS and Android, will be how trainers check rankings, distribution regulations and the event calendar.
Pokémon Sword and Shield will release November 15 on Nintendo Switch.
What do you think of how the towns look in Sword and Shield? Let us know in the comments section below.