'Pokémon Sword and Shield' Gigantamax Toxtricity Max Raid Event: Start Time & Everything We know
Following the reveal that Giganatamax Toxtricity is coming to Pokémon Sword and Shield, players should be preparing for new Raids to soon appear in the Wild Area.
Gigantamax Toxtricity looks to be a powerful G-Max form that trainers will want to test out in battles, having a powerful G-Max Move called Stun Shock. Electric-type attacks will transform into this G-Max move, and it paralyzes or poisons every Pokémon on the opponent's side of the field alongside inflicting damage.
If you're looking to find Gigantamax Toxtricity in Sword and Shield, here's everything you need to know including when the event is expected to start.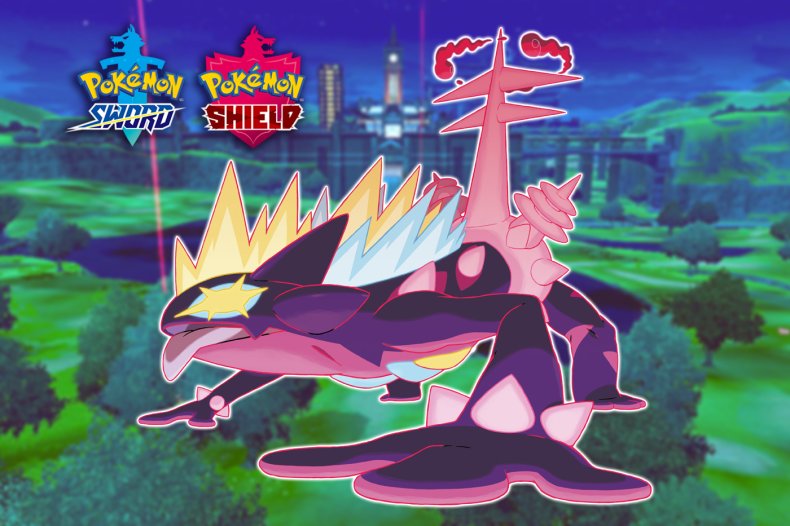 POKEMON SWORD AND SHIELD GIGANTAMAX TOXTRICITY EVENT TIME
The Gigantamax Toxtricity Raid event begins Thursday, February 6 at 7 p.m. EST and ends March 8 at 6:59 p.m. EST.
HOW TO CATCH A GIGANTAMAX TOXTRICITY IN SWORD AND SHIELD
The first thing Trainers should do is update their Wild Area News. To do so, access the menu (X) and go to Mystery Gift. Select "Get the Wild Area News," and then connect to the internet if you haven't done so already.
Once updated, ride around the Wild Area and check your dens. Dens with a Dynamax Pokémon have the red beam of light coming out of them.
After selecting the den, you'll see a silhouette of the Pokémon. If you see the silhouette of Gigantamax Toxtricity, you can enter by yourself or invite others to help take it down. We suggest going in with friends or inviting others to join you, as these Gigantamax Pokémon are either four or five-star Raids, making them higher level than others.
You can also try to hop into other people's Raid Battles by connecting to the internet. You can learn more about that in our Sword and Shield online guide.
WHAT TO LOOK FOR
Toxtricity comes in two forms: Amped and Low Key. There isn't much of a difference aside from its coloring, but you won't know which you get if you're hopping onto someone's Raid online until after it's caught, as the Gigantamax form is the same for both.
Pokémon Sword players will host the Amped form, while the Shield players will host the Low Key form.
There is also a chance of finding a Shiny Gigantamax Toxtricity as well. Its purple turns into a more pink hue. The difference isn't that noticeable, especially in a Raid Den. Just keep an eye out when you first enter the Raid, and look for the Shiny sparkles around Toxtricity to be sure.
Pokémon Sword and Shield is available now for Nintendo Switch.
What do you think of Gigantamax Toxtricity? What Pokémon would you team up with it in double battles? Let us know in the comments section.