Game Freak Confirms Models in 'Pokémon Sword and Shield' Aren't Reused
There's a divide in the Pokémon community. Many fans are unhappy by Game Freak's decision not to include every single Pokémon in the Galar region for the upcoming Sword and Shield release this fall. Fueling this divide are fans who are not satisfied with the developer's reasons for this controversial decision.
Many feel Game Freak is simply being lazy by not including every Pokémon in Sword and Shield, which spawned a rumor that the developers reused models from older games. However, GameFreak's Junichi Masuda and Shigeru Ohmori refuted this in a month-old Famitsu interview - recently reported on by Polygon.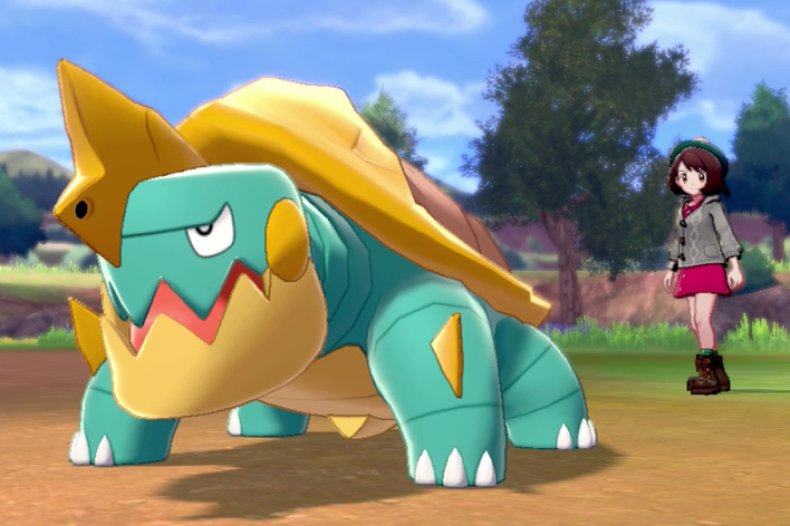 Masuda and Ohmori told Famitsu that they rebuilt every model for Pokémon Sword and Shield. They also said that it was difficult to bring the more than 800 Pokémon into Sun and Moon on the 3DS and that the Nintendo Switch's improved graphics caused the development cycle of these games to take longer than expected. So the decision was made to cut the Pokedex within Sword and Shield since it was going to happen sooner or later as the number of total Pokémon will continue to grow with every new region.
Also according to the interview, Mega Evolutions and Dynamax have "considerable" effect on development, balancing and artwork which is why Mega Evolutions and Z-Moves are being removed in Sword and Shield.
Dynamax and especially Gigantamax act like Mega Evolutions and Z-Moves in one battle feature. This is what GameFreak means when it says its developing the battle balance of Sword and Shield.
The Sword and Shield controversy began during E3 2019 when Masuda confirmed during a Treehouse Live segment that only Pokémon appearing in the Galar Pokedex will be playable in the Gen 8 games. This means that trainers can't transfer those that don't appear in Galar via the new Pokémon Home app.
After a few weeks of fan backlash, Masuda released a letter addressing the issues, but assures fans that the Pokémon that didn't make the cut could appear in future games.
Thank you to all of our fans for caring so deeply about Pokémon. Recently, I shared the news that some Pokémon cannot be transferred to Pokémon Sword and Pokémon Shield. I've read all your comments and appreciate your love and passion for Pokémon. Just like all of you, we are passionate about Pokémon and each and every one of them is very important to us. After so many years of developing the Pokémon video games, this was a very difficult decision for me. I'd like to make one thing clear: even if a specific Pokémon is not available in Pokémon Sword and Pokémon Shield, that does not mean it will not appear in future games. The world of Pokémon continues to evolve. The Galar region offers new Pokémon to encounter, Trainers to battle, and adventures to embark on. We are pouring our hearts into these games, and we hope you will look forward to joining us on this new journey.
Pokémon Sword and Shield are set to release for Nintendo Switch on November 17.
What are your thoughts on the whole Galar dex controversy? Let us know in the comments section below.