'Pokémon Sword and Shield' Mystery Gift Distribution Gives More Special Poke Balls
Poke Balls are very important in the Pokémon franchise. They are the items that help you catch 'em all afterall, but there are different versions of the spherical capture balls that help trainers in various situations.
In Pokémon Sword and Shield, some of these special Poke Balls are only obtainable via the Ball Guy, a man in a mascot costume that hands out one of these special Balls in each town on your Galar-region journey.
However, The Pokémon Company is giving out more of these special Poke Balls for free via the Mystery Gift function.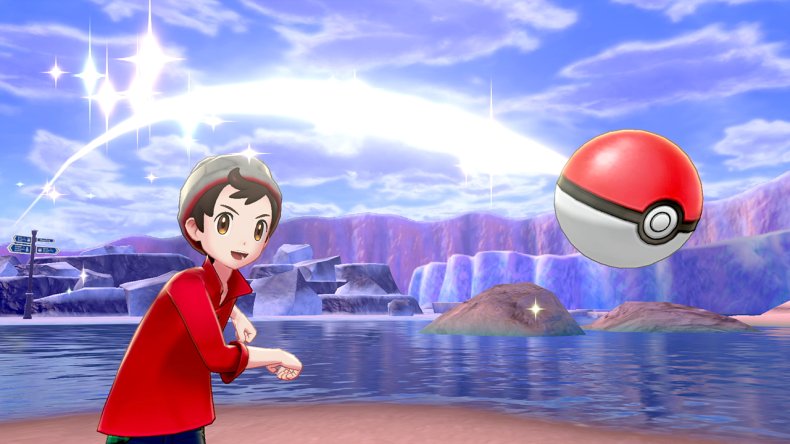 HOW TO OBTAIN SPECIAL POKEBALLS IN SWORD AND SHIELD
To obtain these special Poke Balls, trainers will need to boot up their Sword and Shield games and go to the Mystery Gift feature in the menu. Follow these steps to collect your items:
Press X to access Menu
Select Mystery Gift
Select "Get with Code/Password" - make sure you have a wi-fi connection
Enter Code/Password
There are three passwords that trainers will need to input to pick up all nine special PokeBalls. Here's the passwords and the Poke Balls they yield:
0KUGAFUKA1B0RU - Love Ball, Friend Ball, Dream Ball
K0UN1NMASC0T - Fast Ball, Moon Ball, Level Ball
1YAHAYA - Heavy Ball, Lure Ball, Beast Ball
Input one or all three of these passwords in the Mystery Gift feature to have them sent to your bag in Sword and Shield.
WHAT DOES EACH POKEBALL DO?
As we alluded to before, certain Poke Balls have different properties that can help trainers catch a variety of Pokémon.
Love Ball - Works best when catching a Pokémon that is of the opposite gender of your Pokémon
Friend Ball - Will make a wild Pokémon caught with it more friendly toward you immediately
Dream Ball - Different Poké Ball that makes it easier to catch wild Pokémon while they're asleep
Fast Ball - Makes it easier to catch Pokémon that are usually quick to run away
Moon Ball - Makes it easier to catch Pokémon that evolve using a Moon Stone
Level Ball - Makes it easier to catch Pokémon that are at a lower level than your own Pokémon
Heavy Ball - Better than usual at catching heavy Pokémon
Lure Ball - Good for catching Pokémon that you reel in with a rod while out fishing
Beast Ball - Different Poké Ball that has a low success rate for catching a Pokémon
Pokémon Sword and Shield is available now for Nintendo Switch.
Which of these special items is your favorite? Let us know in the comments section.