'Pokémon Sword and Shield' Trainers Who Didn't Get Zarude Codes Can Get Assistance
UPDATE: Players have reported that Pokemon Support has run out of Zarude codes as of December 22. Read more, here.
Original Story
To end 2020, The Pokémon Company International planned to give Pokémon trainers a special Mythical Pokémon for their Sword and Shield games through a special code. However, many trainers have said they haven't received their code.
In November, The Pokémon Company International announced the special Zarude distribution via the Pokémon Trainer Club Newsletter. This newsletter gives fans an update on all things Pokémon for the month.
This method of distribution has been used in the past, but for this event it seemingly didn't work as planned. When the distribution was announced, the only steps trainers had to take was make sure they signed up for the newsletter by November 20. If you were already signed up for the newsletter, you didn't have to do anything; you just had to make sure the email wasn't sent to your Spam folder.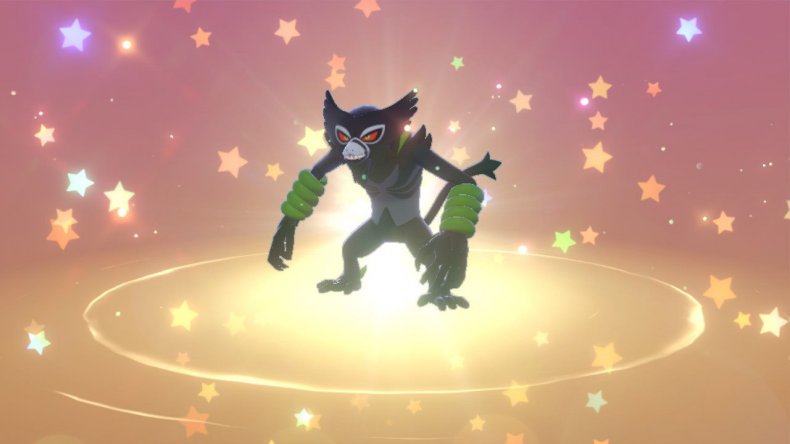 Emails with the Zarude code were supposed to be sent around December 11 and now, just a few days from Christmas, there are reports of people not yet receiving the newsletter.
Over on the Pokémon subreddit, there are threads of people asking if others received the newsletter. Some users said they did after signing up while others didn't, including those who had already signed up for the newsletter months ago. (Full disclosure: This writer signed up for the newsletter months ago and didn't receive the code.)
Newsweek reached out to The Pokémon Company International and they delivered this statement:
"Trainers who signed up for Pokémon Trainer Club email notifications by November 20, 2020, received a Pokémon Trainer Club email containing a distribution code for Zarude for their Pokémon Sword or Pokémon Shield video game by December 11, 2020. Those experiencing any issues can contact Pokémon Customer Support at support.pokemon.com for assistance."
What the distribution problem was is anyone's guess, but The Pokémon Company International clearly seem aware that some trainers have not received the newsletter. So if you signed up for the newsletter before the deadline and you made sure it's not in your Spam folder, try reaching out to Pokémon Support.
Zarude was first revealed during 2020's Pokémon Day celebration back in February. The Grass and Dark-type Pokémon was the focus of this year's animated film, Pokémon the Movie: Secrets of the Jungle.
This special Zarude will come at Level 60 with the moves Close Combat, Power Whip, Swagger and Snarl. The Mythical Pokémon also has the ability Leaf Guard, which prevents it from being inflicted by status effects in extreme sunlight, and has a signature move called Jungle Healing.
To redeem the Zarude code, trainers can follow these steps:
Open Pokémon Sword or Shield
Press the Y button and then Mystery Gift
Select "Get a Mystery Gift"
Select "Get with Code/Password"
Input code
Select "Get Mythical Pokémon Zardue" and the Pokémon will be sent to your box
Did you receive the Pokémon Trainer Newsletter with the Zarude code? Did you have to reach out to Pokémon support? Let us know in the comments section.