'Pokémon Twilight Wings' Episode 4 Featuring Nessa Released
The fourth episode of the Pokémon Twilight Wings animated web series has been released, and it puts a spotlight on the Water-type Gym Leader, Nessa.
The latest episode has been uploaded to the Pokémon YouTube channel, but fans will quickly see this week's show is entirely in Japanese. The Pokémon Company announced earlier this week that the fourth episode of Twilight Wings will be released on Friday, but the English dub won't drop until April 24.
Fans can still watch the fourth episode of Pokémon Twilight Wings featuring Nessa below.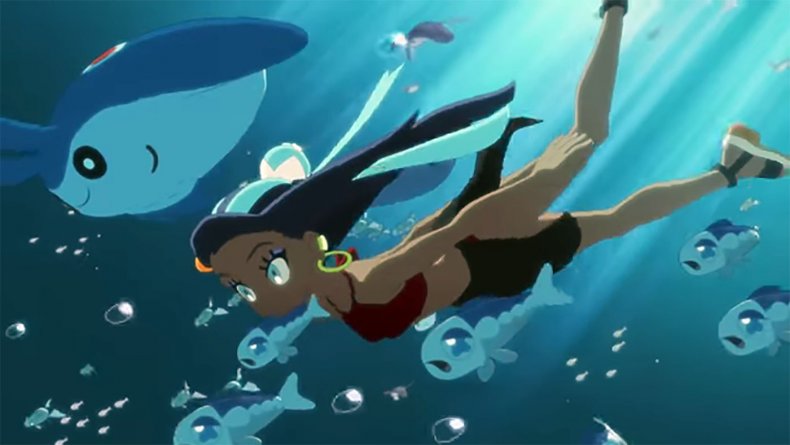 While viewers may not understand what the characters are saying, the plot of this episode is pretty straightforward.
The episode begins with a sulking Nessa in the locker room. She had just lost to the Grass-type Gym Leader Milo and is visibly upset. Chairman Rose and his assistant Oleana approach Nessa and begin to talk to her about her recent loss and what comes next.
This bit is hard to understand without knowing what the characters are saying, but it would seem that Rose is suggesting that Nessa could focus more on her modeling career and less on Pokémon.
The episode's next segment takes place in a coffee shop where Nessa and her childhood friend Sonia discuss what's been going on. Again, the conversation is lost behind a language barrier, but it appears that Sonia is encouraging Nessa to try out the modeling gig or at least take time to think about her decision.
Nessa attends a photo shoot when she remembers a Feebas that she met as a child. This would come into play later in the episode as the photo shoot crew get an alert about a large school of Water-type Pokémon approaching the ship.
The Gym Leader doesn't hesitate and jumps into the water to see what's going on. What she finds is a Milotic, the evolved form of Feebas. She later discovers that this Milotic is the same Pokémon that she met when she was a child.
This experience changes something in Nessa and she storms into Oleana's office and--presumably--tells her that she will not quit her Pokémon training and leaves.
Interestingly enough, a drawing of champion Leon and his Charizard is shown on Oleana's desk. This is the drawing that John--the boy in the hospital from the first episode--gave to Rose to give to Leon. And that's where the episode ends with Nessa taking the Corviknight Taxi to her next destination.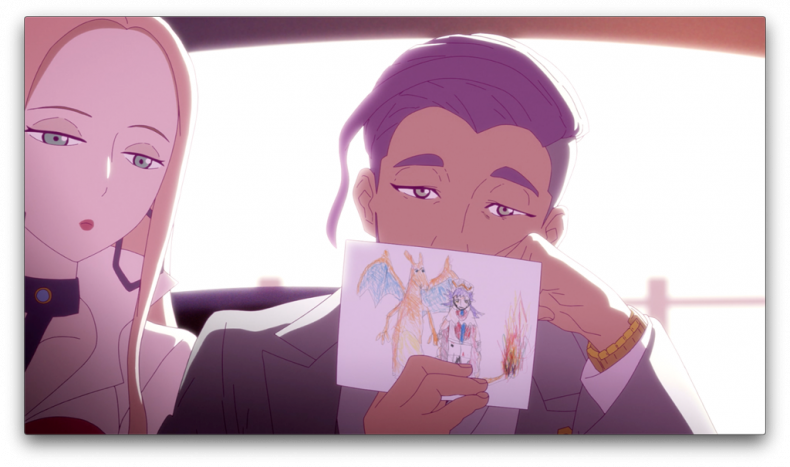 Now that we're more than half way through the seven-episode Pokémon Twilight Wings series, fans will likely see some resolution involving John. After the credits roll, a scene with Oleana is shown revealing that she will play a big part in the next episode.
What did you think of the latest episode of Pokémon Twilight Wings? What do you hope to see next? Let us know in the comments section.