'Pokemon Unite' Cross-Progression: How to Sync Progress Between Nintendo Switch and Mobile
Pokemon Unite is debuting on the Nintendo Switch this week and will then later be released on mobile devices in September. Crossplay functionality has already been confirmed for the game (meaning that different platform owners can still battle together) and this has left many fans wondering if cross-progression will also be a supported feature.
What Is 'Pokemon Unite'?
Unlike the mainline entries in the franchise, Pokemon Unite is not a traditional RPG in which you explore a larger overworld, capture little creatures, and then pit them against each other in turn-based combat.
Instead, it is a Multiplayer Online Battle Arena (MOBA) in the vein of League of Legends or Dota. As in those games, you will select a fighter from an extensive roster (in this case made up of your favorite Pokemon) and will then control them in five-a-side matches against other players.
Each of these heroes will have their own strengths and weakness for you to exploit, meaning that they fit into specific team roles. For example, according to the official website, Eldegoss is "a master supporter that can restore its allies' HP and boost their movement speed." Meanwhile, Gengar sits at the exact opposite end of the spectrum and is better suited to stealth tactics. The most efficient teams will be those that are properly balanced with a good mix of characters and abilities that complement each other.
In terms of the actual gameplay, you will duel against both other players and A.I. bots to capture their "Aeos" energy. Once you are in possession of this lifeforce, you must then head over to the enemy's control point to deposit it, almost like you are scoring a goal. When the timer runs out, the winning team will be the one that has banked the most aeos over the course of the match.
As per MOBA tradition, you will gradually level up your preferred fighter over time by unlocking new moves, equipping them with useful items, and evolving them into superior forms. Plus, you will also get to dress them up in adorable little outfits but, with this being a free-to-start title, you may need to spend real-world money in the process.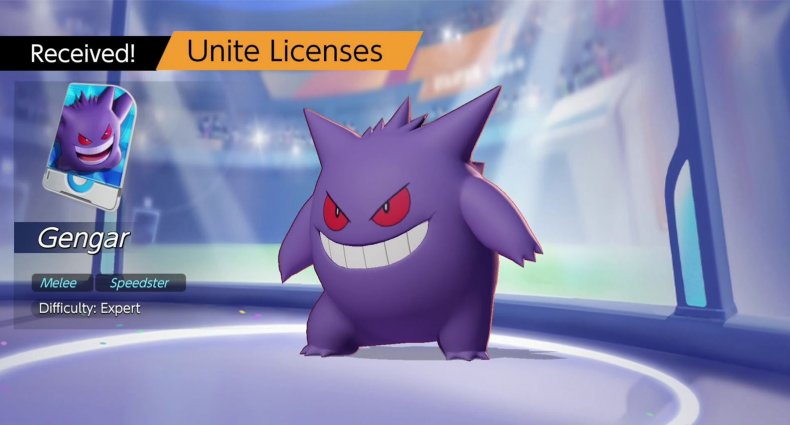 Does 'Pokemon Unite' Have Crossplay and Cross-progression?
Pokemon Unite will initially debut on the Nintendo Switch this Wednesday (July 21) and is later coming to iOS and Android devices.
Once the game is available on all these platforms in September, fans will be pleased to learn that crossplay is supported. This means that Switch and mobile users will not have to join separate lobbies and can actually populate the same matches as one another. From your perspective, you will not have to do anything special to instigate this, unless you are looking to play with specific friends (in which case you will need to search for them).
Likewise, the game will also support cross-progression, which means that you can easily change between playing the game on your Nintendo Switch and on your phone, without having to start all over again.
How to Use Cross-progression in 'Pokemon Unite'
If you begin your Pokemon Unite journey on the Switch, then you can very easily transfer your progress over to the mobile version of the game. All you will need to do is sign into the same Nintendo account and everything will automatically transfer over.
Otherwise, if you start playing on mobile then you will be asked to join the "Pokemon Trainer Club." Creating an account here will require you to verify your age, select a region and choose a memorable username and password. Once you have synchronized your account to Pokemon Unite, any progress you make on one device will automatically be carried over to the rest, so long as you are logged into the trainer club.
In short, to activate cross-progression in Pokemon Unite you will need to sign into either your Nintendo account or your Pokemon trainer club account.
In terms of cross-progression itself, the feature means that everything you have unlocked—including playable characters, cosmetic items, and upgrades—will be consistent across all devices. However, Unite's premium currency (known as Gems) will not be shared between platforms, so you will need to spend those on whatever device they are assigned to.
Elsewhere in mobile gaming news, it was announced during last week's Witchercon that augmented-reality game The Witcher: Monster Slayer will be released on Wednesday, July 21. Meanwhile, Switch fans were able to pre-order the new OLED model of Nintendo's console on Thursday, July 15.