Poland's Prime Minister Says Returning Property to Jews Is Akin to Nazi Victory, Sparks Backlash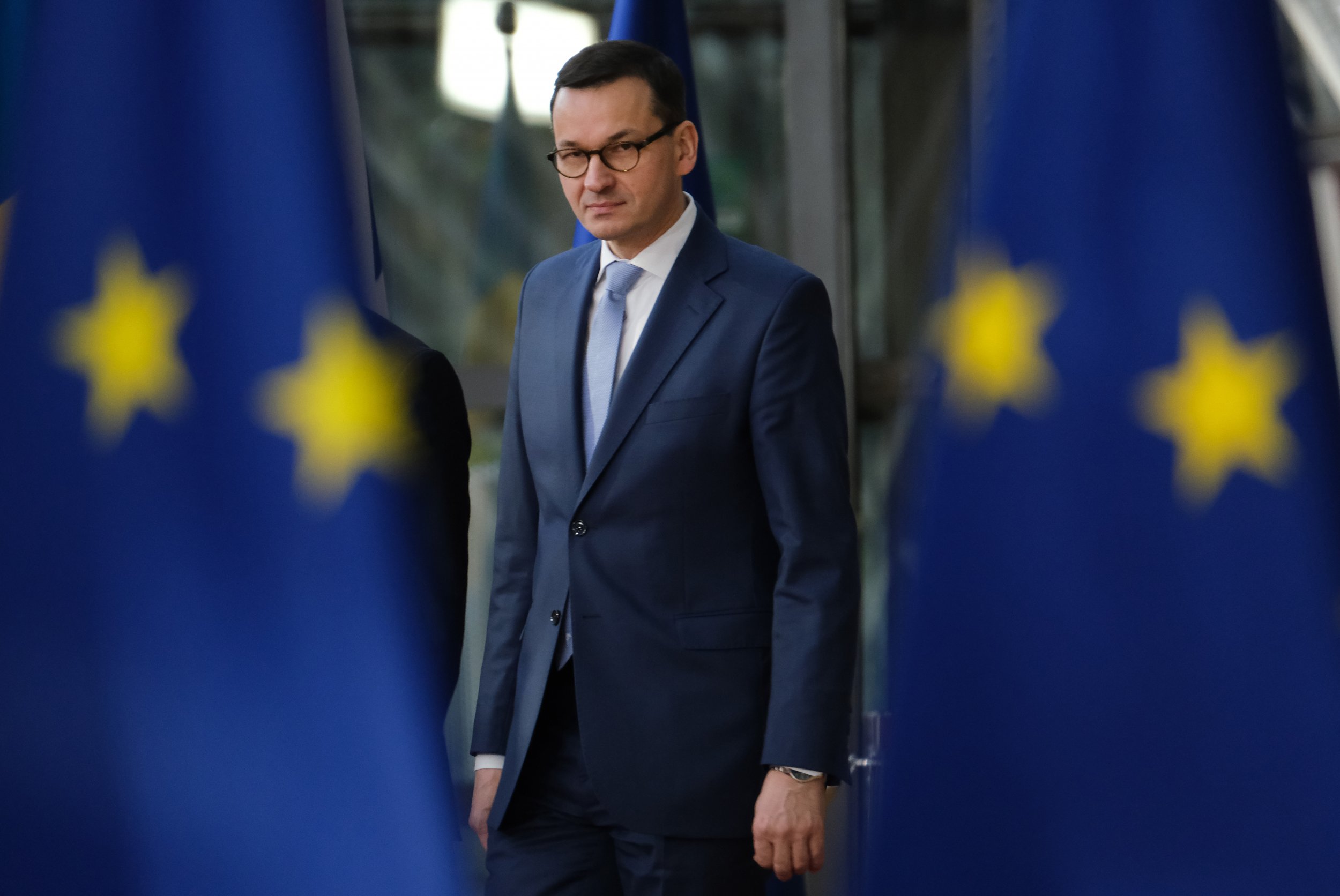 Poland will not pay restitution to Jews who had their property taken during World War II because to do so would be akin to handing Adolf Hitler a victory, Poland's Prime Minister Mateusz Morawiecki said over the weekend.
"If someone says that Poland is to pay any compensation to anyone, we say: we do not agree to it!" Morawiecki said, according to Polish media. "If this terrible injustice will ever happen—when the executioner and victim roles were reversed—it would be Hitler's posthumous victory."
The comments were reportedly made in connection with a U.S. law that requires the State Department to inform Congress about how much progress countries are making towards the restitution of Jewish assets seized during World War II.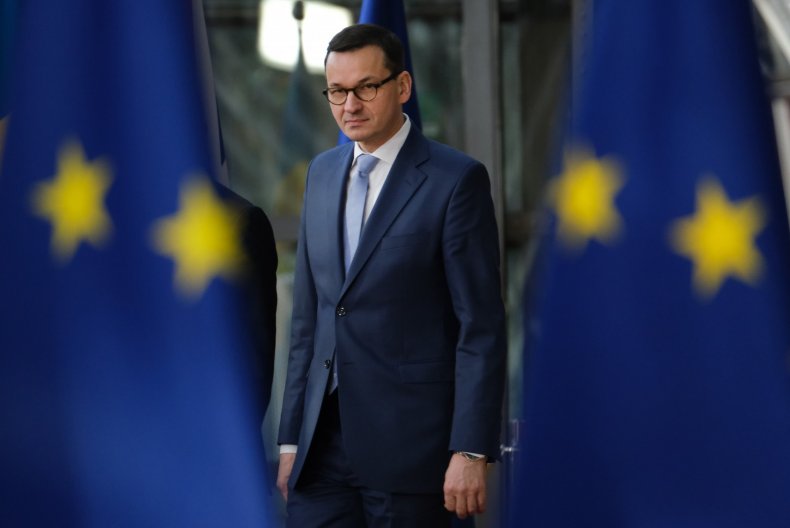 It is unclear exactly why Morawiecki thinks restitution would be a victory for Hitler. The Prime Minister's office did not immediately respond to requests for comment. However, Poland's government, led by the right-leaning Law and Justice Party, has argued vehemently against Poland being held responsible for the atrocities committed in Poland during World War II.
Poland was invaded by Nazi Germany during the war and around 6 million of the country's inhabitants were killed during the following years. An estimated 3.3 million Jews lived in Poland prior to the German invasion. Fewer than 400,000 were still alive at the end of the war, which saw six Nazi extermination camps erected in Poland. Some Poles aided the Nazis during the war while others resisted them.
Still, last year Poland made it illegal for people to say that Poles participated in the Holocaust. The bill, known as the Nazi Complicity Bill, was widely condemned by officials in Israel.
That same year, Morawiecki's father, a former politician in Poland, suggested that Jews had lived in ghettos during World War II in order to get away from Polish people.
On Monday, World Jewish Congress President Ronald Lauder condemned Morawiecki's comments, calling them "alarming" and "reprehensible," and arguing that Poland's government has demonstrated an "unwillingness to acknowledge that the victims of the Holocaust and their heirs are entitled to a modicum of material justice."
"Successive Polish governments have steadfastly refused to recognize the material losses of Polish Jewry and have essentially treated their homes and other property as the spoils of war," Lauder said in a statement on Monday. "And individual Poles and Polish institutions have profiteered from these assets for more than seven decades.