Chicago Polar Vortex Photos and Videos: Midwest Braces for Cold Weather
The Polar Vortex freezing thousands of people in the Midwest is bringing some of the coldest temperatures on record.
The National Weather Service previously warned that parts of the U.S. could feel a wind chill of negative 63 degrees Fahrenheit thanks to the arctic winds, which could cause frostbite within minutes. On Wednesday, the National Weather Service announced that temperatures should become moderate again later in the week.
"An arctic front which has ushered in record cold temperatures across the Midwest will move into the eastern U.S. today. However, temperatures are expected to gradually moderate late in the week," the National Weather Service tweeted on Wednesday.
A Polar Vortex is cold air that typically spins around in the North Pole, but can blast cold air into parts of North America.
Many have decided to stay home to keep warm. CBS Chicago Reporter Jim Williams took a drive this morning with few cars on the road.
"11 [am], Lake Shore Drive: Fewer cars than on an early weekend morning. #Chiberia," Williams tweeted, along with the video.
Those who decided to stay indoors to beat the cold are keeping busy by posting videos of themselves throwing a cup of boiling water into the freezing air.
While others are staying indoors trying to keep warm, the U.S. Navy tweeted sailors embracing the cold and working despite the freezing temperatures.
"While we hunker down back home because of the #PolarVortex in the United States, the cold doesn't stop our forward deployed #USNavy Sailors from maintaining #NavyReadiness in the #BalticSea – like #USSPorter demonstrating one of @CNORichardson's core attributes: Toughness!" the U.S. Navy tweeted on Wednesday.
Places like Chicago and Michigan got the brunt of the arctic winds, with parts of Chicago that are colder than parts of Antarctica. In this photo, commuters wait for an L train in Illinois in sub-zero temperatures on Thursday.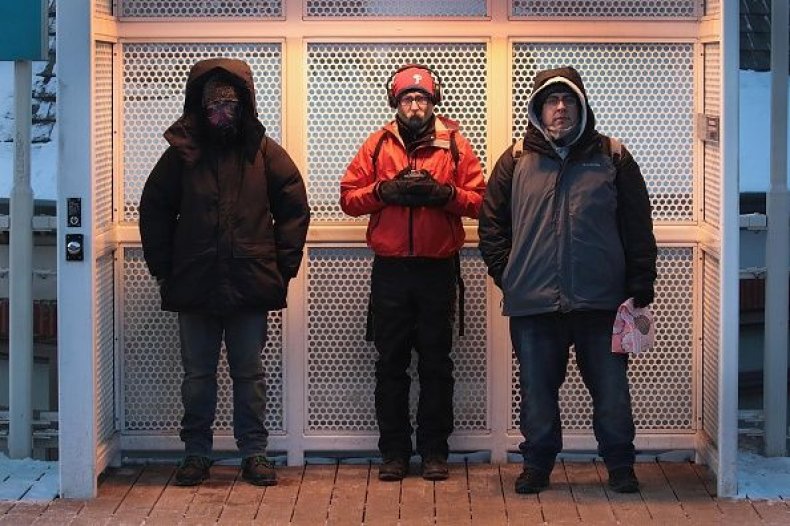 Businesses and schools have shut down for the day due to the cold temperatures, according to Accuweather. Mail delivery has also been suspended in places like Michigan, Missouri and Indiana until temperatures rise. In this photo, the James Versluis breaks ice on the frozen Chicago River in Illinois on Thursday.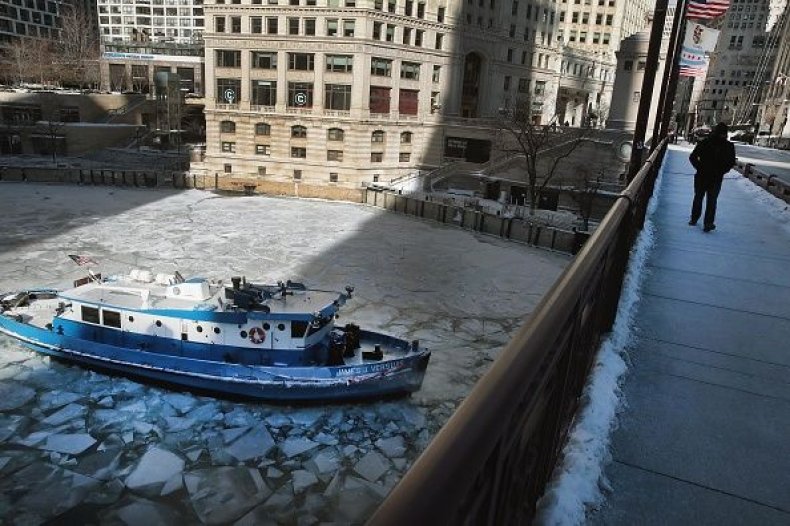 On Thursday evening, a snow squall was issued for New York by the National Weather Service. The snow squall is expected to have winds up to 50 mph and zero visibility, according to the weather service.