65K Polestars To Join New Teslas on Hertz Rental Car Lots
Polestar said on Monday that it has formed a global partnership with rental car company Hertz. The deal would see thousands of all-electric Polestar cars show up on rental lots in the near future.
Hertz agreed to purchase 65,000 electric vehicles (EV) over the next five years. Some of that fleet will be made available to rideshare drivers.
In a press release, Polestar CEO Thomas Ingenlath said that the move is about accelerating the global transition to EV driving.
"We are delighted that Hertz has chosen Polestar as a strategic partner on their road to electrification," he said. "The partnership with a global pioneer like Hertz will bring the amazing experience of driving an electric car to a wider audience, satisfying a broad variety of our mutual customers' short- and longer-term mobility requirements. For many of them it may be the first time they have driven an EV, and it will be a Polestar."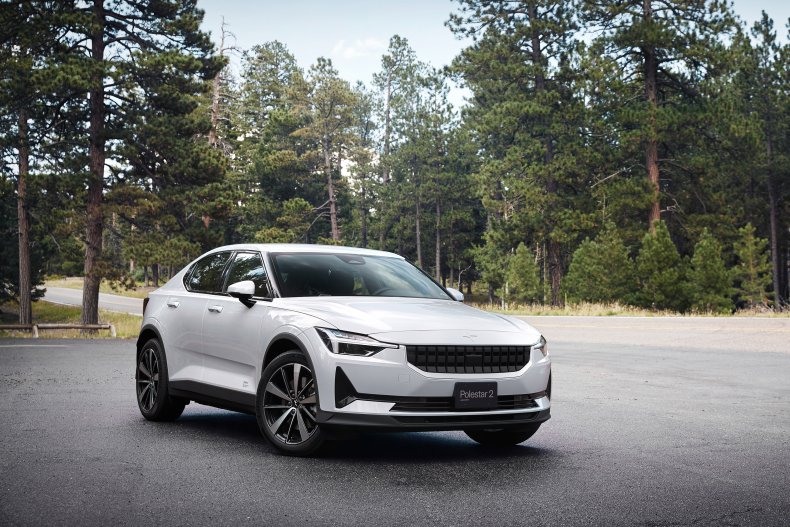 Originally the in-house performance division of Swedish carmaker Volvo, Polestar (both are now owned by Chinese automaker Geely) branched off to produce a lineup of EVs in 2017, starting with the low-volume Polestar 1 hybrid sports car. Two years later the company released the mid-sized Polestar 2 sedan, selling about 29,000 examples in 2021.
Ed Kim, president and chief analyst at AutoPacific, told Newsweek that the move takes Polestar to the next level as it increases its profile.
"This order comes at a time when Polestar as a budding global EV brand is working hard to grow consumer awareness and sales, as well as making itself attractive to investors as it prepares to launch its IPO," he said. "This action gets Polestar well past the soft launch stage it had been in until this year and helps establish it as a much more prominent player in the EV space."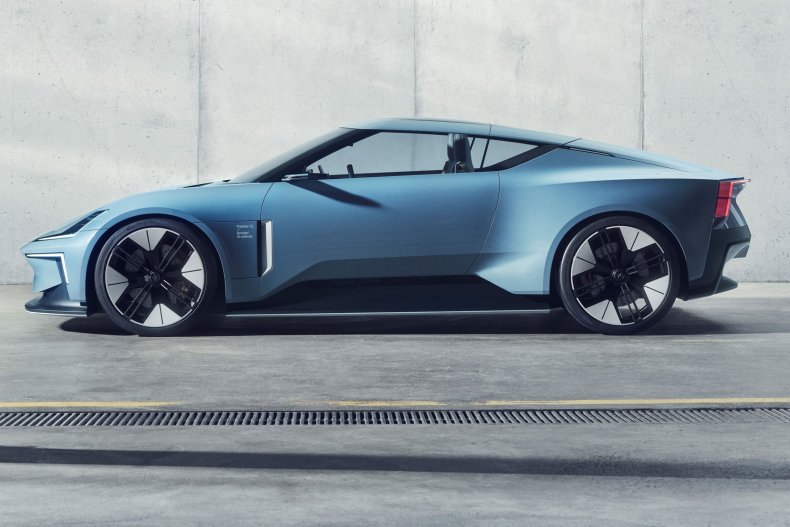 It also represents a win-win in terms of the company's viability and the general public's perception of EVs.
"Getting EVs into rental fleets not only boosts an automaker's sales volumes in the short term, but it also helps the cause of EVs in general through the exposure they get," he added.
With special purpose acquisition company (SPAC) Gores Guggenheim, Polestar plans to go public on the NASDAQ in the second quarter of 2022.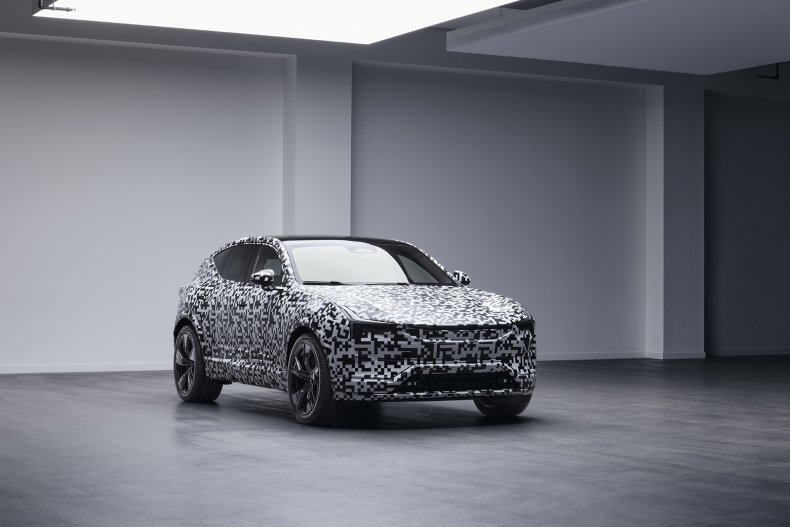 Over the next five years, it plans to roll out the Polestar 3 and 4 SUVs and the Polestar 5 sports car. Its 2022 Polestar 2 sedan starts at $45,900 and is on sale now. That single-motor variant makes for 231 horsepower and 270 miles of EPA-rated range on a single charge.
Last October, Hertz announced that it had ordered 100,000 Tesla vehicles with the intention to rent out half of those models to rideshare drivers.
Deliveries of those cars started in November.
While the deal only applied to the Tesla Model 3 at the time, the car renter added the Tesla Model Y to its fleet in March.