Ohio Man Suspected of Killing Mom-of-4 Who Spent Months on the Run Captured
A suspect in the killing of a 24-year-old woman in Lorain County, Ohio, has been apprehended by police after reportedly being on the run for several months following the murder.
Sheffield Village Police Lieutenant Aaron Bober said on Saturday that James Kimbrough III had been captured and was taken into custody at around 7:30 a.m. ET, according to a report from Cleveland 19 News. Sheffield Village is about 25 miles from Cleveland.
The 34-year-old Kimbrough is suspected in the murder of 24-year-old Milenna Lopez, which took place in the parking lot of a McDonald's on Detroit Road on January 6, 2022.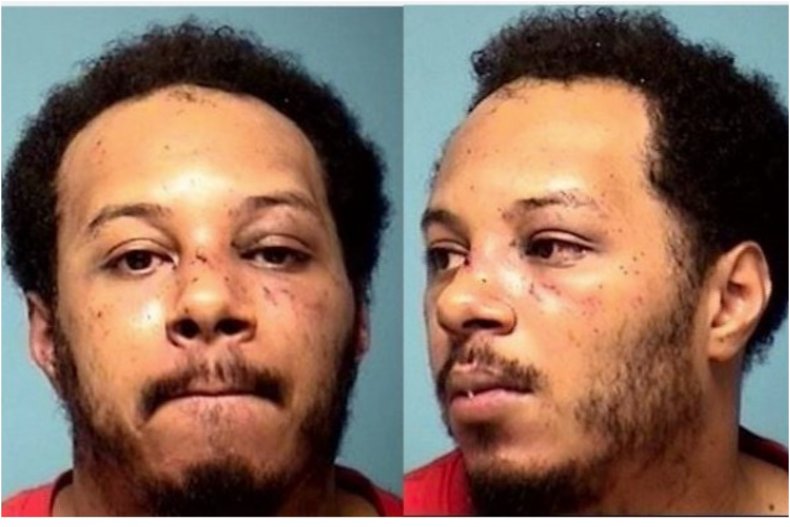 Lopez, who was an employee at the McDonald's and Kimbrough's ex-girlfriend, was shot and killed when someone in a black Chevrolet Impala opened fire on her while she was in her white SUV.
Other McDonald's employees attempted to help Lopez but she died from her injuries. She was a mother of four children and had recently been promoted to general manager, according to the Chronicle-Telegram.
Authorities sought Kimbrough who has evaded police and U.S. Marshals for months. The U.S. Marshal Service Northern Ohio Violent Fugitive Task Force was involved in the search.
Bober said that Kimbrough had been hiding out in an abandoned apartment in Lorain for several weeks when he was apprehended on Saturday.
Sheffield Village Police had previously charged Kimbrough with aggravated murder arising from the killing of Lopez. U.S. Marshals have also said Kimbrough is a suspect in at least two other shootings in the county.
While several law enforcement agencies were seeking information about Kimbrough's whereabouts, local bondsman Tony Horn of TBonds was also seeking him out, according to The Morning Journal.
TBonds offered a $25,000 cash reward to find Kimbrough, who had become one of the most wanted fugitives in the area. The company had previously bailed Kimbrough out of jail in September 2021 when he had been incarcerated on domestic violence charges. Kimbrough had not paid his debt to the bail bonds company, Horn said.
On March 26, Horn had said: "I'm gonna keep setting traps until I find him."
"I know he's alive. He's just on the run," Horn said at the time but added: "He's armed and dangerous."
Horn reportedly told Sheffield Village Police that he had received tips about Kimbrough's whereabouts but it is not yet clear if a submitted tip led to his capture.
Milenna Lopez's mother, Jessica Mojica, told The Chronicle-Telegram on February 12 that she wanted Kimbrough brought to justice and accused him of having assaulted her daughter. She told the newspaper she was concerned Kimbrough may have traveled to another part of Ohio or fled the state.
"I need justice. This is very devastating for me, for her siblings, for her kids," Mojica said.
Newsweek has contacted Sheffield Village Police.