Detroit Police Chief Calls Rashida Tlaib Racist for Saying Only African Americans Should Work With Facial Recognition Software
Rashida Tlaib, the freshman Democratic representative from Michigan, has been accused of racism following comments she made demanding that Detroit's chief of police only hire black analysts for the city's facial recognition crime centers.
Rep. Tlaib made the comments on a visit to the Real Time Crime Center in Detroit on Monday where she told police chief James Craig: "Analysts need to be African Americans, not people that are not. I think non-African Americans think African Americans all look the same."
She was invited to the center following a previous controversy from August where she labelled facial-recognition software as "bulls***", but she remained just as unconvinced by its effectiveness during her tour.
Following her remarks, Craig said her comments were offensive given that his department hires high numbers of people, both white and black, that are trained extensively in using the tools.
"It's insulting," he said. "We have a diverse group of crime analysts, and what she said—that non-whites should not work in that capacity because they think all black people look alike—is a slap in the face to all the men and women in the crime center."
He added that all officers and civilian employees go through mandatory implicit bias training.
"That's something we train for, and it's valuable training, but to say people should be barred from working somewhere because of their skin color? That's racist."
In a later interview with Fox2 News, Craig, who himself is black, doubled-down on criticizing Tlaib's remarks.
"It's a double standard," Craig said. "Certainly, as the police chief of this city, if I had made a similar comment, people would be outraged and they would be calling for my resignation."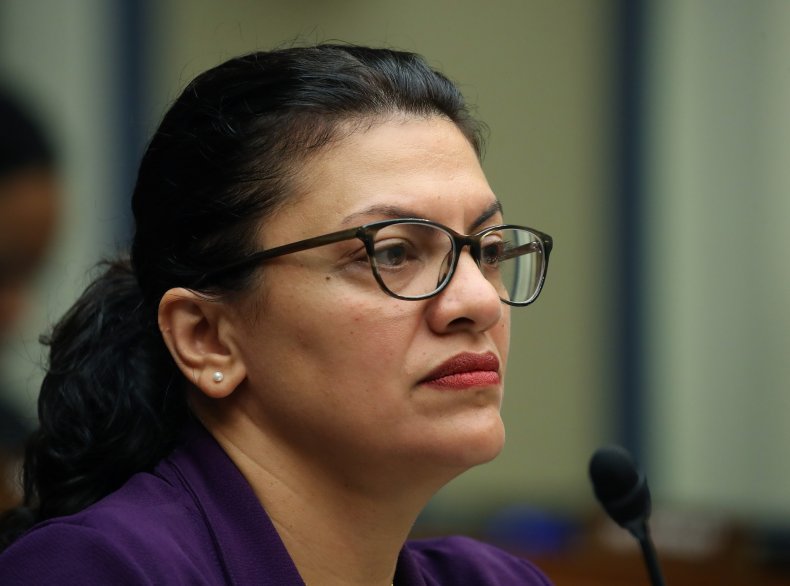 The Detroit News, one of the most popular publications in the city, also released an editorial criticizing Tlaib—highlighting the double standard of her stance in contrast to her criticism of President Donald Trump and his "go back where they came from" tweets directed at herself and three other congresswomen.
"It's almost too rich that the congresswoman who was a target of one of Donald Trump's most offensive tweets has followed him down the racist rabbit hole," the publication wrote.
Tlaib's remarks followed a series of academic reports that showed that facial-recognition software was routinely less reliable when it came to dark-skinned faces, particularly females, but those studies focused solely on the software—not the analysts themselves.
Craig addressed this point when originally faced with Tlaib's remarks, stating: "I trust people who are trained, regardless of race; regardless of gender. It's about the training."