Driver Drags Officer With Car, Hits Him With a Hammer After Menards Mask Dispute—Police
Police in Minnesota have arrested a man for allegedly assaulting a store worker during a dispute about face masks and then attacking a police officer with a hammer.
Hutchinson Police Chief Tom Gifferson said in a news release seen by local media that officers were called to the Menards home improvement store on Montreal Street just before 2 p.m. on April 14, after reports that a man had struck an employee with a piece of lumber.
The dispute was believed to be about the 61-year-old man refusing to wear a mask in the store, to help prevent the spread of COVID-19.
The man left the store and was spotted by a police officer in the parking lot of a nearby Walmart.
The suspect and the officer engaged in what Gifferson described as a "slow-speed chase" that ended near the Hutchinson Mall off Highway 15 and Freemont Avenue Southwest.
The officer got out of his patrol vehicle and tried to talk to the suspect through the driver's window.
Police said the officer got trapped in the window as the 61-year-old drove off at high speed.
The suspect allegedly struck the officer on the head with a hammer while he was clinging to the side of the car.
McLeod County Sheriff's Office, which is now investigating the incident, said the officer was taken to hospital and later released.
The 61-year-old was also taken to Hutchinson Hospital for treatment of minor injuries. He was then transported to the McLeod County jail, where he is awaiting charges.
Newsweek has contacted the sheriff's office for further comment.
Since the start of the coronavirus pandemic, several disputes about face masks have turned violent.
In March a New Jersey man was arrested for allegedly assaulting a Burger King employee after arguing with staff about the fast-food chain's policy on face coverings.
David Siversten, 47, allegedly strangled the female employee at a Burger King restaurant in Wayne at around 4.10 p.m. on March 27, after she complained that he was not wearing a mask.
"The female employee, who was outweighed by the male assailant by 80 pounds, stated that the suspect entered the restaurant, approached her and wrapped both hands around her neck and began strangling her," said Wayne Police Department Detective Captain Dan Daly.
Siversten is said to have entered the same Burger King restaurant earlier that day and argued with employees because he was not wearing a face covering.
He has been charged with aggravated assault.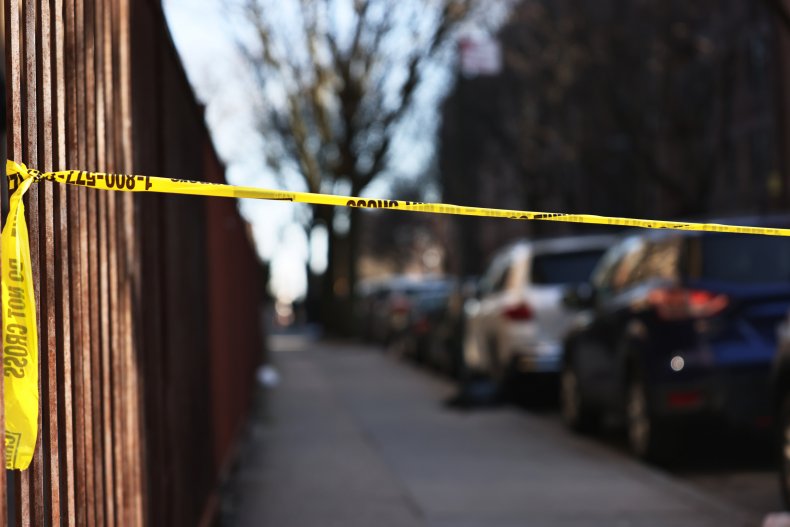 Newsweek, in partnership with NewsGuard, is dedicated to providing accurate and verifiable vaccine and health information. With NewsGuard's HealthGuard browser extension, users can verify if a website is a trustworthy source of health information. Visit the Newsweek VaxFacts website to learn more and to download the HealthGuard browser extension.