Police Storm French Hostage Sites, Charlie Hebdo Suspects Reported Killed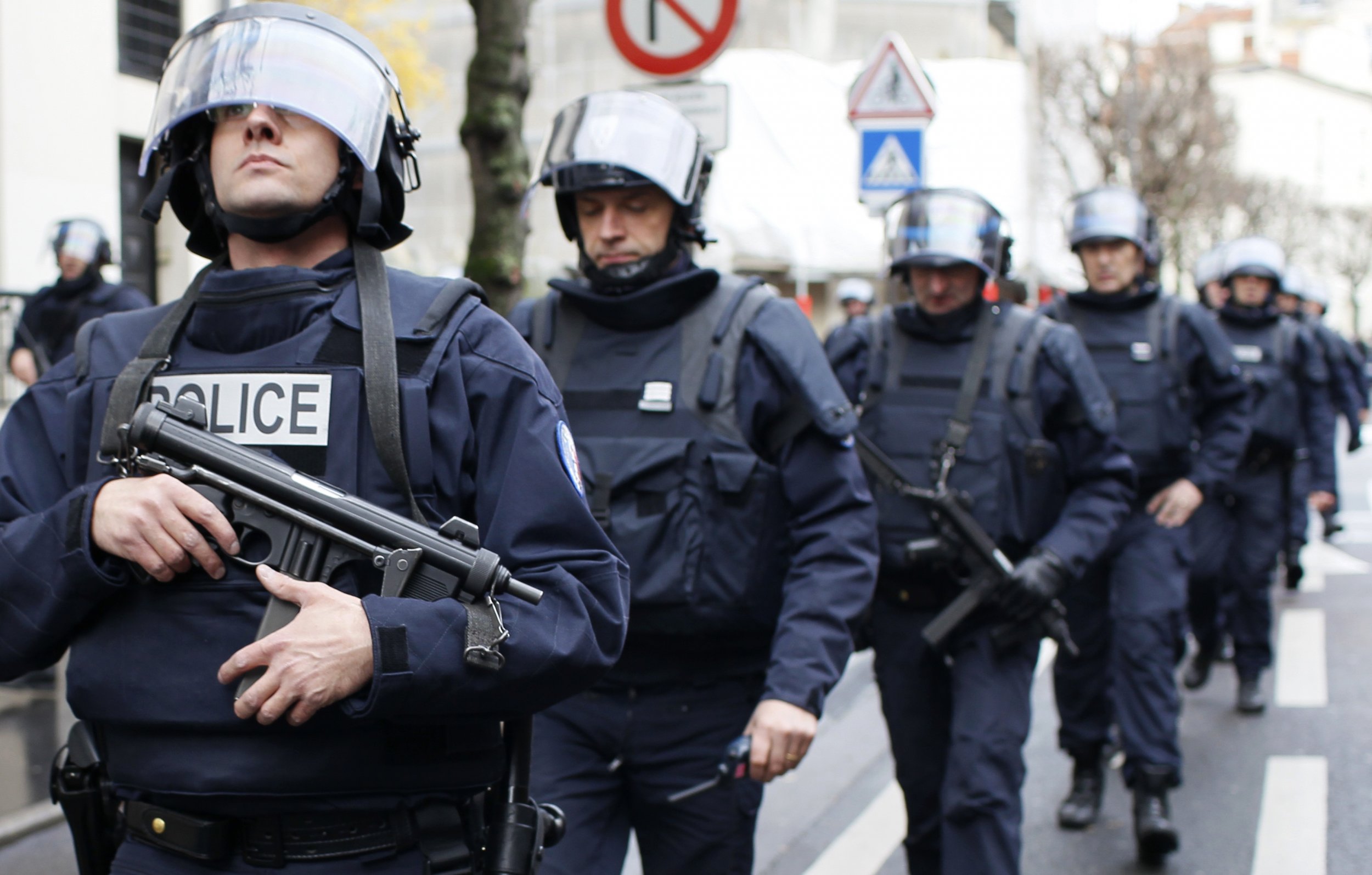 This was a breaking news story. For a more recent wrapup of the day's events, please visit this story.
French police have staged near-simultanueous assaults on the sites of both hostage situations in and near Paris, where the two gunmen suspected of carrying out a deadly attack at Charlie Hebdo magazine were believed to be hiding at a printworks and a third gunman had taken hostages at a kosher supermarket. Early media reports suggest that all three gunman have been killed, while a police source told Reuters four hostages had died at the second siege, although this has yet to be officially confirmed. The Associated Press reported three hostages have been killed.
A manhunt for two suspects, brothers Cherif and Said Kouachi, wanted in the shooting attack Wednesday that left twelve people dead, converged in the town in Northern France on Thursday morning after a car chase. A massive police presence surrounded an industrial building where the suspects were believed to be hiding with at least one hostage, thought to be the manager of the printworks.
Police were also dealing with a hostage standoff in a kosher supermarket in eastern Paris where a gunman reportedly took at least five people hostage, although it now seems there may have been more. Following security forces storming the building, a police source told Reuters that four hostages had died. Le Monde newspaper has said that the gunman killed is Amedy Coulibaly - a suspect in the shooting of a policewoman yesterday in Paris who is thought to be a member of the same terrorist cell as the Kouachi brothers.
Several explosions were heard, near the scene late on Friday afternoon and Sky News showed footage of a huge amount of police activity in the area minutes after, with ambulances and police vans arriving.
Police had hacked into CCTV and also received information from people in the building who managed to use their phones. The BBC had reported that at least two people were killed earlier in a shooting the grocery store which is in eastern Paris according to a police officer at the scene. However, Bernard Cazeneuve, the French interior minister denied this.
The AFP Photo Department tweeted this photo appearing to show five hostages freed from the siege, although police sources have now said that four hostages have died:
The hunt for The suspects in the Charlie Hebdo shooting, Cherif and Said Kouachi, ages 32 and 34, began shortly after two men entered the offices of French satire magazine Charlie Hebdo on Wednesday at 11:30 am local time, and started killing staff members. The men escaped the crime scene in a getaway car, then hijacked a second car later on in the day. They are believed to have been heavily armed.
The Kouachi borthers were born in Paris and grew up in an orphanage, They claimed affiliation with Al Qaeda's faction in Yemen before the shooting, which they said was to avenge the Prophet Muhammed. A cartoon version of Muhammed was depicted in the magazine several times, which angered some in the Muslim community, as depictions of the Prophet are considered blashphemous. Experts are concerned that if the suspects were indeed part of a terrorist cell linked to the Yemeni affiliate of Al Qaeda, this would signal a worrying change in tactics for the terrorist organization.