Pope Urges Congolese to be 'Authors of Peace' as Kabila Protest Death Toll Rises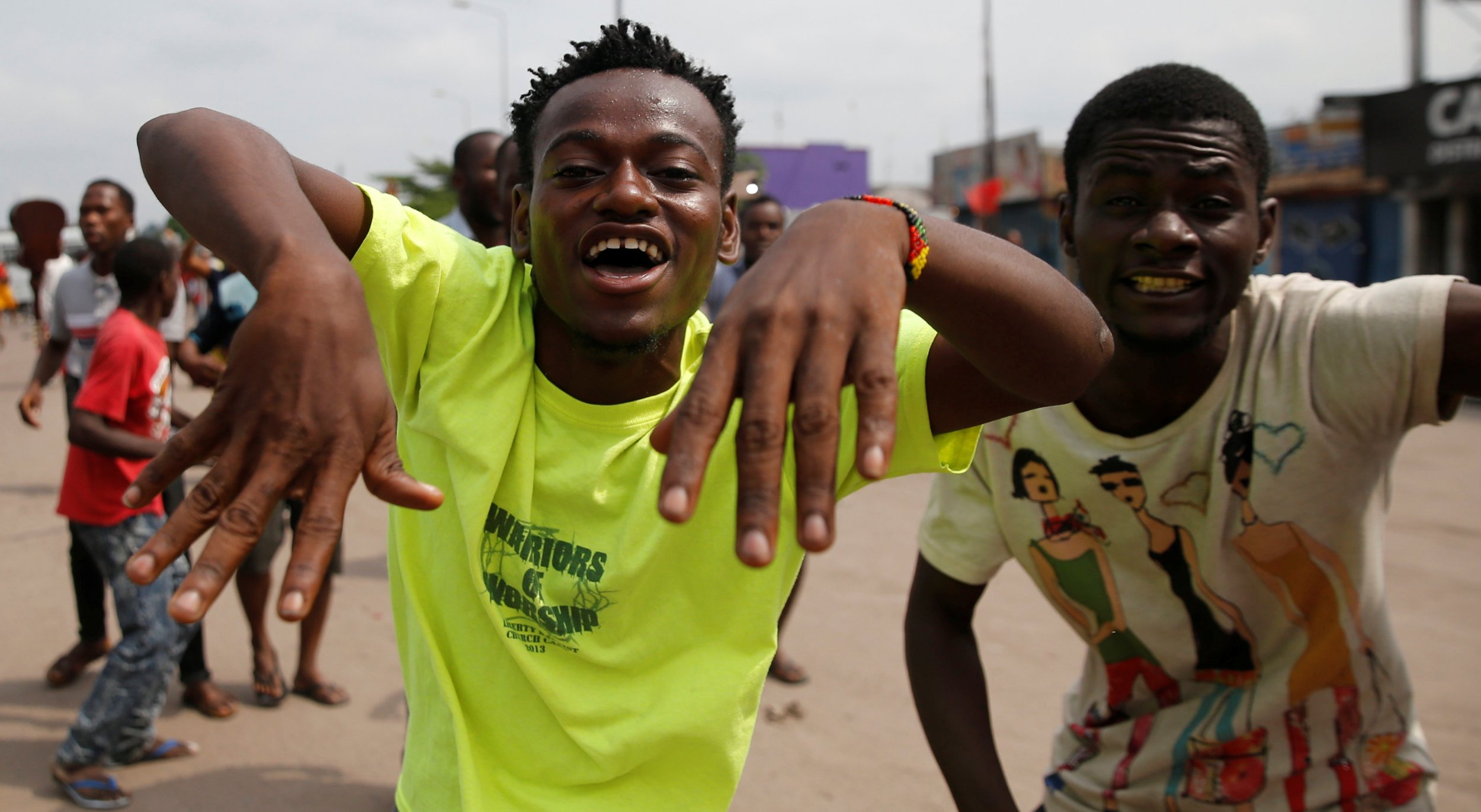 Pope Francis has issued a plea for peace in the Democratic Republic of Congo as sporadic protests against President Joseph Kabila have so far resulted in more than 20 deaths and almost 300 arrests.
Kabila's second and final presidential term expired at midnight on Monday, but the 45-year-old leader has remained in his post after failing to organize elections that were scheduled to take place in November.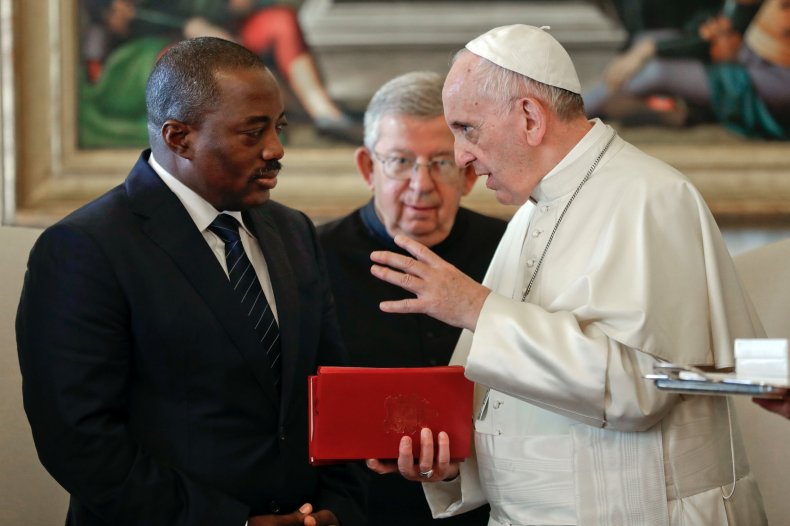 Protesters have been on the streets of cities around the country in recent days, waving red cards and chanting for Kabila to step down. Human Rights Watch's Congo expert Ida Sawyer said on Twitter on Thursday that the organization has confirmed at least 34 deaths during protests on Monday, while Congolese police said on Wednesday that they had arrested 275 people across the country, Reuters reported, as protests largely subsided.
During his weekly address in the Vatican on Wednesday, the pope called for the Congolese people to be "authors of reconciliation and peace" and urged the country's political establishment to prioritize the needs of the population. "May those who have political responsibility listen to the voice of their own conscience, may they be able to see the cruel suffering of their compatriots and have at heart the common good," said the 80-year-old pontiff, according to U.K. publication The Catholic Herald.
Around 50 percent of the Congolese population is Roman Catholic, and the church has taken on the role of mediator between Kabila's government and the main opposition coalition, Rassemblement ("Rally"). Catholic bishops in Congo have urged Kabila not to seek to change the constitution in order to seek a third term in power.
Kabila's chief diplomat, Barnabé Kikaya Bin Karubi, told Newsweek on Monday that Kabila was not looking to stay in power illegitimately but that he was constitutionally bound to stay in power until a successor had been elected. The Congolese election commission has said that elections would not be held until April 2018 at the earliest.
Francis recently hosted Kabila at the Vatican in September, where the pair discussed violence that had occurred in the run-up to the end of Kabila's mandate. Some 50 people were killed in clashes between security forces and protesters in the capital Kinshasa in September.