Congo's Political Crisis: The Key Players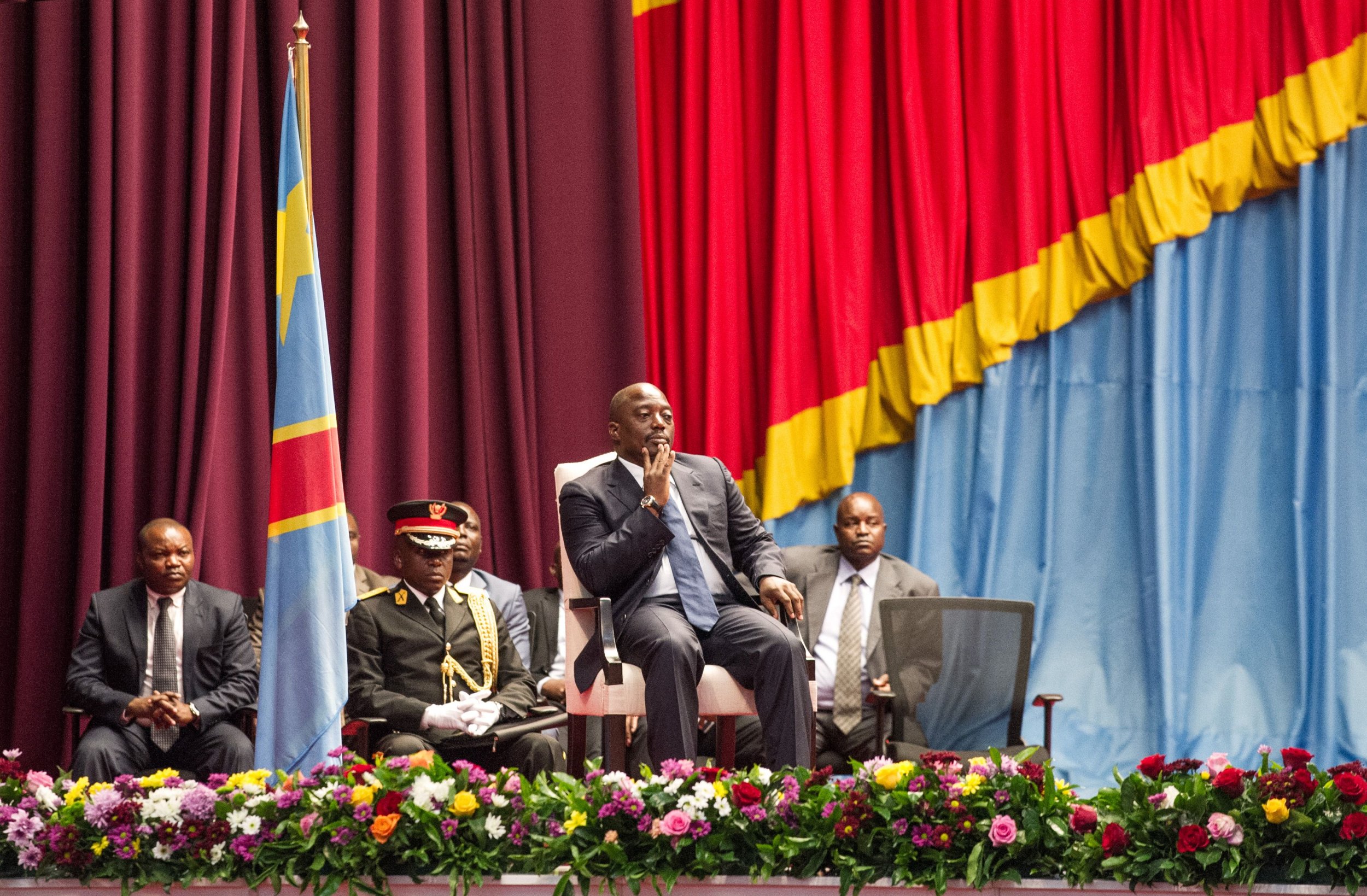 Updated | Congo's D-Day has arrived.
December 19 has been marked in the diaries of activists and anti-government protesters for months as the final day of President Joseph Kabila's second—and, according to the country's constitution, final—term.
Yet things haven't quite worked out as Kabila's opponents might have hoped. The president has delayed elections originally scheduled for November until 2018, and said that he intends to remain in power in the interim.
And so, defying a government ban, protesters have began amassing in key cities around the vast country. Hundreds gathered in the capital Kinshasa, where security forces barricaded the main university, while 41 protesters were arrested in the eastern city of Goma, Reuters reported. Kabila's government has imposed a social-media blackout but is also having to contend with militias trying to take advantage of the chaotic atmosphere.
Here, Newsweek analyzes the role of some of the key players in Congo's political crisis.
The President: Joseph Kabila
The 45-year-old president took power in 2001 following the death of his father and predecessor, Laurent-Désiré Kabila, who was assassinated by one of his bodyguards. Born in a rebel camp in eastern Congo, Kabila has won two elections in 2006 and 2011, and also oversaw the country's emergence from a deadly and complex conflict known as the Second Congo War.
But the president's popularity has waned recently: a recent survey conducted by the New York-based Congo Research Group found that almost 75 percent of Congolese people want Kabila to leave power by the end of 2016, and four in five would reject any change to the constitution that could see Kabila run for a third term. Kabila claims the election is delayed to enable some 10 million unregistered voters to participate, but his opponents warn that he is preparing—as the leaders of neighboring countries, such as Rwanda and Burundi, have done—to hold on to power.
The Veteran: Étienne Tshisekedi
A former prime minister under Congolese autocrat Mobutu Sese Seko, the 83-year-old Tshisekedi was defeated in controversial circumstances in the 2011 election, taking 32 percent of the vote behind Kabila's 49 percent. Several international organizations, including the European Union and the Carter Center, said that issues in vote-counting and lost ballots had marred the election. More recently, Tshisekedi has taken up the role of leader of a mainstream opposition coalition, called Rassemblement ("Rally"), that has refused to participate in a national dialogue with Kabila's coalition as to the rescheduling of elections.
Despite Tshisekedi's vehement opposition to Kabila staying in power, his Union for Democracy and Social Progress (UDPS) party has indicated it would not call for mass protests on Monday. "We are not going to have a march to give these bandits the opportunity to fire on the population," UDPS spokesman Félix Tshisekedi told Reuters, but added that he expected many Congolese would protest "each in his own way." At an anti-Kabila protest in Kinshasa in September, security forces killed at least 50 people in clashes.
The People's Favorite: Moïse Katumbi
The owner of one of Africa's most successful football teams, Katumbi is a former Kabila ally who resigned his post as governor of one of Congo's most mineral-rich provinces in 2015, accusing the president of trying to stay in power. Katumbi is currently in exile from Congo having been convicted on a fraud charge earlier in 2016, which his supporters say is politically motivated. In the Congo Research Group survey, 33 percent of respondents said they would vote for Katumbi, making him the most popular politician in the country.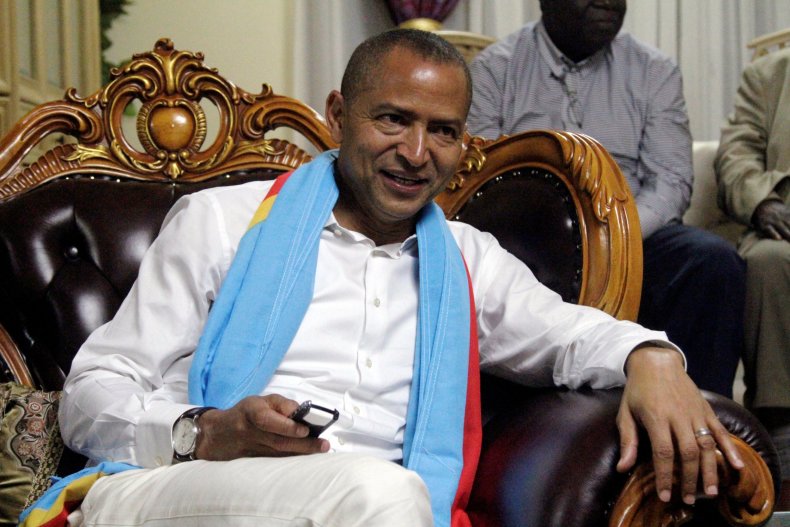 Ahead of the conclusion of Kabila's second mandate—which ends at midnight on Monday—Katumbi has called upon the president to respect the constitution and step down, even if elections do not immediately follow. "[He] does not want the elections so I am advising him it is still possible to leave a legacy," Katumbi told The Guardian on Monday. "At midnight [on Monday] he will no longer be a legitimate president."
The Institution: The Catholic Church
Around half of Congo's 80 million-plus population are Roman Catholic, and the church—with its network of schools, parishes and medical centers—is one of the few institutions that commands wide respect in the country. As such, Kabila's government has sought to employ the Catholic bishops' conference as a mediator in the national dialogue. The bishops abandoned this role after the deadly Kinshasa protests in September. Recently, however, the church has returned to the table, acting as a go-between for Kabila's coalition and the Rassemblement coalition, according to IBTimes U.K.
The country's Catholic hierarchy has been clear in its call for Kabila to abide by the constitution and not seek a third term in power.
The Activists: LUCHA
Civil society movements have taken on the baton of providing the foot soldiers in anti-Kabila protests. Prominent among these is a citizen movement called LUCHA (Lutte pour le Changement, or Struggle for Change), a non-violent group based in the eastern city of Goma that originally began protesting to demand basic services but has spearheaded an online anti-Kabila campaign. The group's prominence has come at a cost: a prominent member of LUCHA, Gloria Sengha, has been missing for several days, according to The Guardian, and numerous members have been arrested in recent months.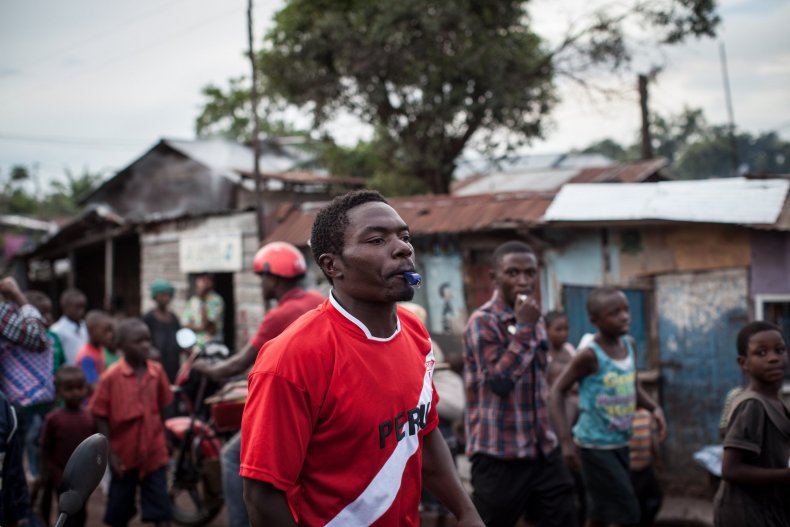 But LUCHA has vowed to continue defying the government crackdown and called on outside powers for support. "The international community must demand the immediate lifting of the blockade of social networks and media," the group tweeted on Monday. "Having blocked social media and closed the main independent media [outlets], Kabila practises repression in camera.
This article originally incorrectly attributed a quote to Étienne Tshisekedi that was said by Félix Tshisekedi.