More Than 1,000 Pounds of Pork Sausages Recalled Over Fears Products Are Contaminated With 'Hard, Dark Plastic'
A firm in Illinois has recalled more than 1,000 pounds of their pork sausage products over fears they are contaminated with "extraneous materials," specifically "hard, dark plastic."
Approximately 1,092 pounds of ready to eat pork sausage products produced by the Ashland Sausage Company on November 14 have been recalled. The specific product is 12-oz. plastic packages containing 5 pieces of "Berkshire natural casing sausage" with lot code S318, and bear the establishment number "EST. 21549" inside the U.S. Department of Agriculture's (USDA) mark of inspection. The items were shipped to various retail locations across Illinois and New York, according to the Department of Agriculture's Food Safety and Inspection Service (FSIS).
The FSIS stated on Friday that it was notified of possible contamination when it received a customer complaint finding two small pieces of hard, dark plastic inside. There have so far been no reports of anyone suffering an adverse reaction from the products.
"FSIS is concerned that some product may be in consumers' freezers or refrigerators. Consumers who have purchased these products are urged not to consume them. These products should be thrown away or returned to the place of purchase," the FSIS said.
The pork sausage warning was not the only one recall to be issued on Friday, as more than 15,000 pounds of beef patties were also recalled by Ohio-based AdvancePierre Foods due to fears the products were contaminated with "small green soft plastic," according to the FSIS. Frozen batches of the items were sent to schools but not sold in retail outlets.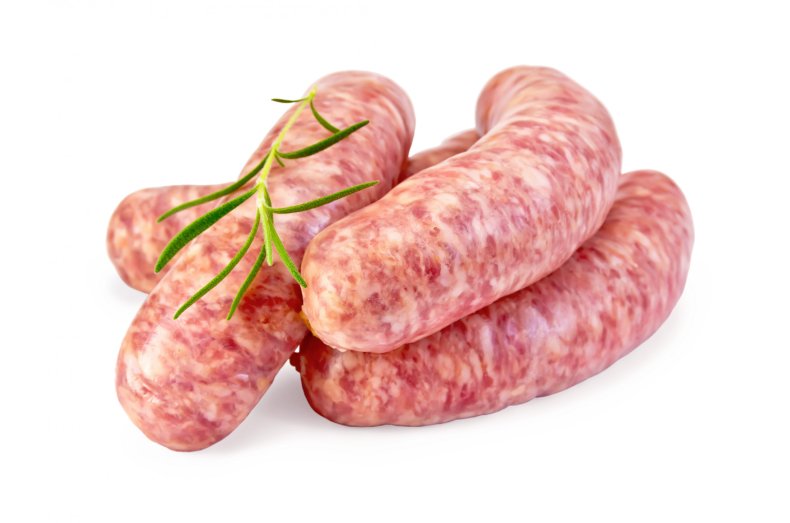 Earlier this week, a recall was issued by the USDA over 2,804 veal and lamb products after it was discovered they had bypassed the standard import re-inspection process. FSIS announced a Class I recall affecting meat produced by the Canadian company Montpak International Inc on Thursday.
The notice stated that the products entered the U.S. on December 4 and were shipped to distributors in the states of New Jersey, New York and Virginia.
In other food safety news, the U.S. Centers for Disease Control and Prevention provided an update on Friday about the number of people hospitalized with E.coli after eating romaine lettuce grown in the Salinas, California.
The outbreak was first reported in November, with there now being at least 138 cases of food poisoning reported across 25 states. 72 people have been hospitalized so far, with 13 people developing hemolytic uremic syndrome (HUS), a potentially life-threatening form of kidney failure, according to Food Safety News.