Portland Shooting Leaves One Dead, Three Teens Wounded
One person has died and three others were wounded in a shooting in Portland, Oregon, on Sunday night.
Officers responded to a report of a shooting in the 500 block of Southeast 162nd Avenue in the Centennial neighborhood at around 8:45 p.m., the Portland Police Bureau (PPB) said in a news release.
"When officers arrived they located a male who was deceased and three juvenile males who had also been shot," the PPB said.
The three surviving males were transported to area hospitals, one with life-threatening injuries and the other two with injuries that were not life-threatening.
Officers at the scene told KATU that the incident was likely a drive-by shooting.
Witnesses told the station that four teenage boys were standing in the vicinity of a gas station when a driver pulled up and opened fire at them.
Police have not released details about the circumstances of the shooting or information on any suspects.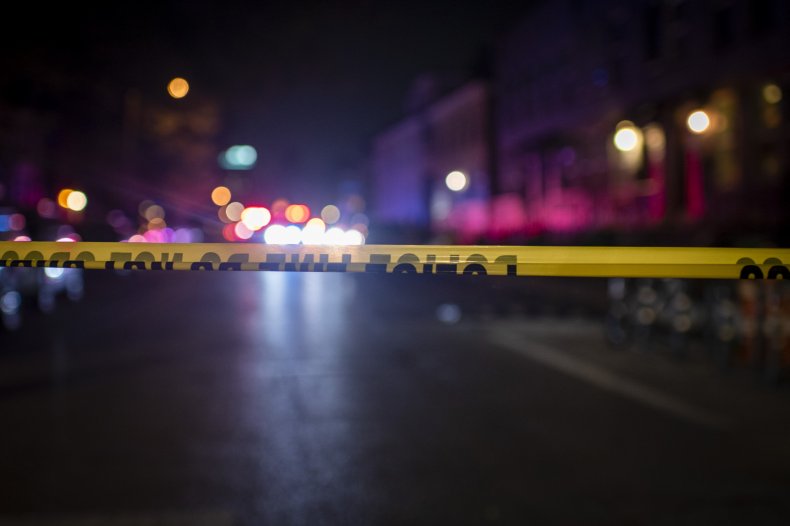 Southeast 162nd Avenue was closed off from Southeast Start Street to Southeast Alder Street as the PPB's Homicide Unit responded to investigate.
The PPB has been contacted for additional comment.
Sunday's incident is the latest mass shooting to take place over the Easter weekend.
In the early hours of Sunday morning, two people were killed and several others injured in a shooting at a party in Pittsburgh.
Police said more than 200 people had been at the party inside a short-term rental property and many of them were underage. Multiple people were transported to local hospitals, including at least 11 with gunshot wounds. Some were also injured when they tried to escape by jumping out of windows, police said.
That came after multiple people were injured in a shooting at a mall in Columbia, South Carolina, on Saturday afternoon. Police have arrested 22-year-old Jewayne M. Price in connection to the shooting.
In Furman, South Carolina, a suspect opened fire at Cara's Lounge early on Sunday morning, injuring at least nine people.
There have been 143 mass shootings in the U.S. so far this year, according to the Gun Violence Archive (GVA). The group defines a mass shooting as four or more people shot in a single incident not including the shooter.
At least 375 teenagers, aged between 12 and 17, have been killed due to gun violence this year, while 927 have been injured, according to the GVA.
Anyone with information about the shooting in Portland is urged to contact Detective Michael Greenlee at Michael.Greenlee@portlandoregon.gov or 503-823-0871 or Detective Brad Clifton at Brad.Clifton@portlandoregon.gov or 503-823-0696.