Here Are the Potential Criminal Charges Trump is Facing so Far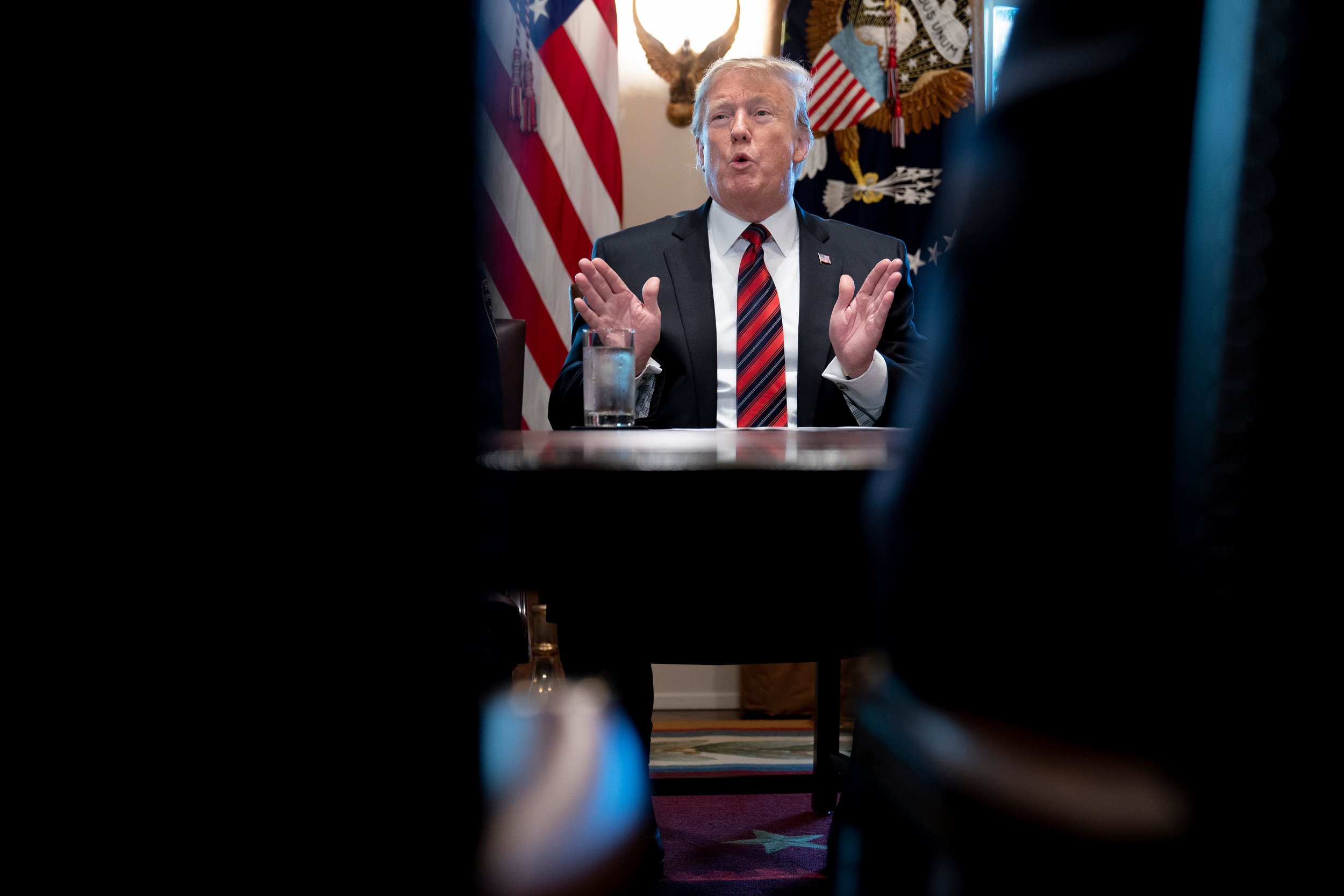 Thursday night's bombshell report by Buzzfeed News that President Donald Trump directed Michael Cohen to lie to Congress–under oath–over negotiations with Russia about a Trump Tower project in Moscow during the 2016 campaign could amount to several obstruction of justice charges.
And the way the president has been publicly handling news surrounding Cohen, his former attorney and "fixer," is only making matters worse. In addition to obstruction of justice and suborning perjury, the president is wading into the territory of witness tampering, former federal prosecutors tell Newsweek.
"It is all of those," said Nick Akerman, a partner at Dorsey & Whitney and a former assistant special Watergate prosecutor. He's also a former assistant U.S. attorney for the Southern District of New York, the same district in which Cohen's court proceedings and guilty pleas have unfolded over the past months.
Barbara McQuade, a former U.S. attorney for the Eastern District of Michigan, agreed, telling Newsweek that "even under [Attorney General Nominee] William Barr's narrow interpretation," the alleged actions would, at the very least, amount to obstruction of justice "because Trump would be concealing evidence as opposed to directing subordinates to stop investigating…The first article of impeachment against President Nixon was for obstructing justice by efforts to conceal evidence, the same allegation that we have here."
Indeed, Barr himself admitted during his confirmation hearing on Tuesday that a president persuading a person to commit perjury, change testimony or deliberately impair the integrity or availability of evidence would be obstruction. And top Democrats were swift to say they planned to conduct congressional investigations into the allegations laid out in the BuzzFeed report. Special counsel Robert Mueller's office took the unusual step to publicly call elements of the report "not accurate," without specifying which. BuzzFeed stood by its reporting.
But the president could face additional witness tampering and obstruction of justice charges when it comes to Cohen's testimony to Congress February 7. Trump has continued to mention the attorney's father-in-law when publicly bashing Cohen on Twitter and in the press, cataloguing him a "rat." In the wake of the BuzzFeed report, Trump tweeted Friday that Cohen was "lying to reduce his jail time! Watch father-in-law!"
The father-in-law's name is Fima Shusterman, although Trump is admittedly unaware of that. "I don't know," Trump responded when asked by Fox News' Jeanine Pirro January 12. "But you'll find out, and you'll look into it because nobody knows what's going on over there."
The president has repeatedly suggested Shusterman should be the one being investigated. "[Cohen] should give information maybe on his father-in-law, because that's the one that people want to look at," Trump told Pirro. The president has repeatedly referenced Cohen's past shady involvement in the New York City taxi cab business, where he reportedly borrowed millions of dollars and partnered with foreign individuals.
"Because where does that money — that's the money in the family. And I guess he didn't want to talk about his father-in-law — he's trying to get his sentence reduced," Trump added to Pirro. "So, it's pretty sad. It's weak and it's very sad to watch a thing like that. I couldn't care less."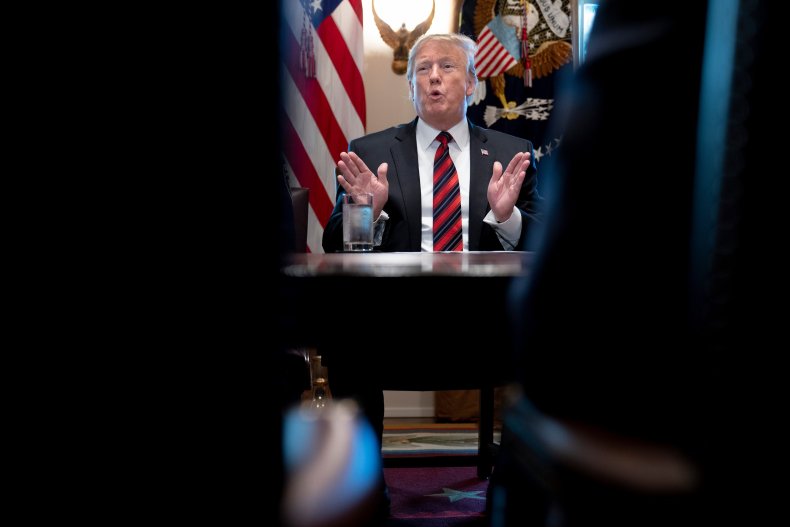 In a December 3 tweet, the president also said Cohen "makes up stories to get a GREAT & ALREADY reduced deal for himself, and get his wife and father-in-law (who has the money?) off Scott Free."
McQuade and Akerman both told Newsweek these types of remarks could certainly amount to witness tampering charges, a warning that top Democrats also issued. And it appears that Trump's comments have, in fact, had an impact on whether or not Cohen follows through with his upcoming testimony.
Lanny Davis, Cohen's attorney, said his client was "considering whether to go forward in light of the concerns about his family."
"There is genuine fear and it has caused Michael Cohen to consider whether he should go forward or not, and he's not yet made a final decision," Davis told MSNBC Thursday. "My guess is that he won't let a bully silence him, but I can tell you he is still considering whether to do this or not."
"It is highly unusual for someone to intimidate a witness out in the open this way," McQuade said. "But if prosecutors could show that Trump is knowingly intimidating a witness in order to influence his testimony in an official proceeding, he is in violation of witness tampering statute, 18 USC 1512(b)."
And that "official proceeding" includes testimony before Congress.
Akerman believed there is a "strong likelihood that Cohen would feel intimidated" because of "what some deranged Trump supporter might do to them as a result of Trump's statements directed against them." He added that Trump "has a history that makes such a concern on Cohen's part wholly reasonable," and that there was "no legitimate reason" for Trump to be mentioning Cohen's in-laws to begin with.
However, Harry Litman, a former U.S. attorney for the Western District of Pennsylvania and former deputy assistant attorney general, told Newsweek Trump's public technique to smear his former attorney would likely fall under general obstruction charges. "In the vernacular you would call it witness tampering," he said, "but that wouldn't be the actual charge."
"I think it's tawdry and low-class and down in the gutter–where Trump lives so much of his life–but I don't think it's strong case for witness intimidation," Litman said. "There are three probable crimes in any way of looking at it: obstruction, aiding and abetting and a conspiracy against the United States."
Litman added that the alleged crimes are "obvious high crimes and misdemeanors," and that he believed it "forces any responsible congressman to start thinking about what his or her position is on impeachment."
Correction: A word from Litman's quotes has been corrected to read "tawdry."