Poverty Porn: Why Female Genital Mutilation Should Not Be Shown on TV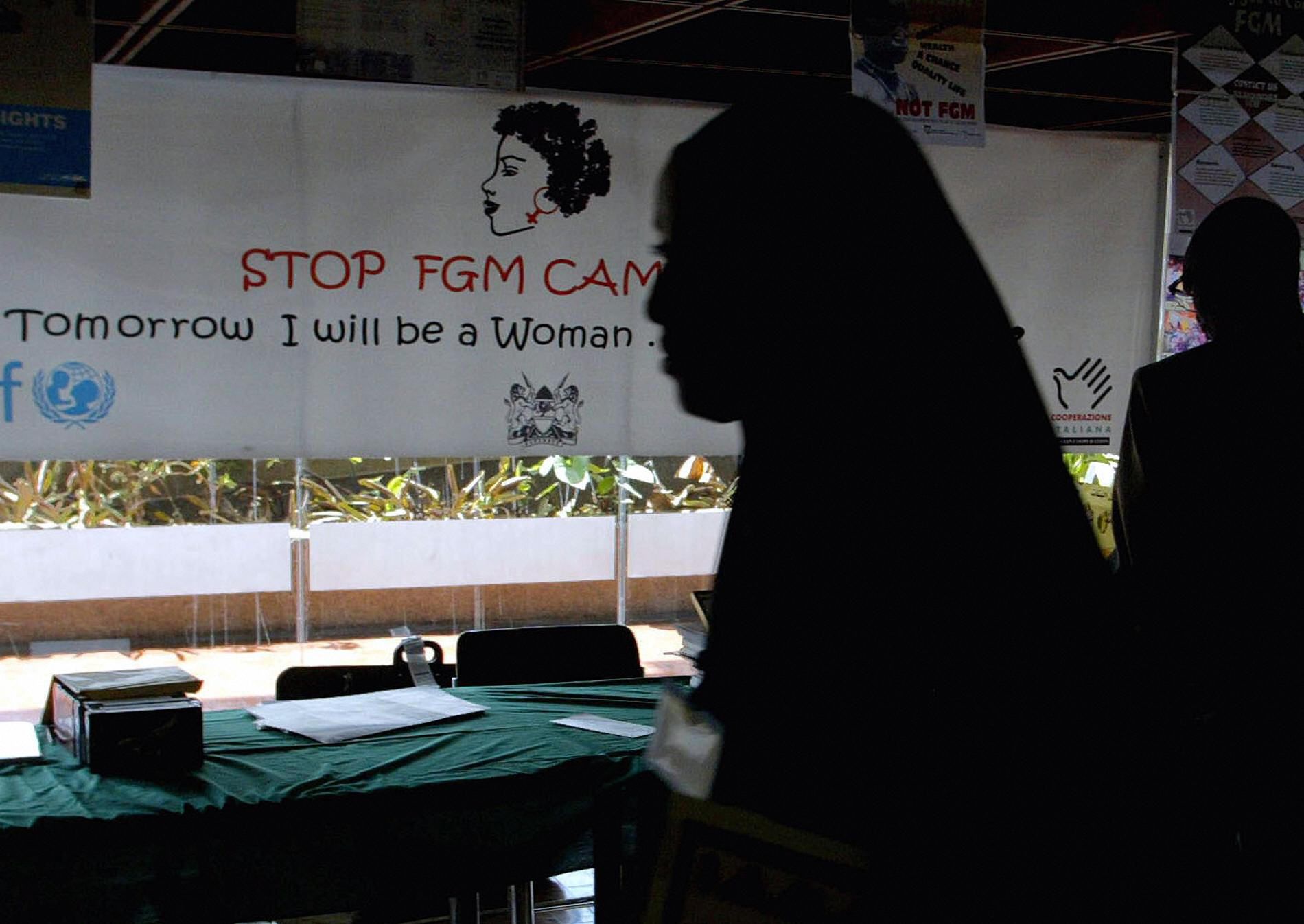 Last week, I got an email from Sky News asking me to comment on their new film on female genital mutilation (FGM) shot in Somalia. As a vocal anti-FGM campaigner, this is not the first time I've received such a request. I've trusted the channel before, they've done a good job of covering the issue, so I was happy to help. I was not prepared for what was coming.
The film depicted a little girl, maybe six or seven, being held down and cut. It showed the girl's face as she was being mutilated. People around her were watching and no one intervened. The film crew stood and filmed as if they weren't witnessing a little girl being abused in front of them.
Less than three decades ago, that girl was me. What I remember most from that day is that no one intervened. I cannot explain how it is possible for someone to witness such a scene without trying to stop what's happening. I can't even explain how the producers could think it was appropriate to share this footage with me, a person who has undergone exactly this trauma, without even warning me of what I was being exposed to.
I stopped watching and called the producers. I declined their invite to speak during the broadcast. "Would you show footage of a girl being raped?" I asked. I received no response. I continued making my point: "I understand the need to depict the nature of the crime, but why not use actors? You would use actors to depict any other crime." Still no response. The difference is that it's happening to little black children in some poor African country. It's poverty porn.
For those who don't know the facts about FGM, this is not an exotic custom taking place in remote African villages. It is estimated that some 200 million women and girls globally are living with the consequences of this practice. FGM affects women in 29 African countries, in countries of Asia, the Middle East and South America, and with migration, it affects women worldwide. In the U.K., it is estimated that 137,000 women and girls are living with FGM and up to 66,000 girls could be at risk.
FGM causes a range of grave health consequences from bleeding, to recurrent infections, obstetric problems, infertility, and even death. Even though a girl can recover from the physical effects, the psychosexual effects can last a lifetime. For the past 14 years, my work as a psychotherapist and campaigner for women affected by FGM and other forms of violence has exposed me to women of all ages, from a wide demographic. Most survivors have been told that FGM was done out of love. This is engraved into their psyche. These women are left with severe physical scars but we mustn't forget the psychological effects that they suffer on a daily basis, from post-traumatic stress, generalised anxiety, relationship problems and sexual dysfunction.
One of the women I worked with told me: "Leyla, my vagina doesn't belong to me, it's my husband's". No matter how many excuses are given—culture, cleanliness, religion, beauty—there is only one reason FGM happens: to control a girl's sexuality. It is just another symptom of a global patriarchal culture.
Here in the U.K., we wouldn't dare film a girl being abused in any other way and broadcast it for people's entertainment. Sky News said that their report "captures the stark reality of this widespread practice…[and] will help our viewers to understand the issues surrounding FGM and its social and cultural acceptability in some parts of the world." Aren't other forms of violence against women and girls widespread? Are we filming them and broadcasting them to the world to "raise awareness"?
The act of filming a girl being mutilated is re-traumatizing in itself. This girl is being abused publicly for our entertainment. Her dignity and her rights are being sacrificed to "raise awareness." For the 200 million FGM victims around the world who may watch this film, the scene is also re-traumatizing. Every one of them watching this footage will be putting herself in that little girl's place.
The question we need to answer as campaigners, journalists and most of all human beings is, how does a film like that help in protecting children?
Leyla Hussein is a psychotherapist and founder of the Dahlia Project, a therapy service for survivors of FGM. She tweets @LeylaHussein.