'Power Book 2': What the Finale Means for the Tommy Spin-Off
Power Book II's first season has come to an end in explosive fashion on Starz—and, in one character's case, the finale was literally explosive. Spoilers ahead...
Episode 10, titled "Heart of Darkness," saw the return of Tommy Egan (played by Joseph Sikora), only for him to die a fiery death—or, at least, that's how it looks to the authorities and all of Tommy's many enemies.
What exactly happened is that Tariq (Michael Rainey Jr.) has helped Tommy fake his own death by staging a wreck, leaving some of Tommy's teeth there so that the feds have no doubt that he has gone.
And Tommy is really gone—or, at least, gone from New York, after his hit on Tasha fails and Monet (Mary J Blige) put a gun to his head in a graveyard and forced him out of the city.
Though Tommy is gone from NYC (and Power Book 2), he is not gone from the world of Power. The character is due to spin-off into Power Book IV: Force, his own sequel series on Starz that will see the character building a new life (and presumably a new criminal enterprise) on the west coast.
However, the Ghost finale suggested that Force is likely very different from the first Power spin-off. While Power Book 2 has been died quite closely to the original Power, with characters like Tariq, Tasha and Tommy crossing over, with Tommy legally dead in New York he will have to keep a low profile in Los Angeles, meaning that his former associates are unlikely to be back for Force.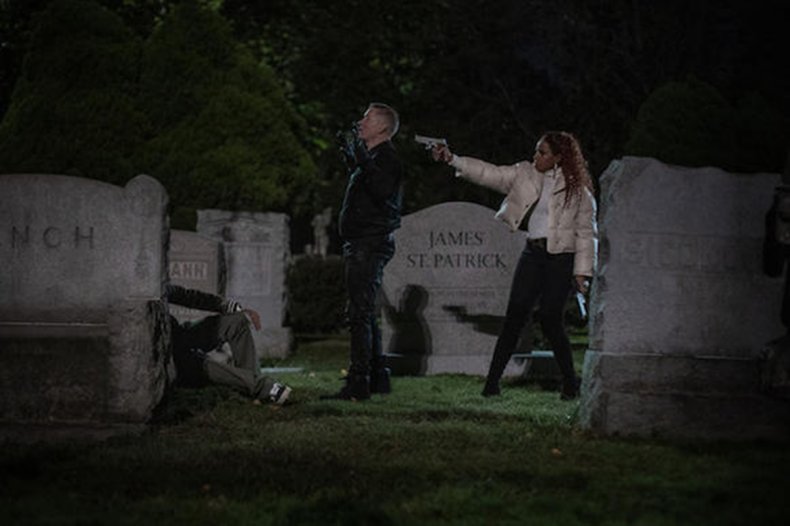 However, there might be some familiar faces, as showrunner Courtney Kemp told Deadline, "My hope is that much like the Marvel universe, the characters from each one will pop up as Easter eggs or additional fun for the audience."
So far, we do not know much about Force, other than it is the third of the Power spin-offs, preceded by Ghost and upcoming Kanan Stark (Curtis "50 Cent" Jackson) prequel Raising Kanan.
Speaking after Tommy's appearance on the Power Book 2: Ghost finale, Kemp told TVLine, "there were a couple things we wanted to do. I wanted to free the character up so he could do whatever he wanted, and I wanted him to be able to move around the country."
She gave another indication that Force will be more cut off from the world of Power that Ghost has been. She said, "part of it also was to resolve the issue of Tasha actually having to testify against him. That was something I wanted to be really clean for the audience: That's not going to come up again."
Sikora himself, meanwhile, teased his upcoming spin-off in an Entertainment Weekly interview: "When I've been doing my due diligence and research and actually going to where we're going to be filming, I ask cops and robbers, "How would Tommy survive? How would this guy from out of town survive in these new streets?" And I think that it's going to take all facets of Tommy that we've built up to until now to not only survive but to potentially thrive—and to potentially leave.
"You don't know if it's going to be one city and then another city and if he's going to keep bopping or what connections need to be made. But what does need to happen is that we need to see how fast or how slow Tommy analyzes and adapts to a new situation."
The Tommy Power spin-off is due to start filming in 2021 but does not have a release date yet.