'Power' Season 6 Leak: Video Revealing Ghost's Killer Posted Online—But It Might Not Be the Real Ending
While Power fans are eagerly awaiting the episode that will reveal who shot Ghost (Omari Hardwick), a video that purports to be from the final moments of an upcoming episode of the Starz show, and potentially reveals the assailant, is circulating on social media.
The footage, which features a time code that suggests it comes 53 minutes into the episode, shows one of seven suspected characters shooting Ghost while another looks on. Although this seems to be the definitive end to the mystery of who shot Ghost, the footage may not be as it appears.
In a November 2019 interview with Deadline, Power showrunner Courtney Kemp revealed that the production team preempted potential leaks by filming several alternative endings featuring different shooters.
Kemp said: "I will say we've filmed a lot of different things because things get leaked in the Power world all the time, you know. It turns out that very often content slips away from us, so we've got a lot of different endings and false ending, real endings and truthful endings, all in the can."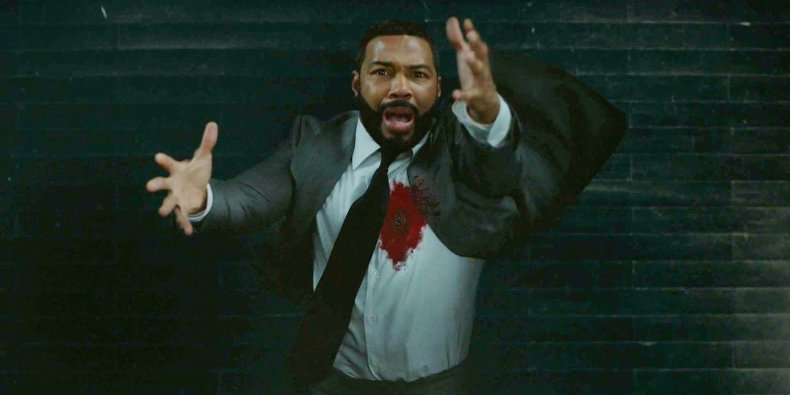 Power executive producer Curtis "50 Cent" Jackson also reportedly released a now-deleted video on Instagram that shows a different character firing at Ghost, according to Hot New Hip Hop.
As such, we have no way of knowing whether one of the leaked clips is the real ending, or whether they are one of the fake endings that the Power team shot.
Shooting alternate scenes, or staging fake scenes, has become a common way for popular shows to keep plot points a secret. Game of Thrones, for example, brought Kit Harington to Croatia to film scenes as Jon Snow with Lena Headey's Cersei Lannister to obscure the fact that (spoiler alert) the latter dies midway through the final season.
Who shot Ghost in the Power leak?
Warning: Potential spoilers ahead for the ending of Power.
One leaked Power clip shows Tariq (Michael Rainey Jr.) pulling the trigger on his father, while the video that 50 Cent reportedly shared shows the crime being committed by Tasha St. Patrick.
Tasha, however, actually appears in both alternate endings. In the former, she runs into the room as Tariq points a gun at his father, but does not arrive in time to stop this act of patricide. In that video, we hear Tariq say, "I can't go back." Ghost responds, "Hey, son, I love you, OK?" but this is not enough to save his life.
In the second clip, we see Tasha say, "I can't let you destroy my son," before pulling the trigger. Although it's possible that neither ending will air on television, they would fit with the final moments of Power Season 6, Episode 13, in which Tommy (Joseph Sikora) sees who shot Ghost but Ghost tells him to "let it go"⁠—a sign that his murderer is someone close to him that he does not want to see dead.
Power currently has two episodes left, with four potential culprits remaining. Tariq and Tasha are joined by Cooper Saxe (Shane Johnson) and Rashad Tate (Laurenz Tate) on the suspects list, and fans will find out exactly which of them is the real killer in under a fortnight on Starz.
Newsweek has reached out for comment to Starz and will update this article if they respond.
Power Season 6 continues on Sundays at 8 p.m. ET on Starz.