'Power' Spin-Off: Starz Series Teases New Tommy Egan West Coast Sequel
Power may be coming to an end, but the world of the series is far from over. Starz is currently filming Power Book II: Ghost, starring Mary J. Blige and Method Man, believed to be a sequel to the show, but there are a number of other spin-offs in the pipeline.
So far, we only have a few hints about what these series will be about, but Power Season 6, Episode 13 offered the biggest hint yet of another potential sequel.
At the end of the episode on Starz, titled "It's All Your Fault," Tommy Egan (played by Joseph Sikora) cut his losses and left New York for Los Angeles, ready to start a new life now that his girlfriend and best friend are dead and his mother is refusing to talk to him because she thinks he killed the former.
Previously, Power showrunner Courtney Kemp said the spin-offs will, "continue the journey of some of Power's most controversial characters." However, none of those characters have been revealed yet (though 50 Cent did once post a now-deleted image to Instagram suggesting that Michael Rainey Jr. would be back as Tariq).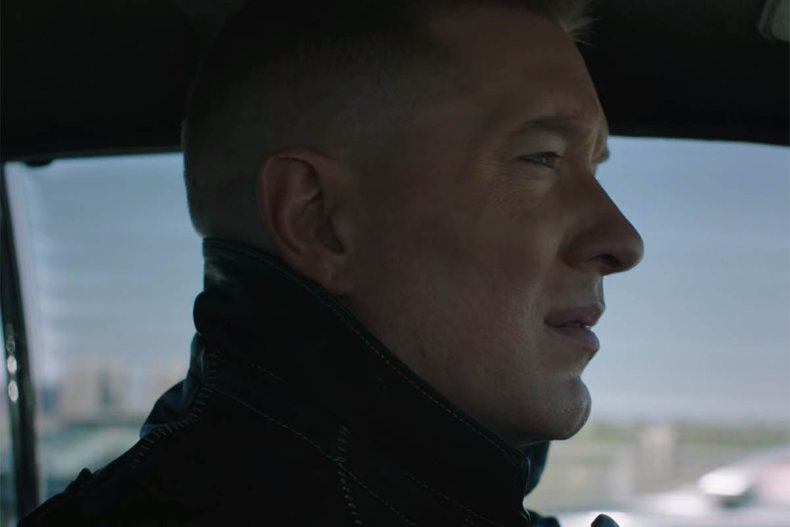 As such, the moment at the end of Power where Tommy leaves for California seems the biggest hint yet of what one of the spin-offs will look like. After all, it would not be the first spin-off of a show that sees a character move from New York to Los Angeles—though fans will be hoping that the potential Tommy spin-off of Power is better than Joey, the sequel to Friends that many consider to be one of the worst TV shows of all time.
Though this Tommy spin-off may be coming soon, it is likely to be a different show to Power Book II. Starz has confirmed that Book II will be set in New York City rather than the West Coast, with Blige as the leader of an underworld crime group and Method as an ambitious attorney who is drawn into her world. Power executive producer Curtis "50 Cent" Jackson also wrote on his Instagram that the new series would be set 48 hours after the end of the current show.
Speaking to TVGuide, Sikora said of a potential spin-off: "One can assume that [we haven't seen the last of him]. Hopefully Tommy makes it out west. Hopefully that's one of the new shows—or maybe Tommy's just gone. As Tommy is leaving, everything is taken from him. Maybe the message is also that Tommy gets out alive because of the sacrifice of Ghost."
Starz president Jeffrey Hirsch told Deadline of the Power spin-offs: "Some titles are prequels, some sequels, some spinoffs," and the website also reported that there are currently two writers' rooms working on spin-offs.
One of these is presumably for Ghost, but the other could either be for a Tommy show or for a prequel that Jackson says he is working on. He posted in 2018, "My Power spin off is so crazy I'm doing the prequel. Wait till you see this shit , TGE influence (The Golden Era) Southside we outside 1988," and in other interviews revealed that his character Kanan would return.
Starz is sure to reveal more information on other Power spin-offs when the finale airs and we know who makes it out of the show alive.
Power Season 6 continues Sundays at 8 p.m. ET on Starz.