Pregnancy Tests, Condoms Part of Family Dollar's Massive Product Recall
Numerous personal health and hygiene products are included in a massive recall from the popular discount store chain, Family Dollar.
A storage failure is being blamed for the voluntary recall issued by Family Dollar. According to a post shared by the Food and Drug Administration (FDA), 47 affected products were kept at incorrect temperatures while being stored prior to sale at store locations, necessitating the recall. A similar recall was issued by the company over the summer.
Two separate recalls were issued on Friday citing the same improper storage reason, one involving 41 over-the-counter products and another involving six Colgate products. One included a variety of sexual health and recreation items, including Trojan, Lifestyles, and Skyn brand condoms, as well as KY brand lubrication fluid. Pregnancy tests produced by Clearblue and Veriquick; denture care products from Polident, Poligrip, and Fixoden; and Curad brand bandages and first aid kits were also impacted by the recall.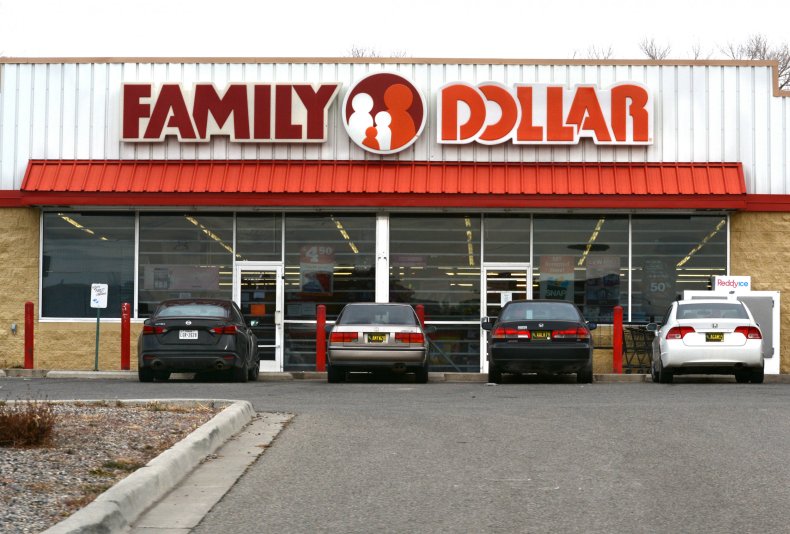 The six Colgate items recalled included the following products: Optic White Charcoal Toothpaste in 4.2-ounce tubes, Optic White High Impact Toothpaste in 3-ounce tubes, Optic White Toothpaste Icy Fresh in 3.2-ounce tubes, Optic White Stain Fighter Toothpaste Clean Mint in 4.2-ounce tubes, Optic White Mouthwash in 16-ounce bottles, and Optic White Stain Prevention Toothpaste in 2.1-ounce tubes.
A full list of the over-the-counter products is available via the FDA website. The items were shipped to stores between May 1 and June 10. The Colgate products were sold in California, Texas, Arizona, Georgia, Idaho, Indiana, Montana, New Mexico, Nevada, Oregon, and Utah. The other 41 recalled items were shipped to stores in every state except Maine, Massachusetts, New Hampshire, Rhode Island, Vermont, and Washington.
Family Dollar operates roughly 8,000 stores in most parts of the United States. Alaska and Hawaii are not included in either recall since Family Dollar does not currently have stores in either state. In 2015, the company was acquired and became a subsidiary of its major competitor, Dollar Tree.
Any consumer who purchased and still has one of the products affected by this recall is entitled to a refund if they return them to a Family Dollar location. The company stated in the recall notice that no injuries or illnesses have been reported as a result of using the affected items. The notice was issued "out of an abundance of caution."
"Customers with questions regarding this recall may contact Family Dollar Customer Service at 844-636-7687 between 9 a.m. and 5 p.m. EST," the company's FDA notice reads. "Customers should contact their physician or health care provider if they have experienced any problems that may be related to using these products."
Newsweek reached out to Family Dollar for comment.