Preliminary Ratings Suggest Record Audience for GOP Debate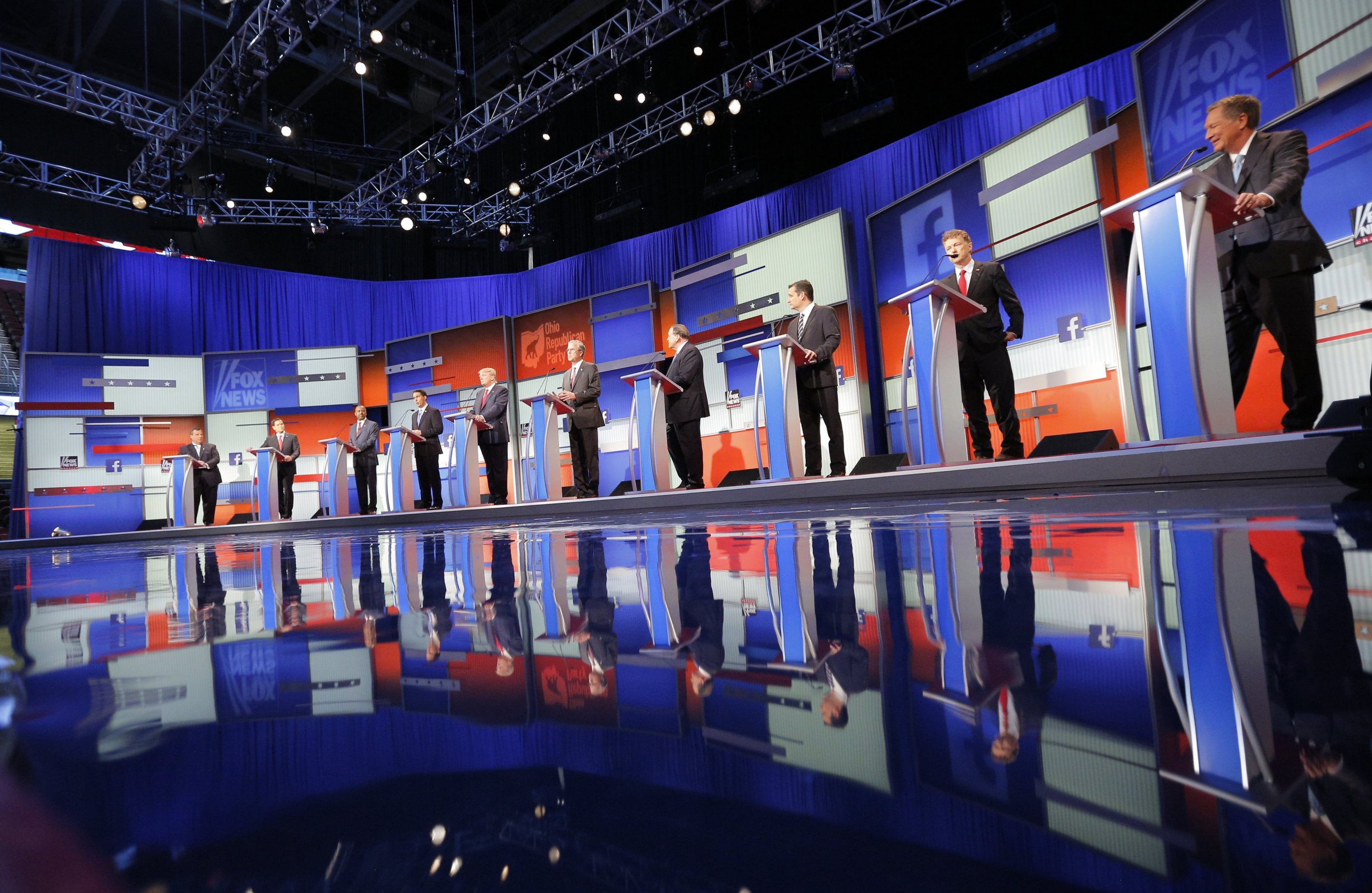 The first GOP debate of the 2016 election cycle may have broken a ratings record, according to Nielsen statistics reviewed by CNN. The primary debate was held between 9 p.m. and 11 p.m. EDT on Thursday, and featured the 10 candidates who are polling the highest. The bottom seven candidates were booted to an earlier "kiddie table" debate, which Carly Fiorina largely dominated.
As for the main event, Nielsen gave it a household rating of 16.0, which indicates that 16 percent of United States homes with televisions watched. The statistic is preliminary, but even if it falters by a few percentage points, it will still indicate that Thursday's debate was the best-viewed of all time. Nielsen is still working to count more households and determine exact viewership numbers, but expects viewership to be over 10 million.
Previously, the best-watched GOP debates were in 2011 and 2012, when they hit about 5 percent. The first debate of last election season was also hosted by Fox, but received only 3.2 million viewers. As for the Democrats, their best-watched debate was in 2008, though it didn't crack double digits.
It's unclear if the next debate will be as widely viewed, as many tuned in to see Donald Trump be, well, Donald Trump. He disappointed as a debater and wasn't terribly entertaining, though he still got twice as much talk-time as Rand Paul, the only candidate to exceed 10 minutes. Candidates will have another chance to break the record on September 16, when CNN hosts the next debate.