President Trump Is the Loser for Minimizing What Michael Flynn Has Done, Says Andrew Napolitano on Fox News
Fox News' legal analyst has slammed President Donald Trump for defending his former national security adviser Michael Flynn in tweets.
Andrew Napolitano questioned Trump's judgment after it was revealed Flynn had lied to the FBI.
Read more: Trump wishes Michael Flynn "good luck" in court after Mueller released memo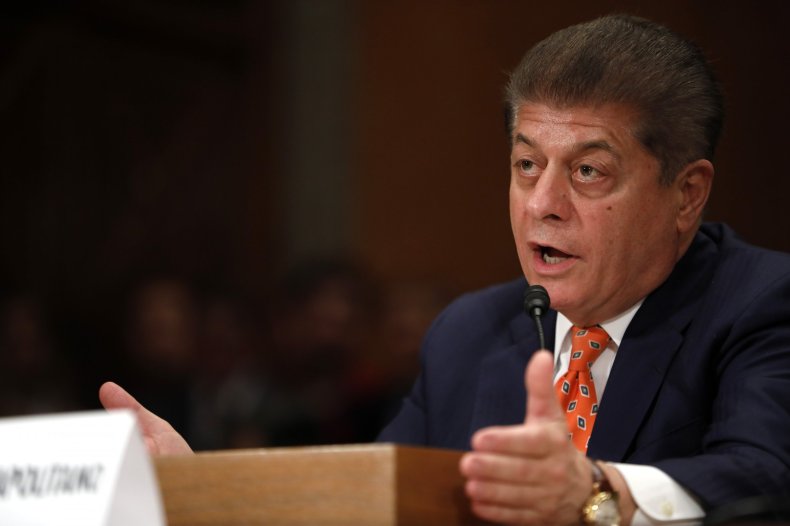 Flynn will be sentenced in 2019 for making false statements to the FBI about his contact with Russian officials, which is central to the investigation into claims of Moscow collusion in the 2016 election being carried out by special counsel Robert Mueller.
Yesterday, Trump wished Flynn good luck, tweeting: "Will be interesting to see what he has to say, despite tremendous pressure being put on him, about Russian collusion in our great and, obviously, highly successful political campaign."
Trump has been criticized in many quarters for sending such a message of support to an official who pleaded guilty. Napolitano said that this statement by Trump was not a wise move.
"The message is the president ought to have known what Michael Flynn was up to at the time. The president is, so far, the loser in all this," adding that Trump has minimized what Flynn has done.
Napolitano went on: "Maybe he could have tweeted at the time General Flynn was arrested but he now knows what Flynn was doing at the time, so he shouldn't be minimizing it.
"General Flynn was a foreign agent while he was working in the White House and he kept that from his bosses. That is not light or easy or something to be tweeted about or made a joke of," he added.
At the U.S. district court in Washington DC on Tuesday, Judge Emmet Sullivan expressed his disdain for Flynn, who had worked for the Turkish government joining the White House.
Flynn asked to postpone his sentencing for several months so he could cooperate in federal investigations.
Prosecutors had asked the judge to give Flynn little to no jail time because of his extensive cooperation. But the judge hinted that jail time could be imminent.
"I am going to be frank with you, this crime is very serious. I can't hide my disgust, my disdain, at this criminal offense," Sullivan said.
"Not only did you lie to the FBI, you lied to senior officials in the incoming administration," he added, according to CNN.