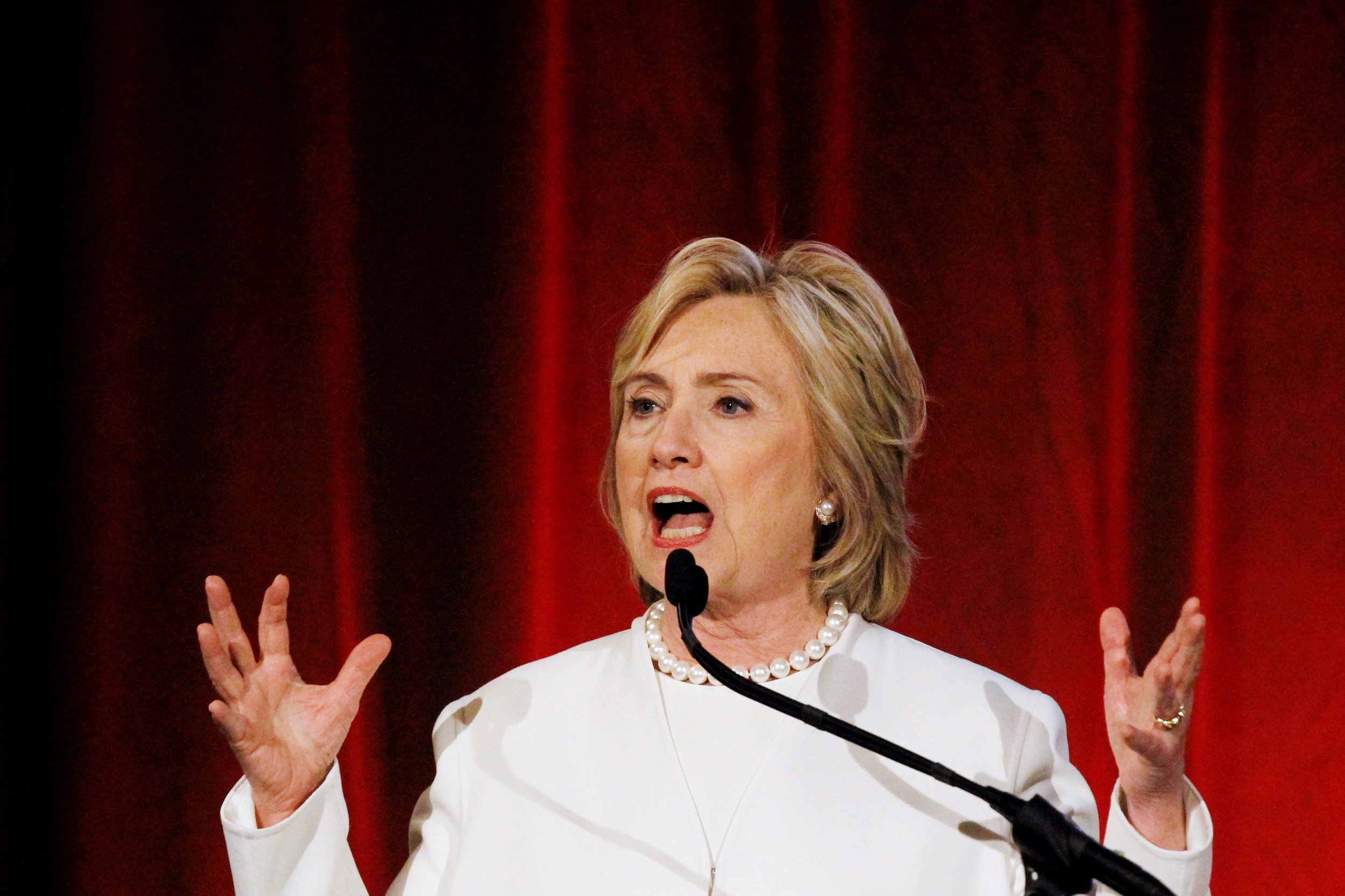 Updated | Several presidential candidates—both Democrats and Republicans—quickly reacted after media outlets began widely reporting that authorities were responding to an active shooter situation in San Bernardino, California, on Wednesday.
All three of the Democratic candidates—Hillary Clinton, Bernie Sanders and Martin O'Malley—stressed the need to take action to stop gun violence. "I refuse to accept this as normal," Clinton tweeted. Sanders called mass shootings "sickening and senseless." O'Malley in a tweet called on Americans to stand up to the National Rifle Association to enact "meaningful gun safety laws."
Both Clinton and O'Malley have been outspoken critics of the current gun laws in the United States, and have introduced strict proposals for firearms safety. Sanders has previously been asked to explain his vote for a measure that allowed gun manufacturers immunity from lawsuits.
Less than two weeks ago, Clinton received an award in recognition of her continued leadership in gun violence prevention efforts, and she called gun violence "a national emergency."
Most of the Republican candidates also reacted to the shooting. But they didn't mention gun control.
GOP front-runner Donald Trump said the situation looked "very bad." "Good luck to law enforcement and God bless," he tweeted.
GOP candidates Ben Carson, Jeb Bush, Chris Christie, Lindsey Graham, Ted Cruz, Mike Huckabee, Rand Paul, Rick Santorum, John Kasich and George Pataki all said their thoughts and prayers were with the victims and their families. The other three candidates haven't issued statements.
Both President Barack Obama and California Governor Jerry Brown were briefed about the incident. Fourteen people were killed and at least 21 were injured after two suspects opened fire at the Inland Regional Center for the developmentally disabled.
"We have a pattern now of mass shootings in this country that has no parallel anywhere else in the world," Obama told CBS News. "There are some steps we could take, not to eliminate every one of these mass shootings, but to improve the odds that they don't happen as frequently."
This story has been updated to include candidates' reactions.