Pressure Builds on Zuckerberg as Facebook Rivals Dump Trump
As social media companies have increasingly enforced their rules against what they and many in society see as hate speech and misinformation stemming from President Donald Trump, Facebook founder and CEO Mark Zuckerberg has been facing additional pressure to take similar steps.
A growing number of prominent businesses and organizations—including Ford, Coca-Cola, Starbucks, Adidas, HP and Best Buy—have announced plans to suspend or re-evaluate advertising on Facebook and other social media due to concerns over how the platforms handle racist, violent and hateful rhetoric. Meanwhile, Facebook, Twitter, Twitch and Snapchat have all taken action in recent days to remove or flag content from Trump or his campaign that they say violate their community guidelines.
Josh Pasek, an associate professor of communication and media at the University of Michigan, told Newsweek that Facebook "cannot fully escape these challenges."
"If they want to regain users' trust, they should focus on transparency. Facebook has to do more to make it clear what content they consider overstepping and when they will censure it," Pasek said.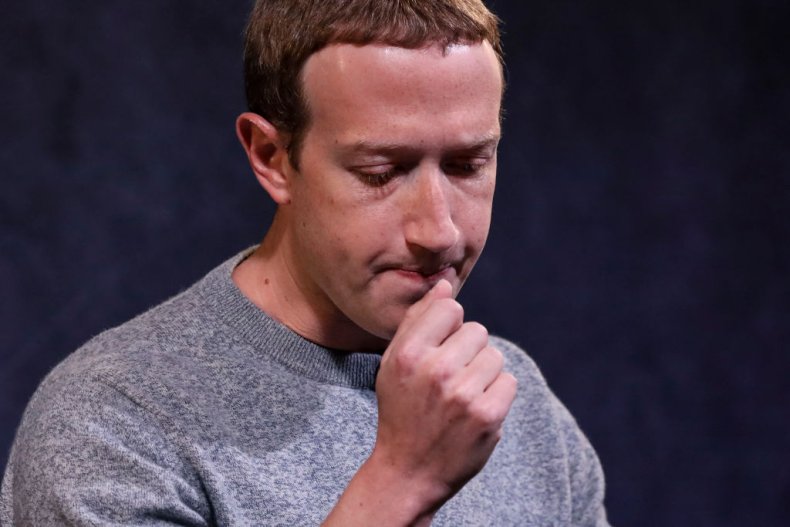 Angelo Carusone, president of the non-profit Media Matters for America, told Newsweek that Facebook should have dealt with these issues long ago.
"The issues fueling the criticism have been well known, widespread -- and worse, the result of intentional decisions and actions taken by the platform. The public recognizes it, the civil rights community recognizes it and now the advertising is recognizing it," Carusone said.
"If they want people to take their response seriously, then they need to get serious," he said.
Although social media companies have long faced criticism and scrutiny for how they enforced their community guidelines, the conversation came to a head when Twitter for the first time included a fact-check on tweets from Trump about mail-in voting on May 27. A couple days later, amid nationwide protests over the death of George Floyd in police custody, Twitter took the extraordinary step of flagging a tweet from the president which included the phrase: "when the looting starts, the shooting starts."
Zuckerberg, responded to the controversy over misinformation and controversial speech by initially leaning into his company's policy to not fact-check politicians.
"We've been pretty clear on our policy that we think that it wouldn't be right for us to do fact-checks for politicians," Zuckerberg said in an interview with Fox News after Twitter placed its fact-check on the president's tweet about mail-in voting. "I think in general, private companies probably shouldn't be—or especially these platform companies—shouldn't be in the position of doing that."
In the weeks that have followed, other social media platforms have begun taking action against inflammatory content from the president and his campaign, as well as from far-right individuals who have been seen to violate community rules.
Twitter has flagged more posts from the president, while Snapchat announced in early June that it would no longer promote Trump's account. The social media company said that they "will not amplify voices who incite racial violence and injustice." Then on Monday, Twitch became the first social media platform to suspend a Trump account, citing "hateful conduct."
Reached for comment by Newsweek, Tim Murtaugh, communications director for the president's re-election campaign said that supporters "should download the Trump app" and subscribe to text messages "to hear directly from the president."
Although Zuckerberg and Facebook initially resisted interfering with the Trump campaign's or the president's social media, on June 18 an ad showing a symbol used by the Nazis was taken down. "Our policy prohibits using a banned hate group's symbol to identify political prisoners without the context that condemns or discusses the symbol," a spokesperson told NPR at the time.
As more top brands and companies announced they were pausing advertising with Facebook, and as Zuckerberg and his platform saw billions of dollars in losses, the founder announced via a Facebook post on Friday that several changes would be made moving forward. He said these would include "providing authoritative information on voting during the pandemic," "additional steps to fight voter suppression," "creating a higher standard for hateful content in ads" and "labeling newsworthy content."
"We're continuing to review our policies, and we'll keep working with outside experts and civil rights organizations to adjust our approach as new risks emerge. I'm optimistic that we can make progress on public health and racial justice while maintaining our democratic traditions around free expression and voting," Zuckerberg wrote.
A Facebook spokesperson told Newsweek the company invests "billions of dollars" every year in an effort to "keep our community safe and continuously work with outside experts to review and update our policies."
"We've opened ourselves up to a civil rights audit, and we have banned 250 white supremacist organizations from Facebook and Instagram. The investments we have made in AI mean that we find nearly 90 percent of Hate Speech we action before users report it to us, while a recent EU report found Facebook assessed more hate speech reports in 24 hours than Twitter and YouTube," the spokesperson said. "We know we have more work to do, and we'll continue to work with civil rights groups, GARM, and other experts to develop even more tools, technology and policies to continue this fight."
More advertisers have joined the boycott in the past few days, with several saying they are re-evaluating their relationship with all social media platforms, not just Facebook. But many people in society see Facebook's stated efforts to address concerns as hollow or too little, too late.
"Facebook has been inconsistent about what information they regulate and how they conduct that regulation. They also have been largely unwilling to wade into territory where they might be viewed as politically partisan," Pasek told Newsweek.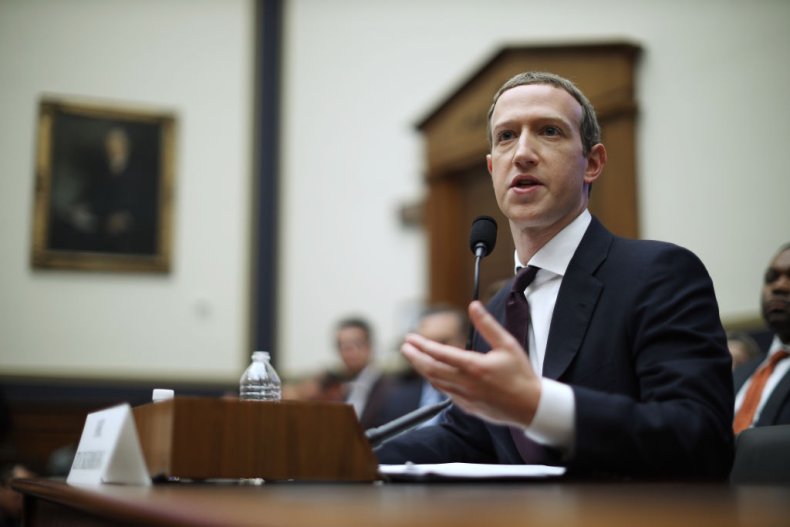 As social media has become pervasive in society, analysts see how companies like Facebook navigate these issues as having significant implications for the upcoming election and Democracy moving forward.
"An enormous amount of information reaches Americans through social media, and that information is critical to whether and how people vote as well as to their perceptions of the legitimacy of the democratic system. What information people see is therefore increasingly determined by the algorithms that these companies use to serve information to people," Pasek said.
The academic said that it is difficult for any company to be truly neutral and when it attempts to be neutral, this often leads to other biases that are often more difficult to understand. "And this is doubly true in an era when we know that politicians are willing to repeat conspiracy theories and foreign actors are aiming to undermine trust in democratic governance," he said.
Carusone shared similar concerns.
"If Facebook doesn't get this under control, they can make it more difficult for people to vote. The platform can be used to spread misinformation that can either encourage people to stay home out of concern for physical safety or health," he said. "Beyond that, the platform could undermine trust and confidence in the integrity of the election."
This article has been updated with comments from Angelo Carusone, president of Media Matters for America.