Priest at San Francisco Church That Defied Lockdown Orders Dies of COVID-19
A priest at Saints Peter and Paul Church, a San Francisco Catholic church that defied COVID-19 lockdown orders, has died one week after being diagnosed with the coronavirus.
The Rev. Bob Stein died on Tuesday, a week after he and two other priests had been diagnosed with COVID-19. The church announced his death on its website. After the priests were diagnosed, the church stopped all indoor services and began broadcasting online instead.
"We are deeply touched and grateful for the prayers and support so many of you have sent for those of us who tested positive for COVID," the church wrote on its website. "Please pray for the repose of [Stein's] soul."
In June 2020, San Francisco City Attorney Dennis Herrera issued a cease-and-desist letter to the Archdiocese of San Francisco. The letter said Saints Peter and Paul Church had violated a lockdown order forbidding indoor services.
On Sunday, June 14, 2020, the letter claimed, Saints Peter and Paul Church had opened its doors to the public and hosted six indoor masses. The church also held an early July wedding that resulted in at least eight attendees and the newlyweds testing positive for COVID-19, according to The San Francisco Chronicle.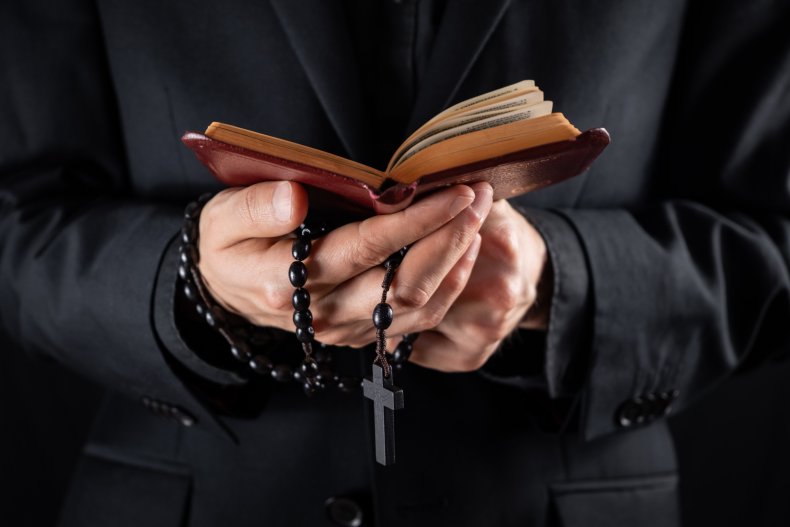 In its announcement of Stein's death, the church mentioned that it wouldn't reopen until February 23 at the earliest. Current lockdown orders allow houses of worship to hold indoor services at 25 percent capacity as long as attendees wear face masks.
On February 6, the Supreme Court ruled that California could no longer continue its COVID-19 ban on indoor church services. The case, filed by the South Bay United Pentecostal Church and the Harvest Rock Church, concluded that Governor Gavin Newsom's restriction may have violated the constitutional right to free exercise of religion.
The court's ruling allowed the state to continue its restrictions on singing and chanting, however.
"The State has concluded, for example, that singing indoors poses a heightened risk of transmitting COVID–19," Chief Justice John Roberts wrote in his opinion. "I see no basis in this record for overriding that aspect of the state public health framework."
In September 2020, Christian anti-lockdown activist Sean Feucht held a "Let Us Worship" protest concert on the steps of the California state capital. An estimated 12,000 people attended—most neither wore face masks nor practiced social distancing. Republican California State Senate Minority Leader Shannon Grove also spoke at the event.
Newsweek contacted Saints Peter and Paul Church for comment.