Prince Charles is under increased pressure after Britain's biggest police force asked a news organization to see the evidence over cash-for-honors allegations.
The Metropolitan Police told Newsweek they requested access to bombshell leaked messages published by a media company about The Prince's Foundation.
It comes after The Sunday Times reported the police's special inquiry team sent a formal letter requesting correspondence between royal aides.
The charity's chief executive, Michael Fawcett, recently resigned over allegations he offered to help secure a knighthood and citizenship for a Saudi billionaire in exchange for donations.
A Scotland Yard statement released to Newsweek read: "Officers have also contacted a media organization to request specific documents which have been referenced in published articles so that the MPS [Metropolitan Police Service] can consider them as part of the assessment. At this time officers have not received the material requested. No investigation has been launched at this stage."
Charles' charity launched its own probe, which found Fawcett did coordinate with "fixers" over honors nominations.
A separate inquiry by the Office for the Scottish Charity Regulator is ongoing. Charles has, through his spokesperson, denied knowledge of the alleged offer.
The Sunday Times has published many of the most dramatic revelations in the saga, which has been raging since September.
However, one central piece of correspondence, a letter from Fawcett to an aide to the Saudi tycoon, was printed by The Mail on Sunday.
Dated August 17, 2017, it read: "In light of the ongoing and most recent generosity of His Excellency, Sheikh Marei Mubarak Mahfouz bin Mahfouz I am happy to confirm to you, in confidence, that we are willing and happy to support and contribute to the application for Citizenship.
"I can further confirm that we are willing to make [an] application to increase His Excellency's honor from Honorary CBE to that of KBE in accordance with Her Majesty's Honors Committee.
"Both of these applications will be made in response to the most recent and anticipated support of the Trust and in connection with his ongoing commitment generally within the United Kingdom. I hope this confirmation is sufficient in allowing us to go forward."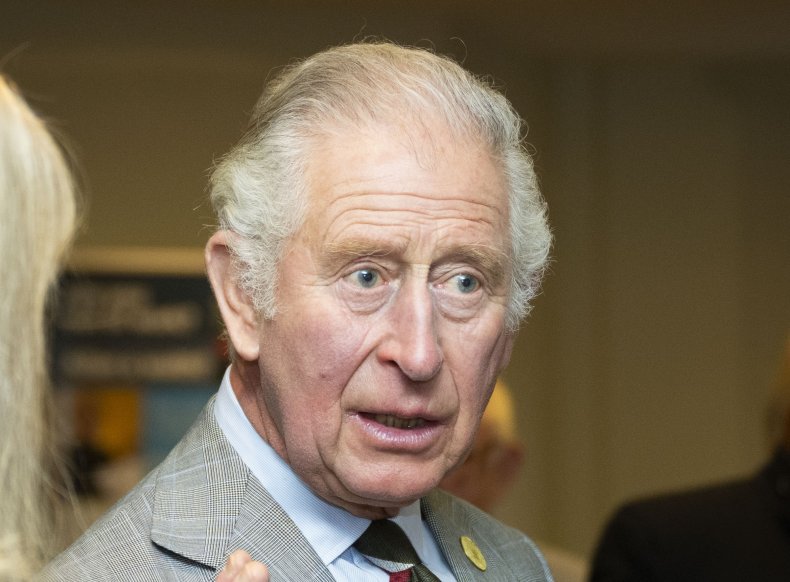 It was after that message came to light that both Prince Charles and Fawcett were reported to the police who have been carrying out an assessment to determine whether a full investigation is necessary.
The police statement read: "On Sunday, September 5 the Metropolitan Police Service received a letter relating to newspaper articles about allegations of offers of help to secure honors and citizenship for a Saudi national. Officers are carrying out an assessment of the information within the letter and are making initial inquiries as part of that assessment. Officers are liaising with the Prince's Foundation regarding the findings of its independent investigation as part of their assessment."
Clarence House said in a statement: "The Prince of Wales has no knowledge of the alleged offer of honors on the basis of donation to his charities."
Prince Harry was dragged into the scandal earlier this month when it emerged his charity Sentebale had also received £50,000 from Mahfouz. However, there is no suggestion the Duke of Sussex offered help securing honors for the businessman.
A spokesperson for Harry said: "It is disappointing that The Sunday Times, knowing all the facts, has chosen to encourage speculation by being deliberately vague to try to create a falsified link between the Duke of Sussex and the CBE scandal, of which he had no knowledge or involvement.
"The duke and his advisers, as well as his non-profit Sentebale, severed ties with Mr. Mahfouz and his associates in 2015, no longer accepting further donations to Sentebale and discontinuing any plans for a fundraising event amid growing concerns over the motives for his support.
"The duke had one planned meeting with this donor nearly eight years ago, did not introduce him to any members of the royal family, and expressed his concerns about the donor."