Prince Charles' 'Poor Judgment' Led to Latest Round of Royal Dramas
Prince Charles' recent royal dramas, including criticism for receiving large cash donations to his charitable fund from a Qatari billionaire, have been caused by his own "poor judgment," according to royal author Omid Scobie.
Writing for Yahoo! News, Scobie, the co-author of Prince Harry and Meghan Markle biography Finding Freedom, recounted a series of Charles' recent accomplishments, including an address at the Commonwealth Heads of Government meeting in Rwanda during which the prince spoke of his journey to educate himself on "slavery's enduring impact."
"In a year that saw other royals disastrously bulldoze their way past opportunities to prove their ability to modernise and take accountability for past actions, it has only been Prince Charles who has successfully demonstrated the art of diplomacy and compassion to less able family members," Scobie wrote.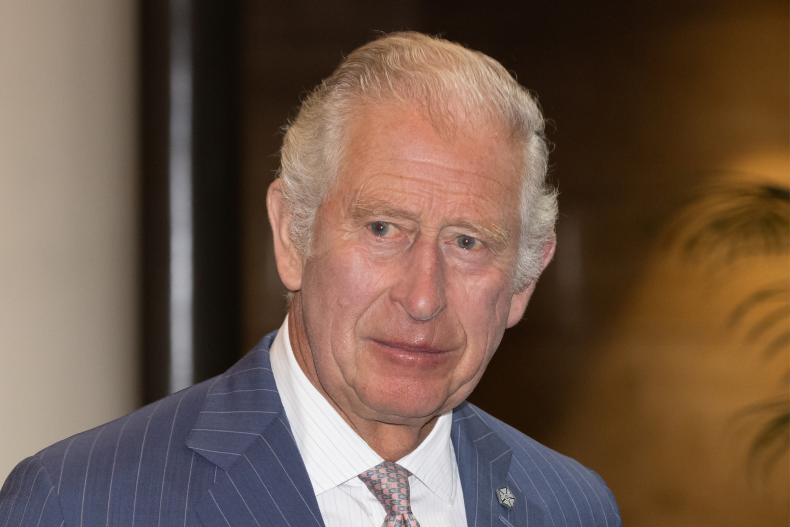 Scobie's praise for the prince ends there, with the author suggesting that the royal appears to have "well and truly blown it" with the emergence of details of Charles' financial dealings with Sheikh Hamad bin Jassim bin Jaber Al Thani from whom he received a reported 3 million euros ($3.2 million) in cash for The Prince of Wales's Charitable Fund.
According to The Sunday Times, in 2015 Charles was given 1 million euros ($1.06 million) stuffed inside a suitcase while on other occasions cash was given over in bags from the royal warrant holding grocers Fortnum & Mason.
Cash donations to charity are legal and there is no suggestion that the prince has broken any law.
However, the royal's perceived inability to see why this could be cause for public concern shows "poor judgment," according to Scobie.
"The recent news that the prince accepted €3 million from Qatar's former Prime Minister and billionaire Sheikh Hamad bin Jassim bin Jaber Al Thani shows incredibly poor judgment given Qatar's record on human rights," he wrote for Yahoo! News.
"Though legal," he continued, "the incidents demonstrate a total lack of awareness of the way in which such deals were done. How can a senior royal believe accepting a suitcase of cash is a sensible way to fund a charity?"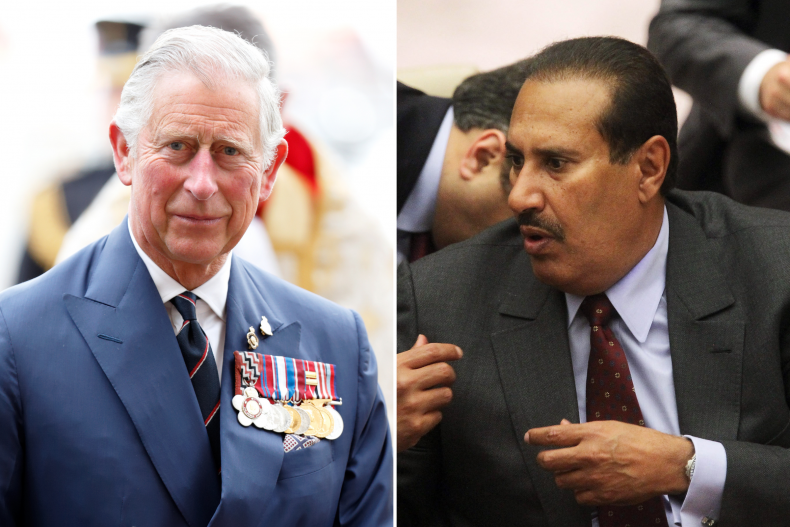 Scobie also raises the point that the fundraising practices of one of Charles' charities are already under investigation following allegations that the head of The Prince's Foundation, Michael Fawcett, had been involved in a cash for honors scandal.
In 2021 The Sunday Times and The Mail on Sunday both ran stories that suggested Fawcett had offered to assist a Saudi billionaire, who had donated a large sum of money to The Prince's Foundation, in obtaining a knighthood.
A 2017 letter written by Fawcett to an aide of Mahfouz Marei Mubarak bin Mahfouz, published by The Mail on Sunday, read in part:
"In light of the ongoing and most recent generosity of His Excellency, Sheikh Marei Mubarak Mahfouz bin Mahfouz I am happy to confirm to you, in confidence, that we are willing and happy to support and contribute to the application for Citizenship.
"I can further confirm that we are willing to make [an] application to increase His Excellency's honour from Honorary CBE to that of KBE [knighthood] in accordance with Her Majesty's Honours Committee.
"Both of these applications will be made in response to the most recent and anticipated support of the Trust and in connection with his ongoing commitment generally within the United Kingdom. I hope this confirmation is sufficient in allowing us to go forward."
Following a letter of complaint regarding the scandal, London police announced in February that, after liaising with The Prince's Foundation to assess further documentation relevant to the case, they were opening an investigation.
This investigation is ongoing.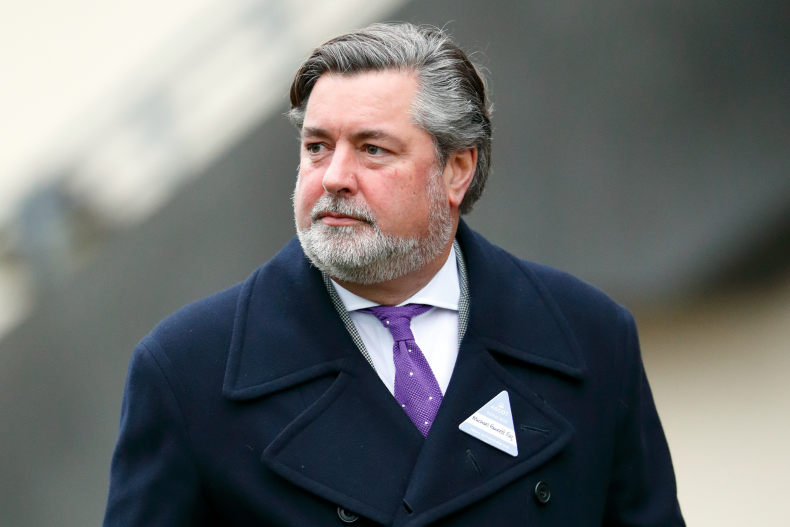 Fawcett stepped down from his role as CEO of The Prince's Foundation in November 2021 and a spokesperson for Prince Charles previously told Newsweek: "The Prince of Wales had no knowledge of the alleged offer of honors on the basis of donation to his charities."
Despite this, Scobie feels that the prince's choice of close staff illustrates another example of his questionable decision-making. "It shows more poor judgement in relation to those he chooses as his closest aides," he wrote.
At a time that may prove pivotal in Charles establishing a public image as a strong and steady future monarch, Scobie believes these latest dramas, as well as any which may well loom on the horizon, will be detrimental to his overall image.
"The Prince of Wales' popularity as a future king has always been mixed," he wrote.
"His past infidelities, appalling treatment of Princess Diana, and questionable professional judgement has lost him support both in and outside of the palace."
He then went on to say that with the recent dramas: "Charles appears to have well and truly blown it."
Newsweek asked Prince Charles' office for comment.