Prince Charles' 101-Strong Staff Includes Butlers, 4 Chefs and 3 Dressers
Prince Charles employs over 100 full-time-equivalent staff members to run his private and public lives, according to an annual review of income, expenditure, staff and sustainability published by his office this month.
The royal's sizable personal household boasts 30 full-time-equivalent staff members in the Private Secretaries Office, including an equerry and administrative staff, as well as four chefs, two chauffeurs, three dressers and a butler.
The release of the review—which is done annually by the prince's office detailing the work and expenditure of Charles and wife, Camilla—has gained increased attention this year as it follows criticism of the royal after reports were published claiming he had accepted €3 million in cash donations from a Qatari businessman for his charities.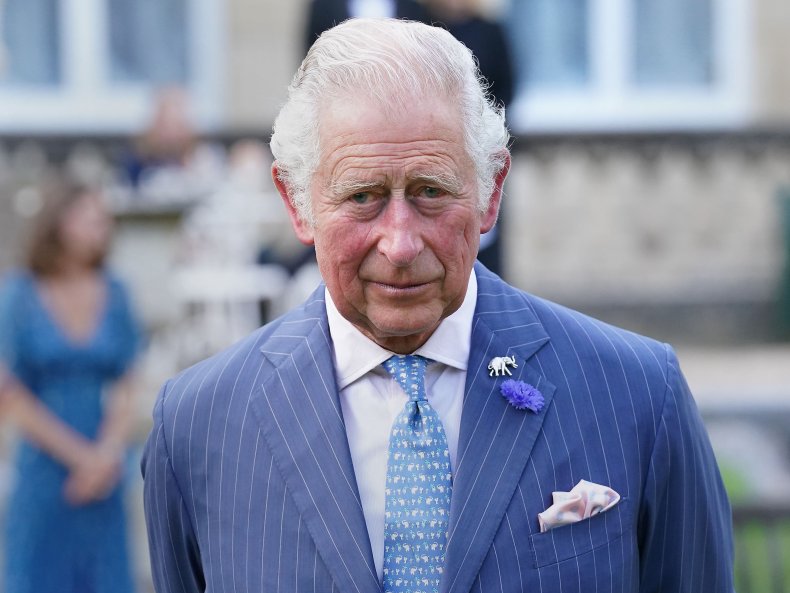 Income From Two Key Sources
The financial report for 2021-2022 revealed that the prince received over £24 million ($29 million) in income and funding primarily through two key sources; the Duchy of Cornwall and the Sovereign Grant.
The prince, as the eldest son of the monarch and next in line to the throne, is also Duke of Cornwall. This entitles him to the rental income from an estate that covers 52,000 acres of land across Britain.
In 2021-2022 Charles received over £23 million from the Duchy of Cornwall, from which he funds his personal endeavors as well as diverting a sum to fund the official work of his son, Prince William, and daughter-in-law, Kate Middleton.
In addition to the £24 million from the duchy, Charles also received £999,000from the Sovereign Grant, the funds given by the government to Queen Elizabeth II to pay for costs associated with her official duties. From this Charles pays for travel to and from official engagements and also costs associated with the running of Clarence House, his London residence, and its household.
Sizable Staff
Charles employs a sizable staff separated into four divisions to look after his official life as well as that of his wife, Camilla.
The Private Secretaries Office in 2021-2022 contained 30.9 full-time equivalent staff members.
This method of calculating positions sees an employee's scheduled working hours divided by the number of hours in an employer's full-time working week.
If a staff member works a 30-hour week and the employer's working week is 30 hours then they account for one full-time staff member. An employee who works 15 hours of an employer's 30 hour working week accounts for .5 of a full-time staff member.
Within the Private Secretaries Office are principle, private, deputy and assistant private secretaries, as well as administrative staff and an equerry.
The Treasurer's Department contains 30.2 full-time equivalent staff members including archivists, finance officers, garden and estate workers, as well as human resources.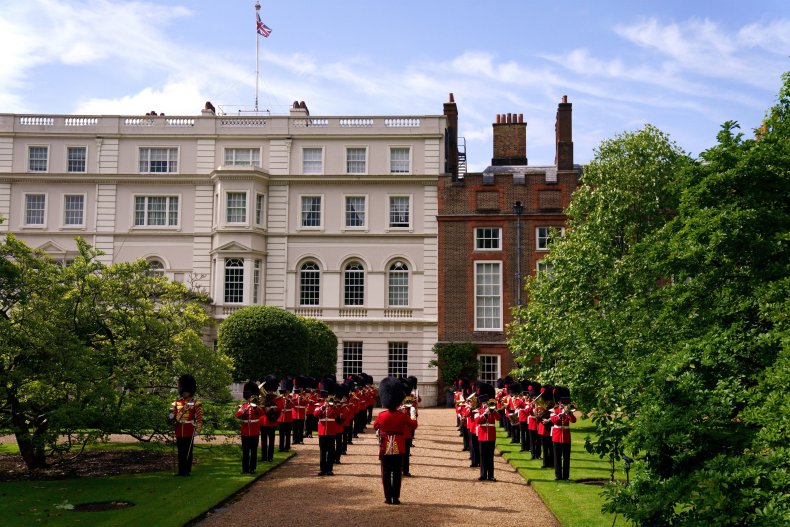 The next division is the communications team. This has 12.2 staff members who deal with all of the official letters and correspondences that Charles and Camilla receive, as well as the team that handles their press communications.
Finally, the Master of the Household's division contains 28.4 full-time equivalent staff members and reveals a glimpse into the prince's home life, as it contains essential personnel who assist the royals with their every need.
Within this division are 4.6 assistants, 1.4 butlers, 4.1 chefs, 2.1 chauffeurs, 5 house managers and housekeepers and 3.1 valets and dressers.
Charles is reported to be a demanding employer with a routine he sticks to rigorously. His valet is in charge of his wardrobe including his ceremonial uniforms and packing for trips and visits, as well as more personal duties.
Previous royal valet Michael Fawcett, who rose to become CEO of The Prince's Foundation before resigning in November 2021 after offering to assist a donor in securing a knighthood, reportedly counted among his duties in the 1980s, putting toothpaste on Charles' toothbrush.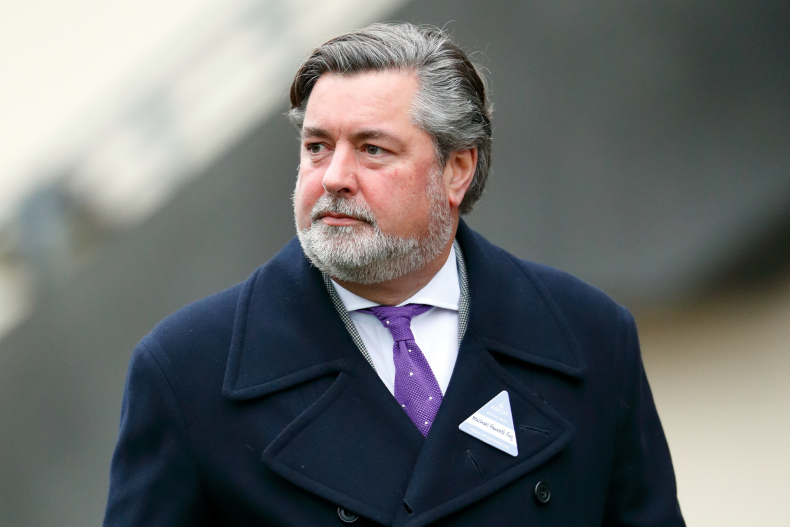 Despite the number of staff employed by Charles topping 101.7 full-time equivalent positions, the review revealed that this number had decreased since the year 2020-2021, which saw 111.3 listed.
Alongside the publication of Charles' annual review, Buckingham Palace released the 2021-2022 Sovereign Grant Report which details how the funds allocated to the Queen by her government for her official expenses are distributed.
The report revealed that the monarch's expenditure amounted to £102.4 million, which included a substantial sum spent on the reservicing project of Buckingham Palace.