Prince Harry and Meghan Markle Stay Silent as Samantha Markle Continues Her Personal Attacks
Prince Harry and Meghan Markle have remained silent over the past few days amid relentless personal attacks from the Duchess of Sussex's half-sister Samantha.
Following the royal couple's Tuesday appearance at the Nelson Mandela Centenary Exhibition, Samantha posted a barrage of tweets attacking her half-sister for being "cold" towards their father Thomas Markle.
"How about you pay tribute to your own father?! Enough is enough," she wrote. "Act like a humanitarian act like a woman! If our father dies I'm holding you responsible, Meg! #KensingtonRoyal."
She added: "Glad you have so much time to gallivant around paying tribute to others while ignoring your own father! How cold can you be and look in the mirror? Harry? I guess I was right."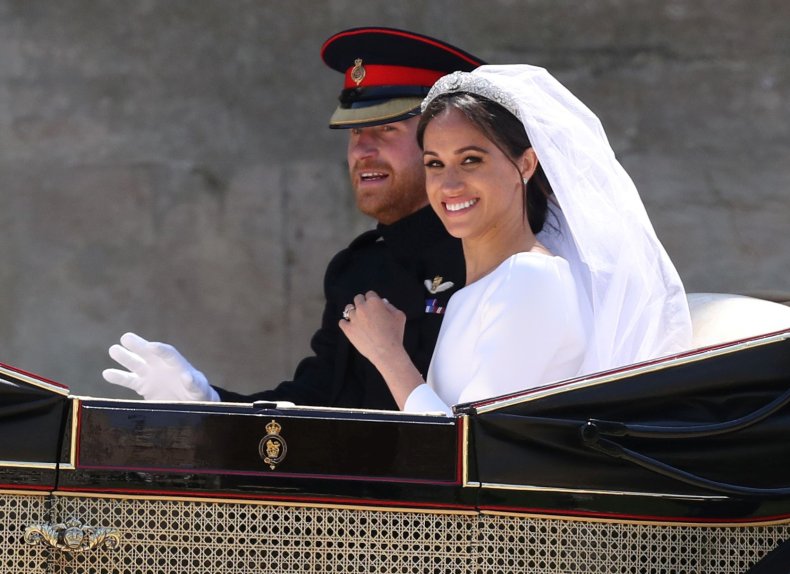 In another tweet, Samantha called the Royals an embarrassment for being so cold to Thomas. "You should be ashamed of yourselves," she said.
Prince Harry and Markle decided to cut contact with the duchess's father after he refused to stop giving interviews to the press about his famous daughter. A source told Entertainment Tonight that the newlyweds were "frustrated he keeps speaking to the tabloids and taking payment for the interviews."
In response to being iced out, Thomas explained why he spoke to the press and hinted that he will keep giving interviews until the couple speaks to him.
"I was silent for a full year and the press beat me up every day saying I was a hermit hiding in Mexico, so I gave my story," he said. ""Apparently that interview [with Good Morning Britain] put the Royal family in their silence mode... so, I gave another interview to break the silence. All they have to do is speak to me."
Thomas added: "Tomorrow is my birthday, 74 years old, and I'm enjoying the fact that I can make the entire Royal family not speak… And maybe I can get a laugh out of the duchess."
Earlier this week, the former Suits actress's father gave an on-camera interview with The Sun where he claimed that Markle was "terrified" of being a royal and the fame that comes with it.
"I see it in her eyes, I see it in her face and I see it in her smile," he explained. "I've seen her smile for years. I know her smile. I don't like the one I'm seeing now. This one isn't even a stage smile—this is a pained smile."
"It really worries me. I think she's under too much pressure," he continued. "There's a high price to pay to be married to that family."
Samantha has continuously launched public attacks on Meghan since the former actress was first romantically linked with Prince Harry. Recently, Samantha revealed that she was writing a book detailing her experiences "living in the shadows of the duchess."