Prince Harry Follows Meghan Markle's Path in Tabloid Lawsuit
Prince Harry is attempting to follow Meghan Markle's path to legal victory in a libel lawsuit filed against tabloid publishers Associated Newspapers Limited (ANL) by seeking a summary judgment without a formal trial, a court heard on Friday.
Lawyers for Prince Harry have asked a High Court judge to issue a summary judgment in his lawsuit against the publishers of the Mail on Sunday over the publication of an article in 2022 relating to the royal's security battle with the U.K. Home Office.
This request follows Meghan Markle's 2021 victory over the Mail on Sunday under a summary judgment, which ruled the paper had breached her copyright in the publication of extended extracts from a private letter written to her father, Thomas Markle, in 2018.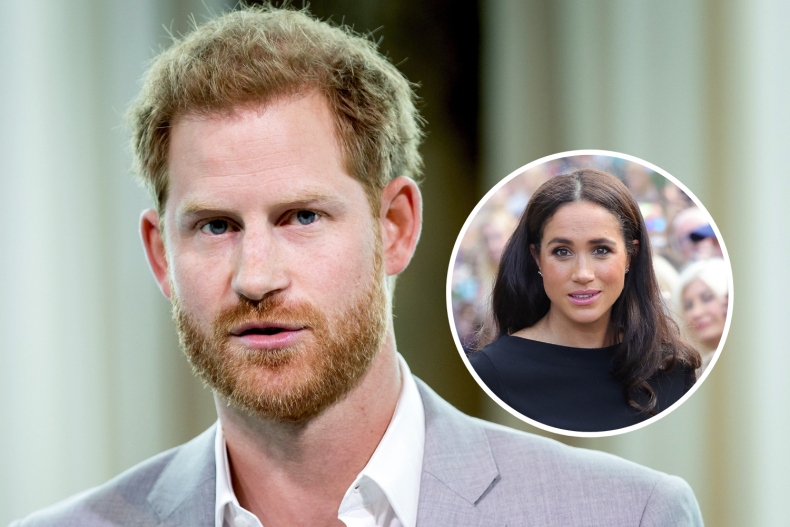 Harry filed his lawsuit in 2022 over a story published by the paper that appeared to suggest that the royal had sought to hide his lawsuit against the Home Office concerning his security allocation in Britain, which had been removed when he stepped down as a working royal in 2020.
The story was published in the tabloid under the headline: "Exclusive: How Prince Harry tried to keep his legal fight with the government over police bodyguards a secret... then – just minutes after the story broke – his PR machine tried to put a positive spin on the dispute."
The reporting was based around an official statement released by the prince's legal representatives in January 2022 which said Harry had offered to fund his own police protection at a meeting with the royal family in 2020, prior to his bringing a judicial review against the U.K. Home Office for removing his state funded bodyguards.
The prince is suing ANL, publishers of the Mail on Sunday and MailOnline, for libel over the article which inferred that he had attempted to hide his legal suit against the government by seeking confidentiality restrictions over the proceedings. Harry denies attempting to hide the suit.
Court filings released as part of his judicial review with the Home Office claimed that the RAVEC committee (Executive Committee for the Protection of Royalty and Public Figures) in charge of the decision to remove the prince's bodyguards, did not receive an offer from Harry to pay for security.
However, the prince's press team said that he made the offer in person at a royal family meeting at Sandringham House in January 2020, where a member of the RAVEC team, the Queen's Private Secretary Sir Edward Young, was present.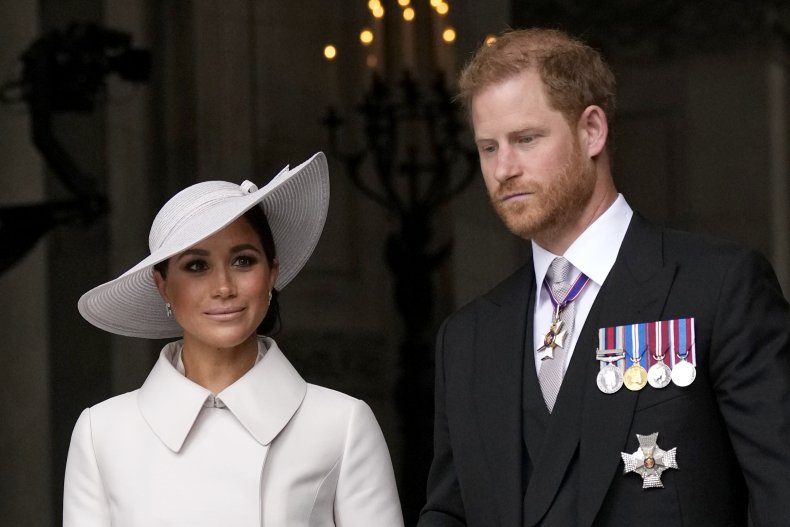 Known as the Sandringham Summit, the meeting saw Harry, Prince William, the then-Prince Charles and Queen Elizabeth II gather to discuss the Sussexes' exit from the royal family and move to North America.
The meeting concluded with an agreement that the prince and Meghan Markle would step back completely from royal duties. However, he has since said that he did not believe this would mean his security would be removed.
Harry's legal team has argued that the Mail on Sunday story was libelous, with the royal receiving a boost of confidence in a July 2022 hearing, which saw a judge rule that the article did have defamatory meaning which the publisher would have to defend.
Lawyer Justin Rushbrooke, representing the prince, said on Friday that the facts did not support ANL's "substantive pleaded defense" that the Mail on Sunday article expressed an "honest opinion."
Harry's legal counsel asked Judge Matthew Nicklin, presiding over Friday's hearing, to "strike out" ANL's defense or issue a summary judgment.
Judge Nicklin reserved judgment meaning the decision will be issued at a later date.
Newsweek approached representatives of Prince Harry and legal representatives of Associated Newspapers Limited via email for comment.
James Crawford-Smith is Newsweek's royal reporter based in London. You can find him on Twitter at @jrcrawfordsmith and read his stories on Newsweek's The Royals Facebook page.
Do you have a question about King Charles III, William and Kate, Meghan and Harry, or their family that you would like our experienced royal correspondents to answer? Email royals@newsweek.com. We'd love to hear from you.