Prince Harry's lawyers say a U.K. tabloid "caused huge damage to his reputation," harming his ability to help veterans and leaving them "susceptible to suicide," Newsweek can reveal.
The Duke of Sussex is suing The Mail on Sunday for libel after the newspaper accused him of turning his back on the Royal Marines in an October 15 article.
Harry was a captain-general until he stepped back from royal duties for a new life in America with Meghan Markle at the end of March.
However, The Mail on Sunday claimed he had "not been in touch by phone, letter nor email" with the Royal Marines since.
Prince Harry's lawyers say the "barely researched and one-sided article," caused forces personnel to doubt his commitment.
Their filing goes as far as claiming the military community will be "more susceptible to suicide" because of the impact on his own ability to promote mental health services.
The newspaper is the same one wife Meghan Markle is suing for privacy and breach of copyright over a letter she sent her father.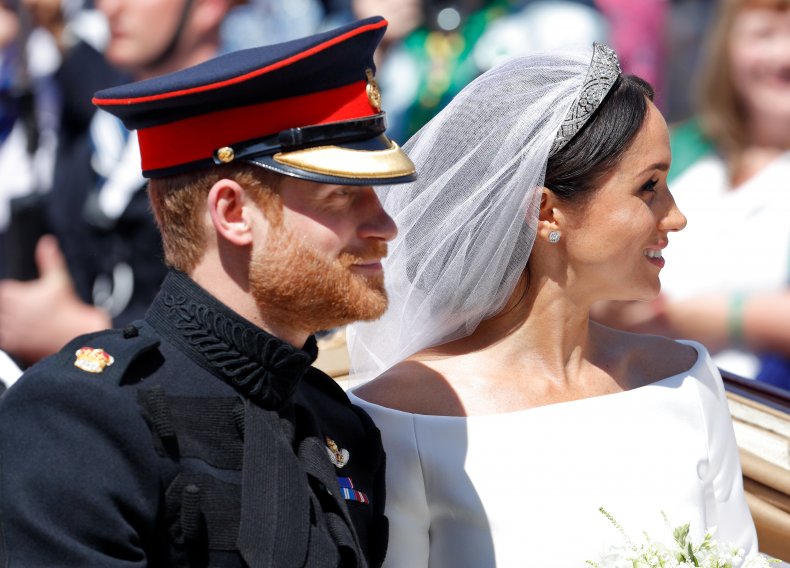 The court filing, seen by Newsweek, reads: "[Prince Harry's] sincere ambition is to continue to help current and former military personnel by using his reputation and the platform he has as a result of his military service.
"This role substantially depends upon [Prince Harry] using his reputation to help such causes by attracting public support for them.
"The publication of the allegations complained of will seriously hamper his ability to do so and therefore have an adverse effect upon the people he is seeking to help.
"[Prince Harry] has, in particular, used his reputation to support and encourage current and former military personnel to seek help for mental health problems.
"The publications complained of will diminish [Prince Harry's] credibility in the eyes of such personnel and therefore make them less likely to seek the help being offered.
"[Prince Harry] reasonably fears that this will in turn have devastating effects upon such individuals, including leaving them more susceptible to suicide."
Prince Harry's lawyers claim he was not given an opportunity to comment on the allegations after his representatives were contacted less than three hours before the article was posted online.
The Mail on Sunday is one of a series of newspapers that Meghan and Prince Harry have banned their representatives from communicating with.
The Mail Online website ran its article just after midnight, putting the request for comment later than 9 p.m.
The court filing says it is not known whether at the time the email was sent the story "had in fact already been published in those editions of the Mail on Sunday which had gone to print."
Harry's lawyers wrote: "[Prince Harry] has been personally affronted and caused huge damage to his reputation by reason of the publication of the words complained of."
They add: "Even on [Prince Harry's] current knowledge of the relevant chronology, it is obvious that he was not given any or any effective opportunity to respond at all to, and to defend himself against, the very serious allegations which [the Mail on Sunday] proceeded to publish about him.
"This was manifestly unjust and in breach of the most basic of journalistic standards.
"It showed a complete disregard for [Prince Harry's] reputation, for his version of events and therefore for fairness and for the truth."
The court filing says the allegations were presented as being "highly credible" as they quoted "informed sources" which could "only mean senior officers of the Royal
Marines."
The story included reaction from Major General Julian Thompson, describing him as "one of Britain's most celebrated military commanders."
It also said Lord Dannatt, a former Chief of the General Staff of the British Army, had written a letter to Harry that went unanswered.