White Supremacist Group Wants Prince Harry Shot—'See Ya Later, Race Traitor!'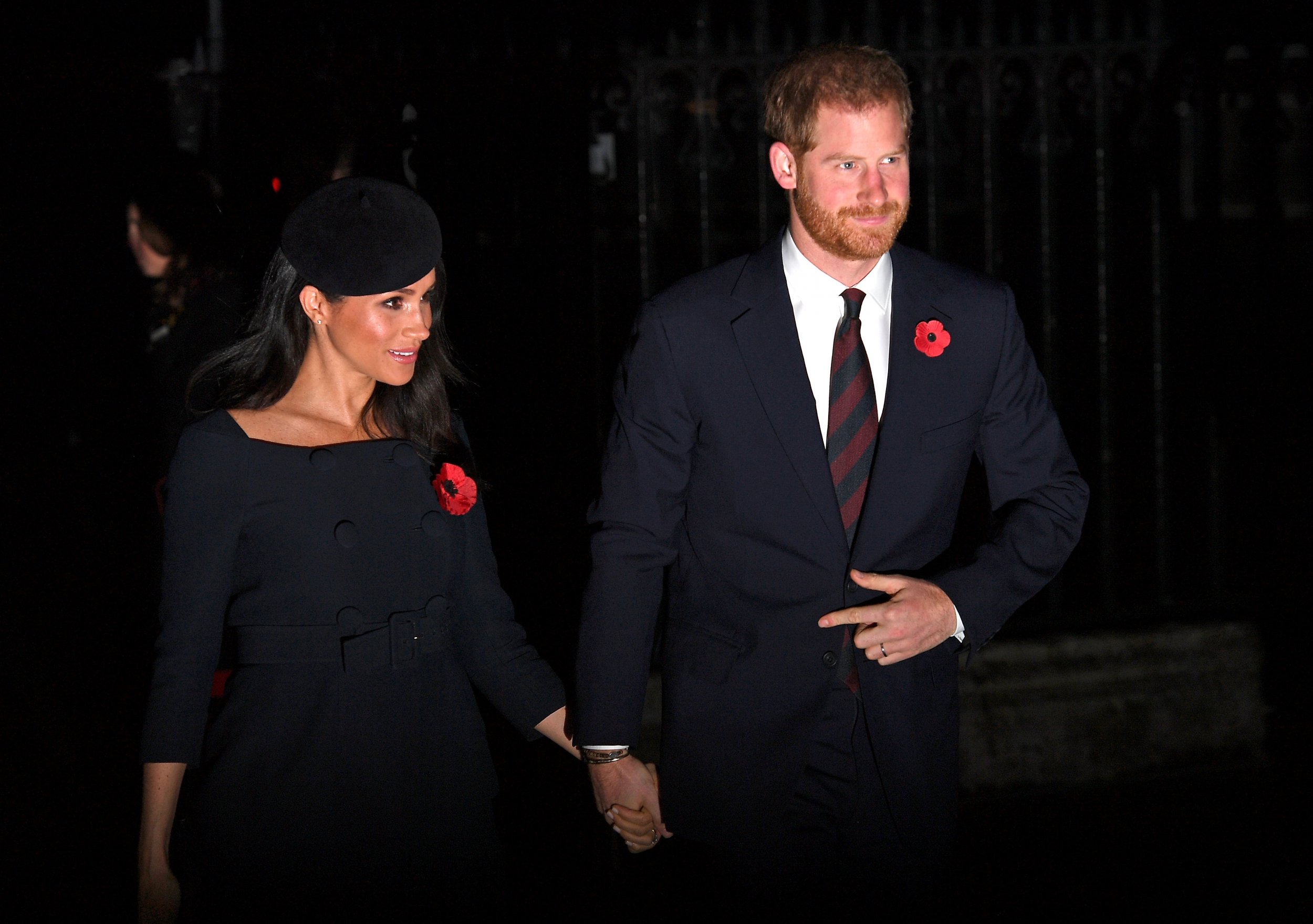 A British neo-Nazi group has called for Prince Harry to be killed, labeling the royal a "race traitor" for marrying Meghan Markle.
The U.S. actress became the first mixed-race woman to be part of the modern British royal family when she married the Duke of Sussex in May of this year.
Related: Prince Harry feels "very imprisoned" at Kensington Palace so he's moving, royal biographer claims
A picture of Prince Harry, with a hand pointing a gun at his head and a splash of red as background was posted online with the caption "See ya later, race traitor!"
According to a BBC investigation, the group responsible for sharing the propaganda images identifies itself as the Sonnenkrieg Division, a British offshoot of the American Atomwaffen Division.
The U.S. group, which encourages terrorism and invokes the destruction of civilization to facilitate the building of a national socialist state, takes its name from the German word for atomic weapon.
The Atomwaffen Division glorifies Adolf Hitler, cult leader Charles Manson and James Mason, a veteran neo-Nazi ideologue. Online propaganda videos show members of the Atomwaffen members engaging in firearms training and calling for a "race war."
According to the Daily Mail, Brandon Russell, the group's leader, was sentenced to five years in prison earlier this year after police found materials used in the production of bombs in his apartment in Tampa, Florida.
"[The] group is a disease and the only way to eradicate it is to figure out where it is and root it out," Jeanne Pepper Bernstein, whose son was killed because he was gay and Jewish, was quoted as saying by the BBC.
The BBC added it has unearthed proof two of the key propagandists of the British group are a 21-year-old from Bath, in the west of England, and a 17-year-old from west London.
The former, Andrew Dymock, denies any wrongdoing, while the latter refused to comment on the allegation.
In exchanges on an online gaming server, whose logs have been attached by the BBC, Dymock, reportedly described Sonnenkrieg as "full on Universal Order" and "atomwaffen with less guns."
The 21-year-old, who allegedly uses the online pseudonym of "Blitzy," also revealed plans to travel to the U.S. in order to meet with members of the Atomwaffen Division.
On its social media profile, the Sonnenkrieg Division also glorifies Anders Breivik, the Norwegian men who killed 77 man in two separate lone-wolf terrorist attacks in Oslo and Utoya, Norway, on July 22, 2011.
Other messages reportedly call for white women who marry nonwhite men to be killed.